We just shattered records at the world's toughest rally raid - the Dakar Rally. But we're not done just yet! We're all geared up for the dunes again. This time, with the Abu Dhabi Desert Challenge 2023.
Starting 26th February, leading up to 3rd March, our heroes Ross Branch and Sebastian Buhler, will take on a challenging sandy arena once again, engines roaring and adrenaline pumping. Together, we are all set to #DominateTheDunes of the ADDC!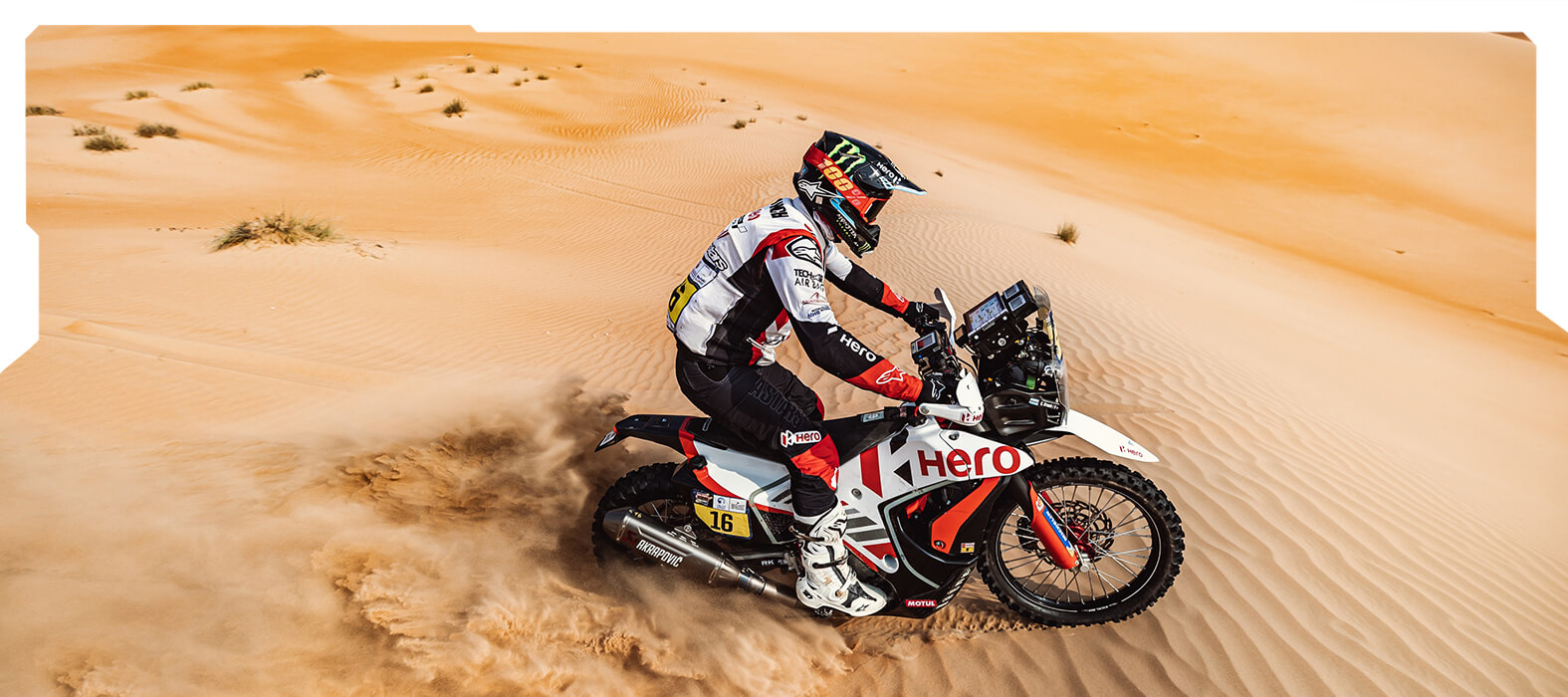 HERO MOTOSPORTS TEAM RALLY COMPLETES ABU DHABI DESERT CHALLENGE WITH A TOP-5 RESULT
ROSS BRANCH FINISHES THE WEEK IN THE 5TH POSITION
Hero MotoSports rider Ross Branch followed up his impressive Dakar 2023 performance with a highly consistent performance all through the six days of the rally, finishing well within the top-10 spots in every stage. In the fifth and final stage, he crossed the finish line in the 4th fastest time, and earned the 5th place in the overall standings of the rally.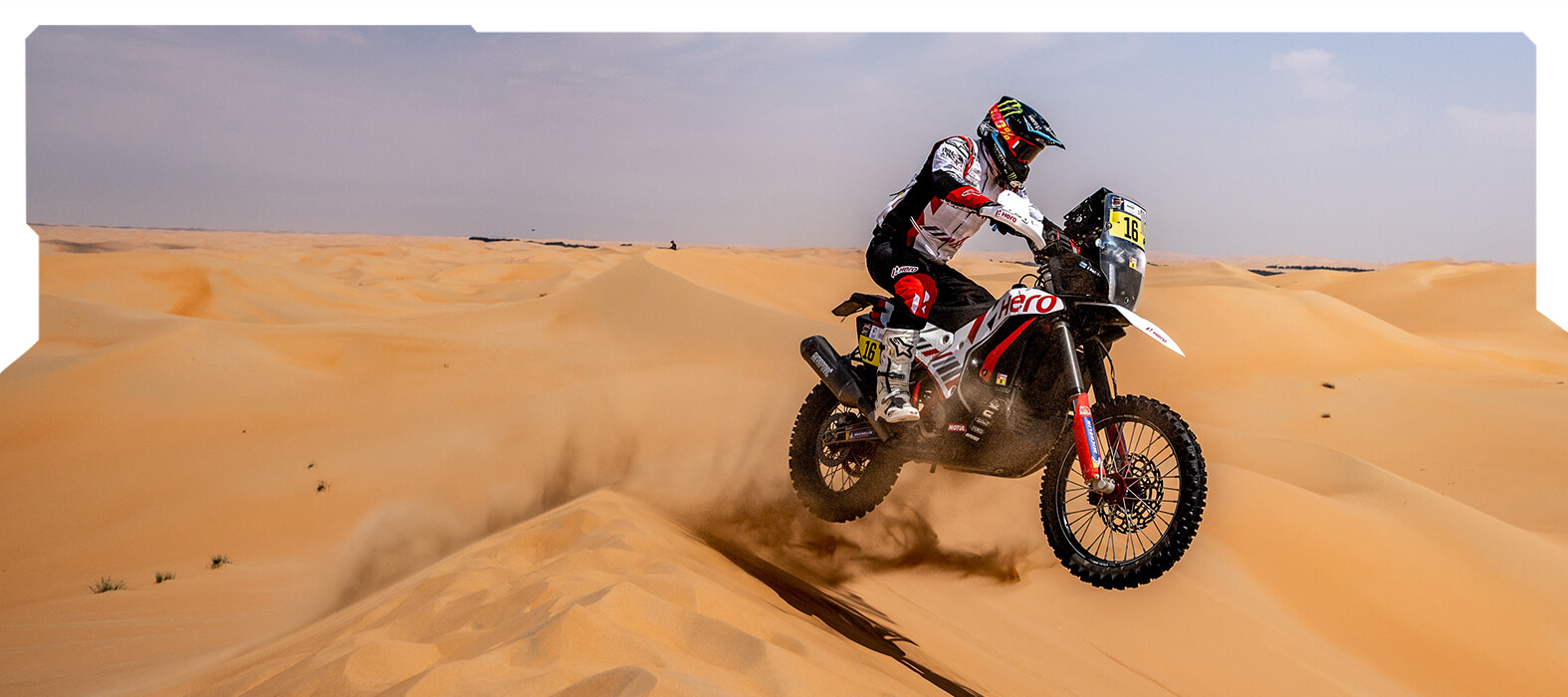 HERO MOTOSPORTS REGISTERS THEIR SECOND STAGE PODIUM AT ADDC 2023
ROSS BRANCH FINISHES THIRD IN STAGE 4
Ross Branch, Hero's factory rider crossed the finish line of the penultimate and longest stage of this year's ADDC in the third fastest time of the day. His highly consistent performance since the start of the race finds him in the overall top-5 spots, at the 4th position.
view more stories