Deep in the desert, the mighty mission awaits. Our heroes are poised at the dunes, prepared to brave what the sands have in store, ready to venture into Dakar's very core. Our men and machines are designed for the rough - to take on the seemingly impossible, and tame what is tough. We are at the ready, with fire in our bellies and hunger in our hearts.
We are Hero MotoSports Team Rally. We are #MadeOfMore
Expected to be the toughest Dakar so far in Saudi Arabia, the 45th edition is a 15-day coast-to-coast journey from a Sea Camp near Jeddah to Dammam, clocking over 8500 kilometers. Stay updated with our journey!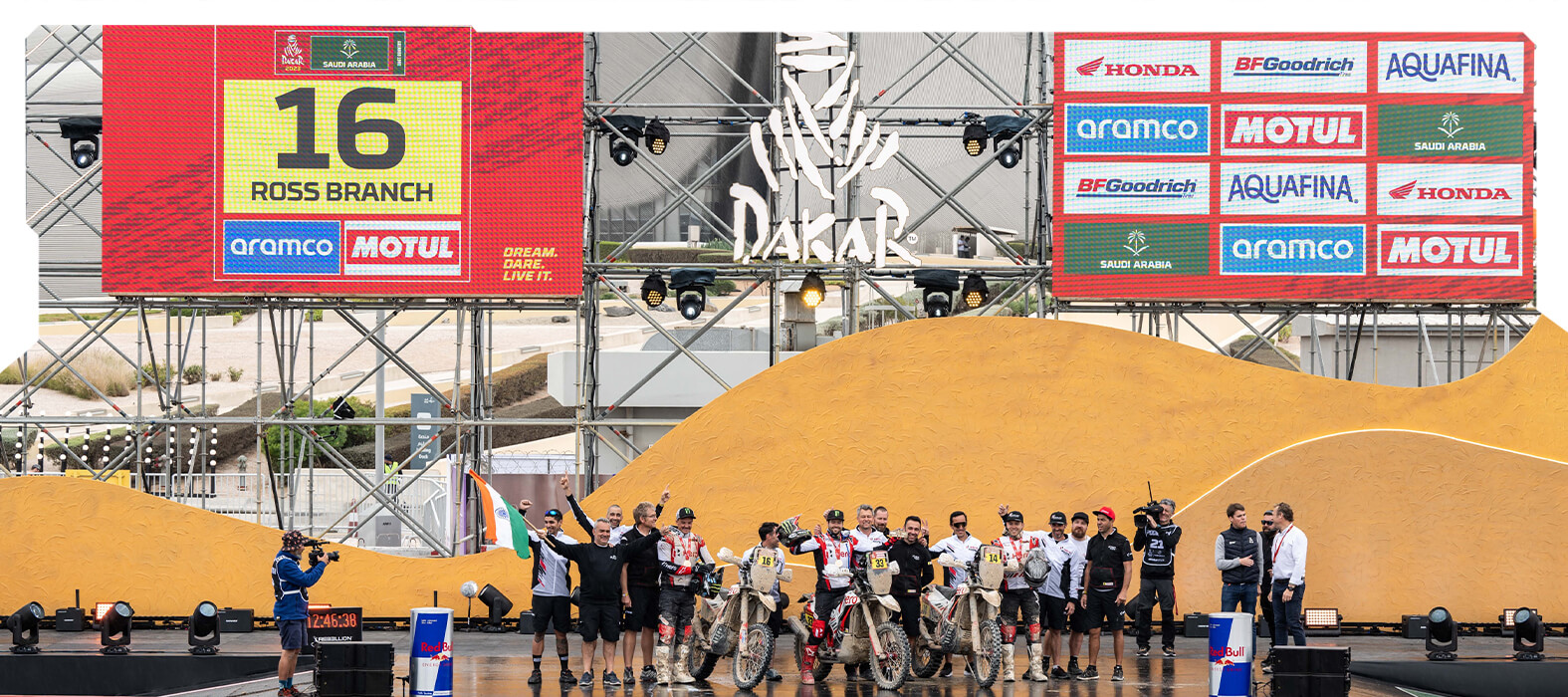 HERO MOTOSPORTS TEAM RALLY CONCLUDE THEIR BEST EVER CAMPAIGN AT THE DAKAR RALLY
AN OVERALL TOP-10 FINISH AND TWO STAGE WINS FOR THE INDIAN TEAM AT DAKAR 2023
Hero MotoSports Team Rally completed its Dakar 2023 campaign with a stellar result as three of its team riders crossed the final finish line today in Dammam. The Indian manufacturer scripted history once again in this edition of the rally. With a top-10 overall finish, two stage wins, and a stage podium, this is the Team's best-ever performance at the Dakar.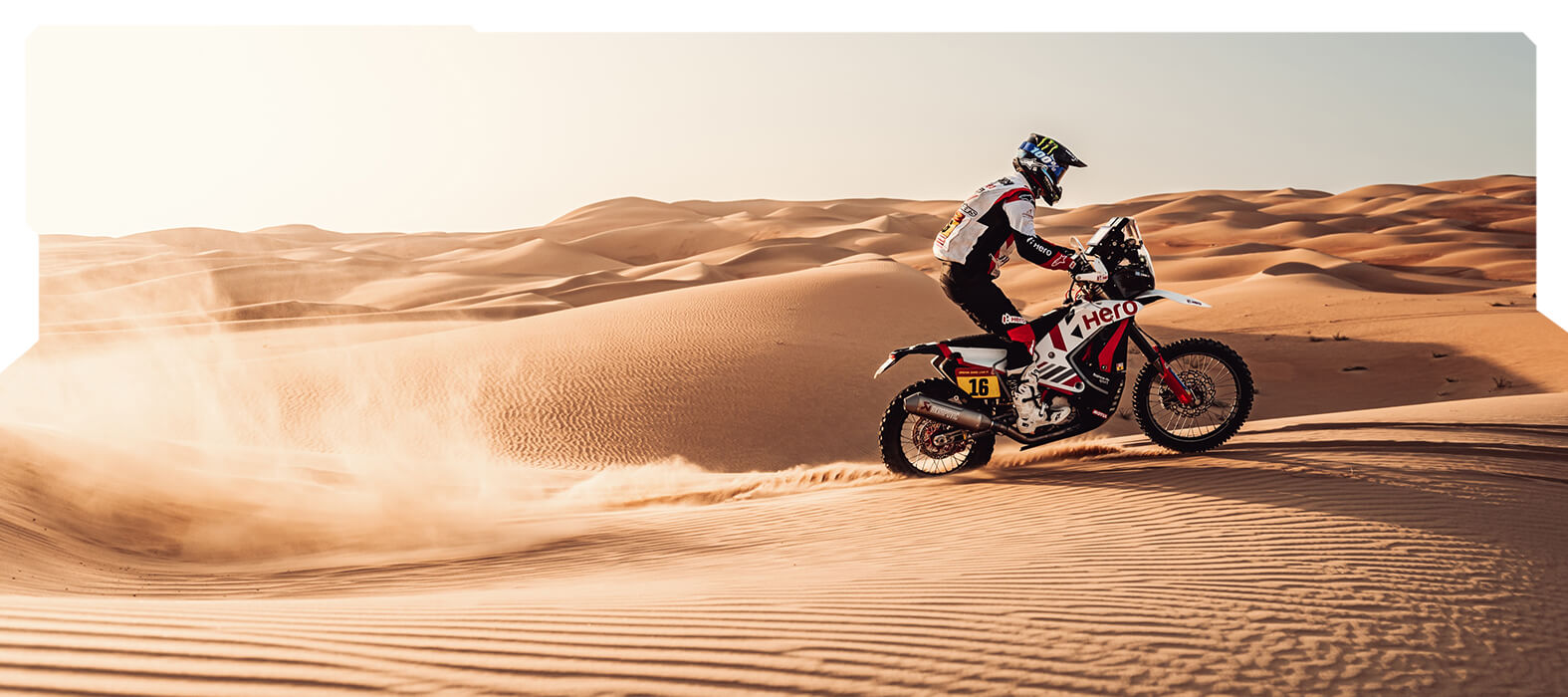 HERO MOTOSPORTS TEAM RALLY CONTINUES TO POST CONSISTENT RESULTS AT DAKAR RALLY 2023
TWO RIDERS FINISH STAGE 13 IN TOP-10
Hero MotoSports Team Rally completed the penultimate stage of the Dakar Rally 2023, with two riders finishing in the top-10 ranks. Ross Branch led the team's race today, crossing the finish line of Stage 13 in the 8th fastest time. Following Ross closely were the two other Rally GP class riders - Sebastian Buhler and Franco Caimi – who finished in the 10th and 11th positions respectively.
view more stories