ANCIENT ROUTE. NEW-AGE GRIT.
The Silk Way Rally opens its doors to bikes for the first time in its history. Riders Oriol Mena and Paulo Goncalves (in his first race for Team Hero MotoSports) will undergo the ultimate test of endurance - 10 days, 5000 km, no rest.
A grueling path that starts in Russia, passes through Mongolia and ends in China, the Silk Way Rally has a rich heritage tied to it. From July 6 - 16, the terrain that was once under Genghis Khan's reign becomes a 10 day battleground for the best rally bikers in the world.
The team plans to bring the same grit and determination that came to define Khan and his horde.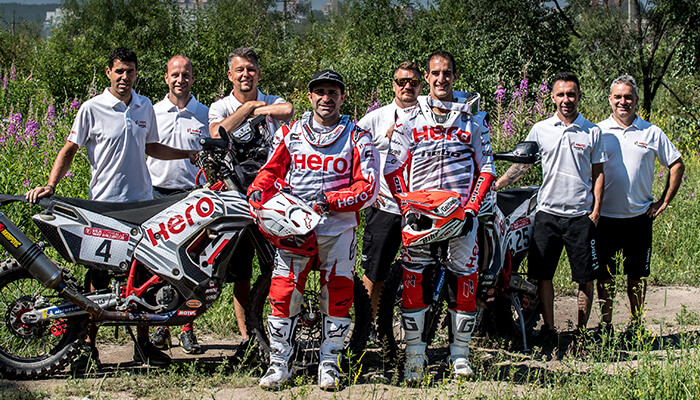 Hero MotoSports Team Rally is all set for the Silk Way Rally 2019
Paulo Goncalves and Oriol Mena will charter unknown terrains in the 10 day race. Next Stop: Baikalsk, Russia.