Every rally season builds up to the Dakar. And even in this truncated season, our Heroes have spent all year preparing for Mission Dakar 2021.
The mission builds upon last year's foray into the Saudi sands, taking riders on a relentless route covering close to 5000 km in the span of 12 days. It will be the return of adrenaline, emotions, fearless performances… and the #ReturnOfTheHeroes.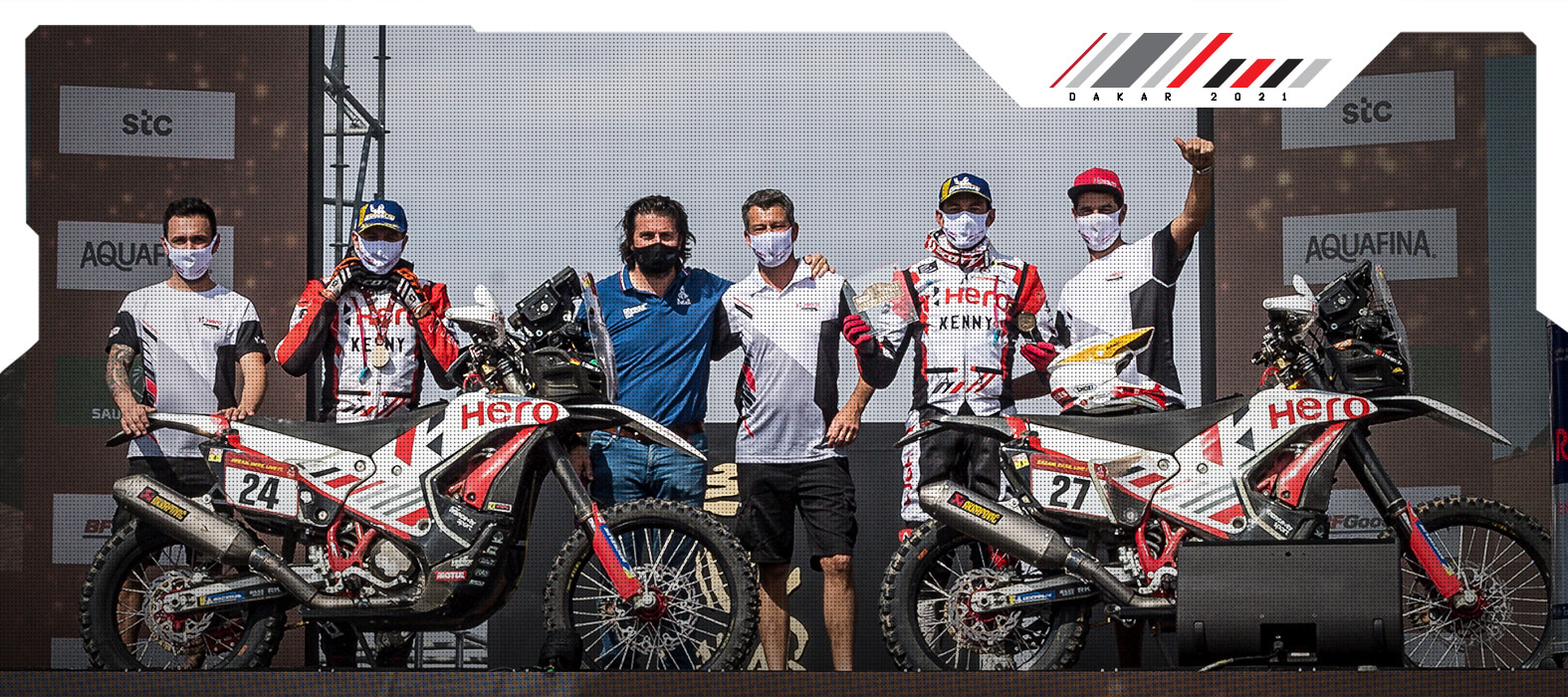 Hero MotoSports concludes their impressive Dakar campaign with both riders in Top 15
Joaquim Rodrigues, for whom this was a highly emotional Dakar, finished the last stage with yet another top-10 finish at 8th place, 11th overall. Sebastian Buhler was not far behind, also posting another Top 10 for the team with a 10th place finish in this last stage, 14th overall.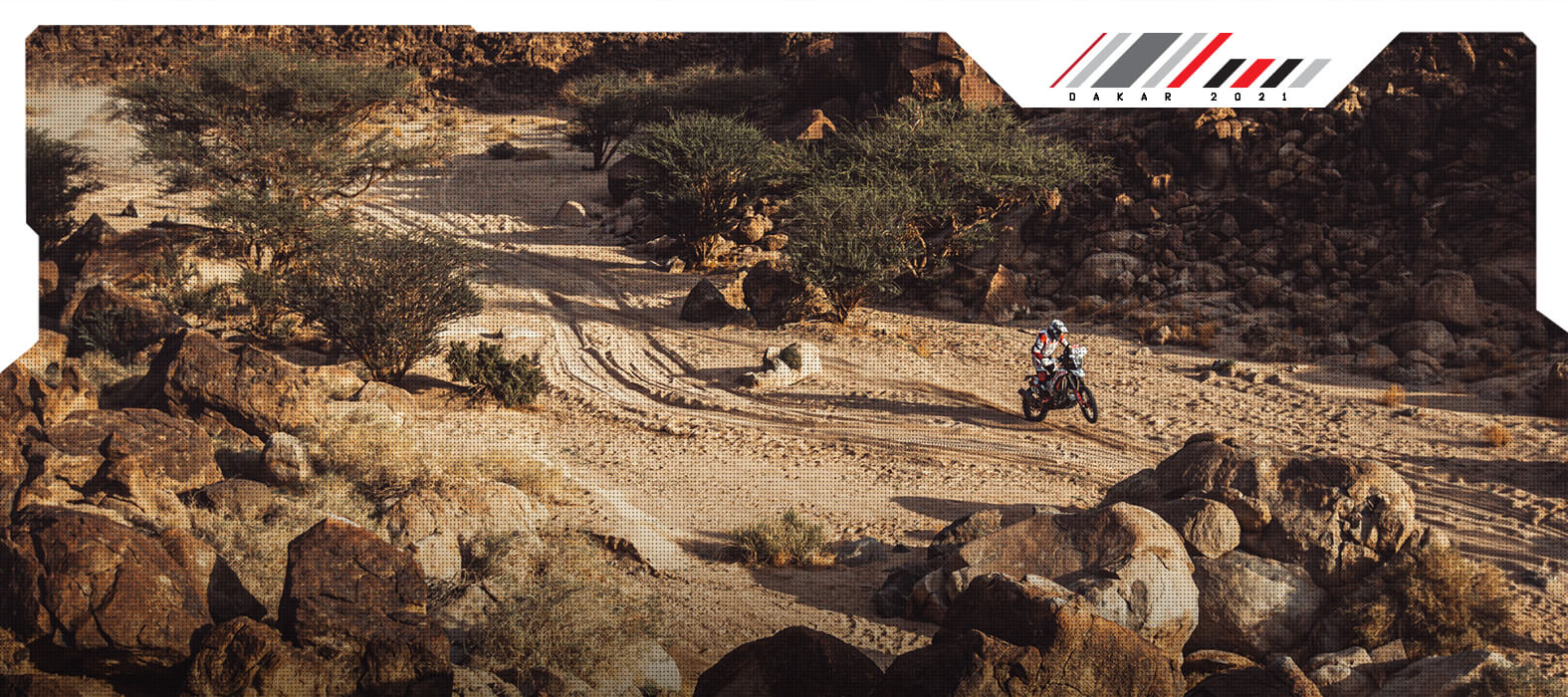 Hero MotoSports riders in Top 15 overall with 1 stage to go
The riders tackled the stage confidently and completed Stage 11 without any major incident. Buhler got rewarded for his discipline and perseverance with a 12th place finish. JRod lost some time with a missed waypoint at the end, finishing 26th.
view more stories
THE HEROES OF DAKAR
We go to Mission Dakar 2021 with all hands on deck. All 3 of our riders will be representing Hero MotoSports in the famed rally - our OG Heroes Joaquim Rodrigues and CS SANTOSH, and our newest Hero and current BAJA FIM World Champion, Sebastian Buhler.