Hero MotoSports is ready to take on the storm
New season, same old grit. Team Hero Motorsports is all set to chase the storm. This year's Desert Storm rally will feature CS Santosh who is making a comeback after suffering an injury at Dakar 2019.
In 2018, the Desert Storm hosted record-breaking participation with over 200 rally enthusiasts. This will be the 17th edition of the desert storm. For the team, this will be the third consecutive Desert Storm rally. The rally will be conducted from 6th May to 11th May, with over 2100 km of challenging terrain.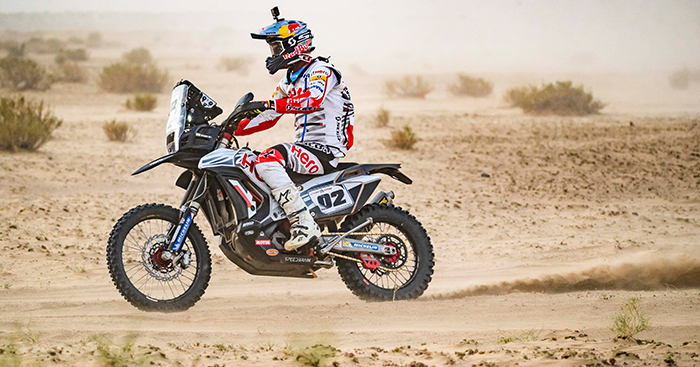 Hero MotoSports Team Rally bags its second podium finish of the season
It was another clinical day for Santosh as he glided through the 80km final stage, getting the better of his competitors to win today's leg. With that, he secured 2 stage victories and a 2nd place overall finish for Hero MotoSports Team Rally.
CS Santosh ups the ante with a stage win
Hero MotoSports Team Rally had a spectacular day as C S Santosh claims the third leg today. A big day for CS as he conquers a personal challenge, riding through the stage where he crashed in the previous edition.
view more stories