To be a real Hero, you have to conquer the unknown. For the first time in Hero MotoSports history, we enter Kazakhstan to compete at the Rally Kazakhstan 2021. It will be 5 days of intense riding through some of the most majestic, diverse terrains. We're getting the Rally Andalucia dream team along for this ride - JRod, Basti and Franco will be racing the limits for us in this mission.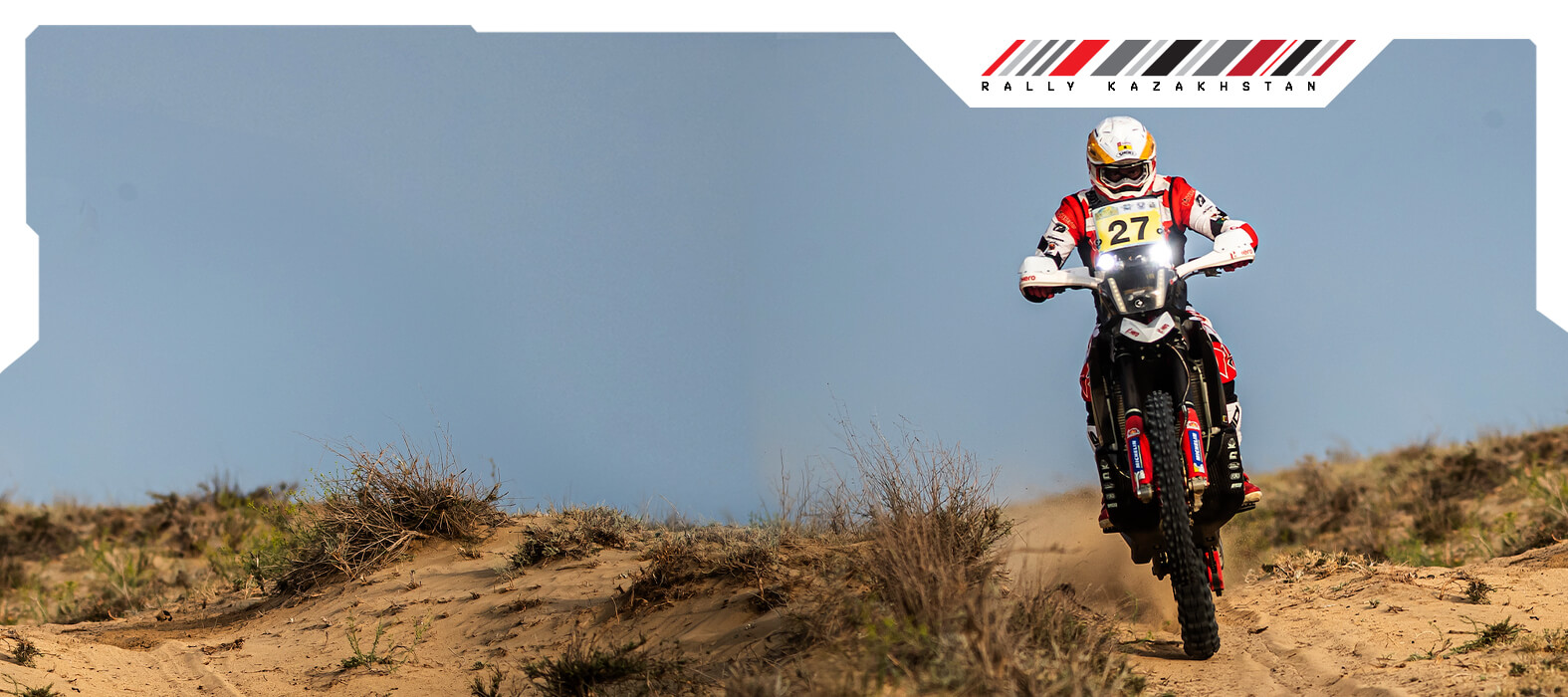 Hero MotoSports ends Rally Kazakhstan on a winning note
The team completed their first rally in Kazakhstan on a high note with the spectacular performance of Joaquim Rodrigues, who won the final stage of the rally. Rodrigues finished the Rally in seventh place, Caimi in eighth and Buhler in ninth place in the overall rankings.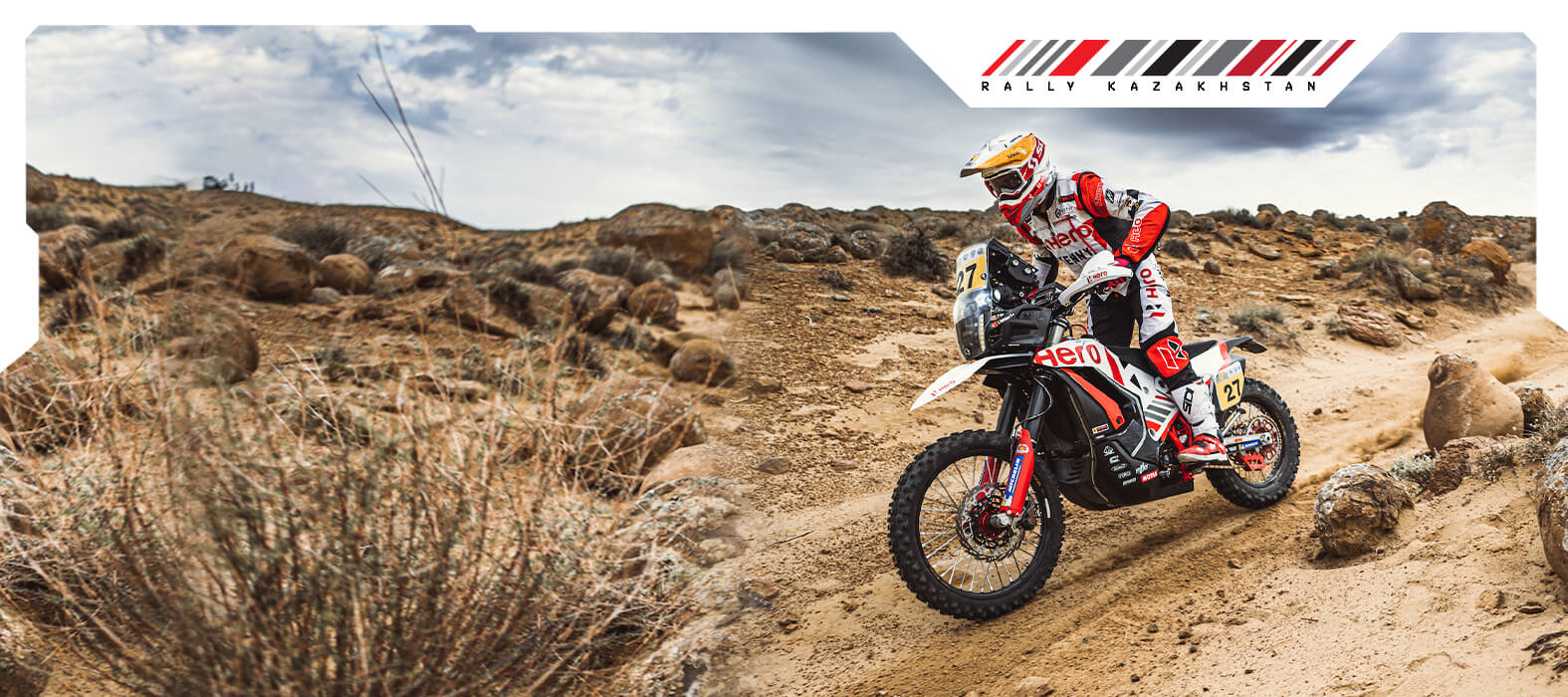 Hero MotoSports continues its solid performance in Stage 4
Hero MotoSports Team Rally had a measured performance in Stage 4. The rider trio of Franco Caimi, Joaquim Rodrigues and Sebastian Buhler finished the stage inside the top 10 to maintain their positions in the overall rankings.
view more stories