There is a new challenge in the world's driest desert, and it's the Atacama Rally 2018, a part of our Road to Dakar. What waits for our Heroes, Oriol Mena and Joaquim Rodrigues ahead is a unique, exciting and challenging rally mixing different sectors between mountains, valleys and coast.
The challenge goes over 1200 kilometres of special stages where the best riders in the world, amateur and new riders alike of the Cross Country world, starting 13th of August.
This year, the race will be run exclusively within the Atacama Region, based in the city of Copiapó. With five loops and just one bivouac, logistics are planned with ease for competitors and assistance teams.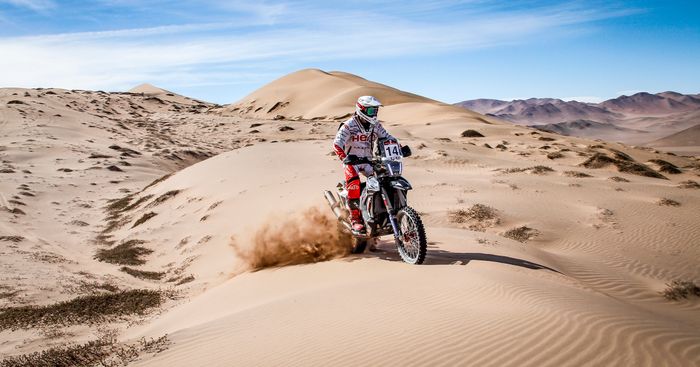 Day 5: Hero Motorsports Team Rally masters the Atacama Rally
As the Atacama Rally came to a close at the end of day 5, the stage marked the close of another successful rally campaign for Team Hero Motosports. Oriol Mena rode a a 5th consecutive day with no errors, finishing in 16th in the stage and 12th overall, after being slowed down due to a technical snag and JRod made a comeback to finish the stage in 14th, and placing 17th overall in the rally.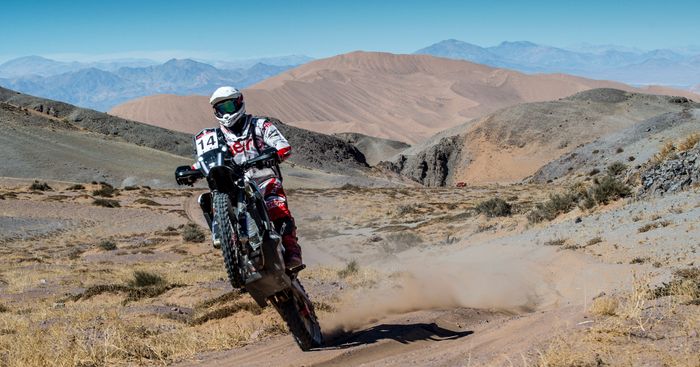 Day 4: A day of positives for Hero MotoSports Team Rally
Stage 4 of the Atacama Rally 2018 turned out to be a day of positives for team Hero Motosports as both Oriol Mena and JRod delivered strong and consistent performances to secure their places in the final stage tomorrow. Mena rode near flawlessly to finish the stage in 11th place, while JROD recovered from a DNF on the previous stage, finishing the stage in 13th overall.
view more stories