Hero MotoSports Team Rally are all set for the OiLibya Rally in Morocco, starting from October 5th as our second outing in this Northern African rally. With three months to go before the Dakar Rally kicks off in Peru, this is one major competition left on the calendar, before everyone starts counting down to the biggest and toughest motorsports event on earth.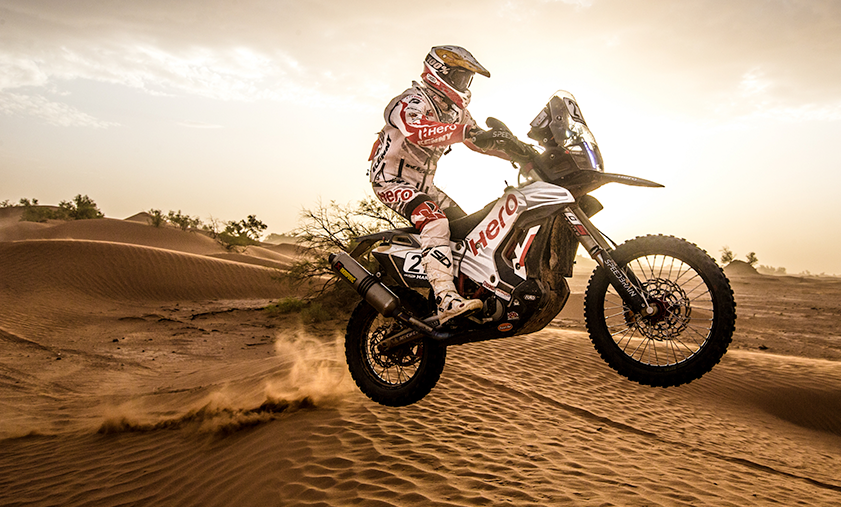 Day 7: JRod and C S Santosh post their best ever performance at Oilibya Rally
The OiLibya Rally Morocco 2017 is in the books. After five stages and an eventful race, Hero MotoSports Team Rally riders Joaquim Rodrigues and CS Santosh crossed the finish line in Erfoud with an encouraging result. Rodrigues ends the rally in seventh place overall, and CS Santosh at fifteen, bettering his last year´s result.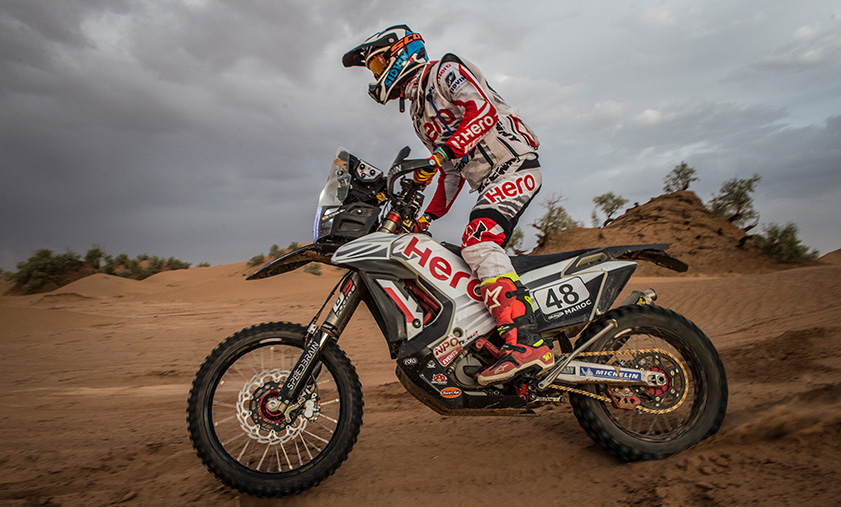 Day 6: JRod maintains 7th place overall at the penultimate stage
JRod continued in excellent form through a tricky stage holding onto 7th position while a 21-minute delay affected CS Santosh, who eventually managed to make up enough time to finish in the top 15.
view more stories