Hero MotoSports Team Rally clinches the first podium of the season
Hero MotoSports start their season with a perfect podium finish, our first of the season as Oriol Mena bagged his very own first podium finish since making his debut in rally sport. Throughout the five days of the Rally, both Oriol Mena and Joaquim Rodrigues delivered solid and consistent performances to keep the team in the hunt for the podium. From a team perspective, there are many positives to be taken back, including the fact that the bikes have performed really well throughout the rally.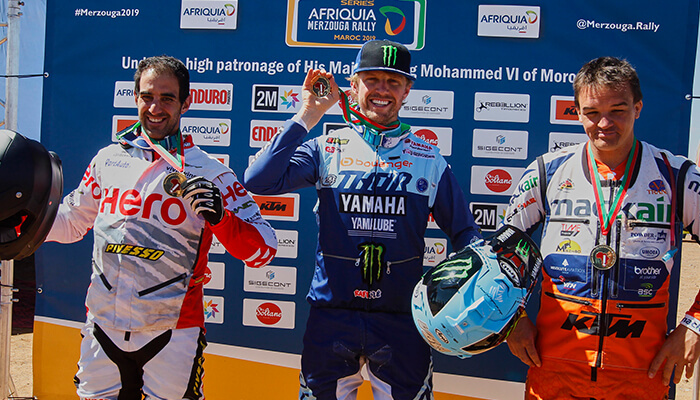 "firsts and bests" for Hero MotoSports Team Rally as Merzouga Rally ends
With a 3rd place finish, Oriol Mena bagged his first ever podium in rally sport since his debut, just over a year back in 2017. For Hero MotoSports Team Rally, it was a perfect start of the season as they claimed their first podium of the season. Joaquim Rodrigues, was not too far behind in his podium chances as he finished just shy of a spot inside the top 3, at 4th position, his best performance till date in the rally sport.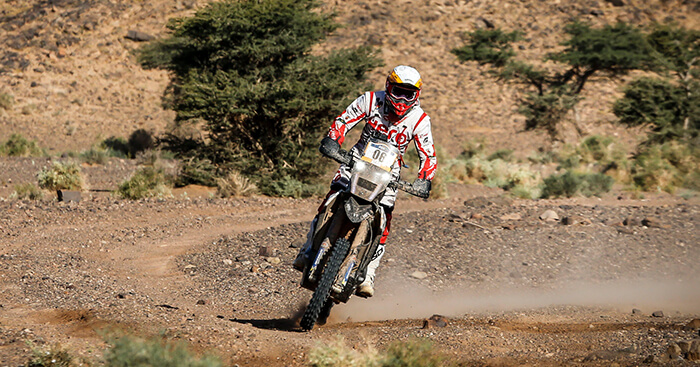 A tricky stage 4 negotiated well by the Hero MotoSports Team Rally
Oriol Mena finished the stage in 6th position, while JRod closed the stage in 11th position. With just one more stage to go, Oriol Mena retains his place in the top 3 with a 3rd place while JRod stands at 4th place in the provisional overall rankings. They lost some time initially in trying to find the right way into the stage but managed to get on to the right path with each other's help.
view more stories