FOUR RIDER STRONG HERO MOTOSPORTS TACKLES
THE SANDS OF SAUDI
It's the big one. The one we've been waiting for all year. The one where we truly leave it all out there. Africa and South America have been conquered - the Middle Eastern sands await. It's Dakar Chapter 3. And this time, it'll require every ounce of grit we possess. Hosted in Saudi Arabia for the first time, this is the first Dakar where we go in with a 4 member team. The heat will be unrelenting, and the dunes unforgiving. But we will brave it all. This Dakar, we will #StormTheSands.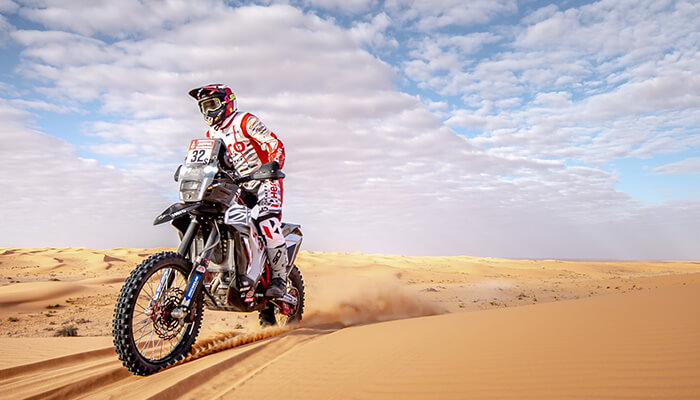 Hero MotoSports Team Rally reaches the half-way mark with a setback
Sebastian Buhler was well poised to break into the Top 15 in the overall rankings today but suffered a technical issue with his bike and could not finish the stage. Not all was bad today for Hero MotoSports Team Rally as Paulo Goncalves finished the stage in 8th position, his third Top 10 in a row.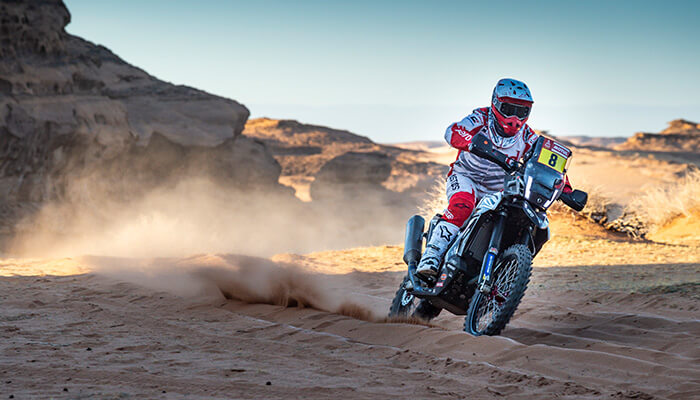 Hero MotoSports Team Rally consolidates its position in Stage 5
Paulo Goncalves continued to press forward today as well and delivered a back-to-back Top 10 finish for the team at 10th place. Sebastian Buhler maintained his good form and brought the stage home in 21st place. Santosh too had a good stage today, finding his rhythm to finish the stage in 37th place, while Joaquim Rodrigues suffered a minor crash but managed to close the stage in 25th position.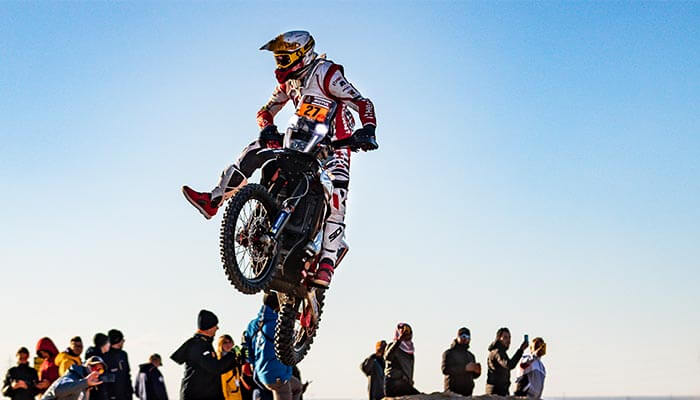 A day of gains for Hero MotoSports Team Rally
Brushing off the setback from yesterday, Hero MotoSports Team Rally regrouped overnight to start off with positive intent today. Paulo Goncalves continued the heroics by securing a 4th place finish for the team, Sebastian Buhler broke into the Top 20 in overall rankings by keeping his good form going, CS made gains in his overall position and Joaquim Rodrigues continued his strong showing.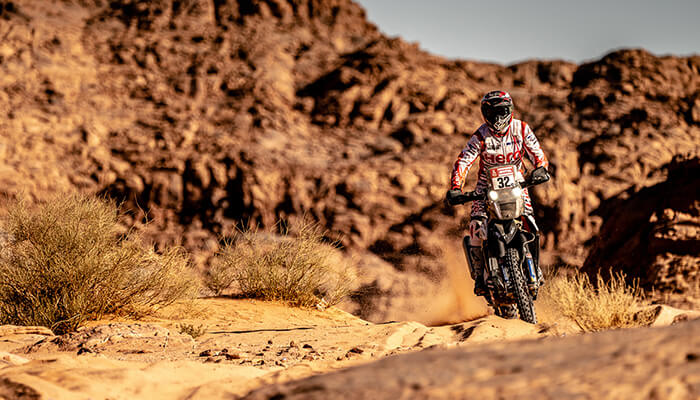 Hero MotoSports Team Rally suffers another setback
It was a day to forget for Hero MotoSports Team Rally as we met with another major setback in their campaign with Paulo Goncalves out of contention for a top spot. He was left stranded about 30 kms into the stage due to a technical issue in the bike. On the brighter side, the rising young star Sebastian Buhler continued with his stellar run and gained more positions today.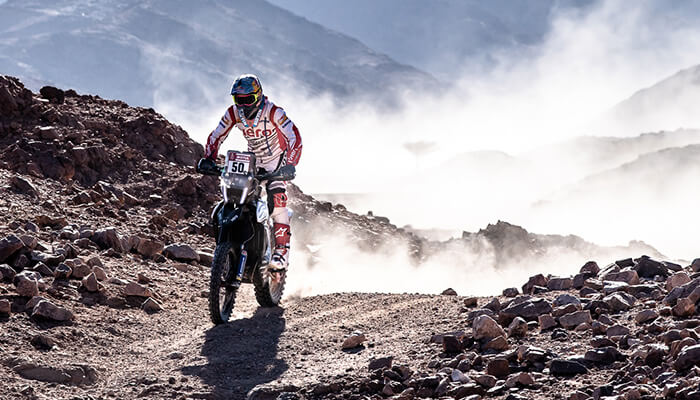 Hero MotoSports Team Rally builds up momentum in Stage 2
Paulo Goncalves rode steadily today, finishing 12th. Buhler also brought home a solid stage, finishing 21st. CS SANTOSH delivered a gritty performance to finish 53rd.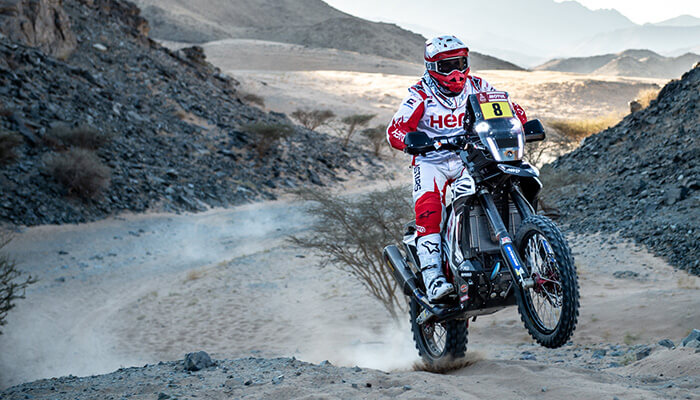 Hero MotoSports Team Rally makes a measured start to the Dakar 2020
Paulo Goncalves had a strong start to Dakar 2020, finishing 12th in Stage 1. Buhler and CS finished 32nd and 39th respectively. But Joaquim Rodrigues had to forfeit the stage due to technical problems, sadly after a very strong start.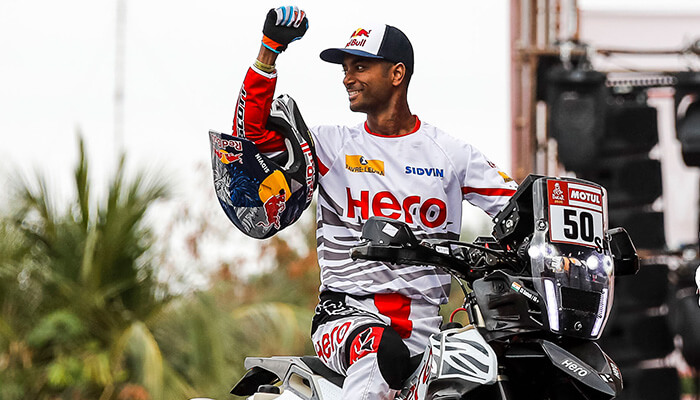 All smiles for Hero MotoSports at the ceremonial podium send-off
Before setting off for 12 days of grueling riding, our riders took part in the usual Dakar festivities.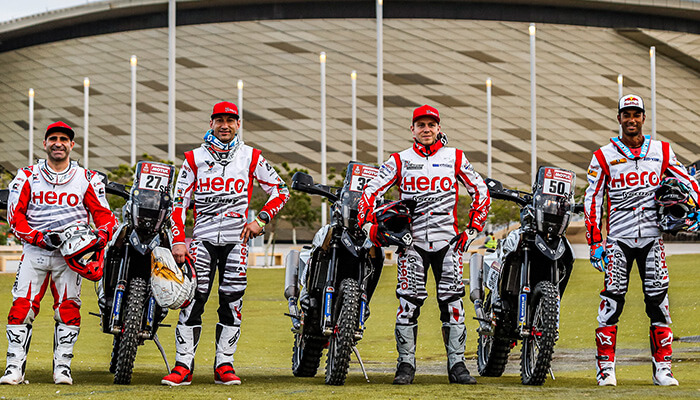 Hero MotoSports all done with scrutiny and administrative checks
Our 4-rider strong team stormed into Jeddah, Saudi Arabia with panache and finished all the scrutiny and administrative checks, making them one step closer to riding in the sands of Saudi.

DAKAR 2019: REVISITED
Dakar 2019 was the starting point of a breakthrough 2019 for Hero MotoSports, as we finished in the top 10 overall rankings in Peru. Now, with all our riders having grown leaps and bounds this year, and with Dakar legend Paulo Goncalves in our midst, we're ready to make a splash in Saudi.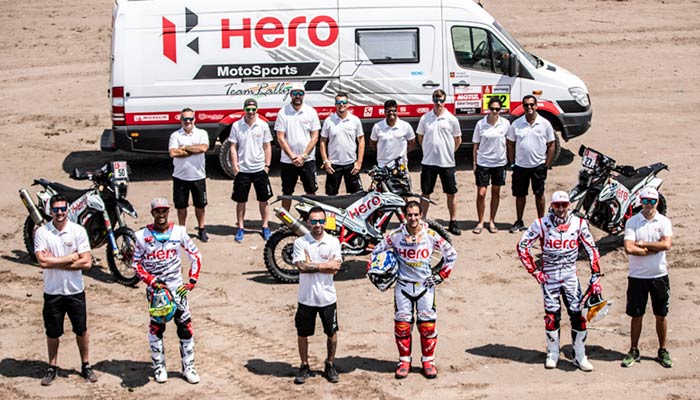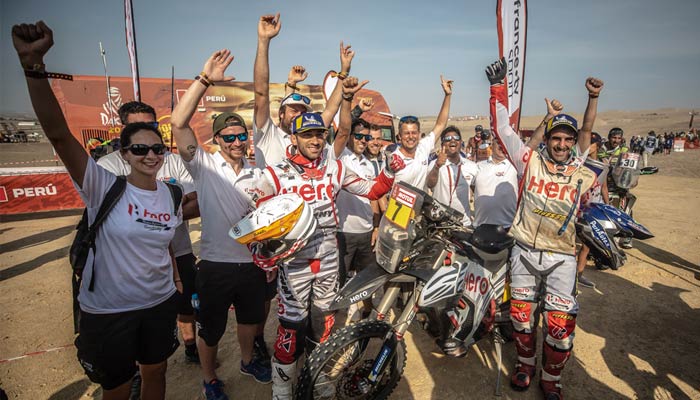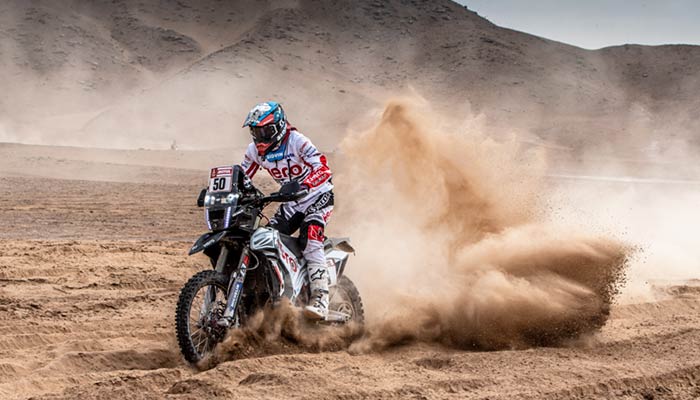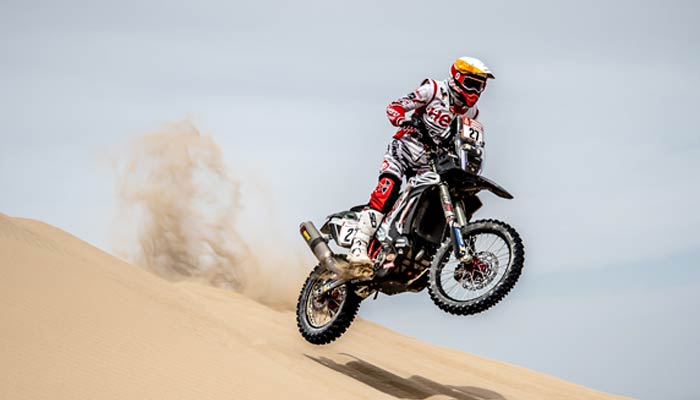 THE HEROES OF DAKAR
This is the first Dakar where we go with a 4 rider team. Meet our mavericks.