STAGE 3,
NEOM, SAUDI ARABIA
Hero MotoSports Team Rally suffers another setback.
It was a day to forget for Hero MotoSports Team Rally as we met with another major setback in their campaign with Paulo Goncalves out of contention for a top spot. He was left stranded about 30 kms into the stage due to a technical issue in the bike. He managed to replace the complete engine himself and resumed the stage again. The good news is that he is still alive in the rally to record his overall rankings and fight for the stage results.
On the brighter side, the rising young star Sebastian Buhler continued with his stellar run and gained more positions today. This is his third consecutive stage where he has made significant gains to finish in 20th place today and moved to 23rd position in the overall rankings. CS Santosh also continued to battle it out there in another tough stage, and arrived safely at the finish line in 50th place.
Joaquim Rodrigues continued his Dakar adventure and rode with ease to gain several positions from his start today to finish the stage in 31st position.
"VERY NICE FAST TRACKS, AND THE BIKE WAS ALSO RUNNING PERFECTLY." -SEBASTIAN BUHLER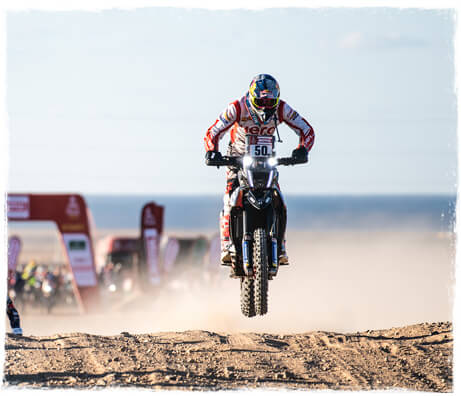 COMING UP
In Stage 4 of the Rally, competitors will move to the historic old town Al-Ula after covering 676 kms, including the special of 453 kms.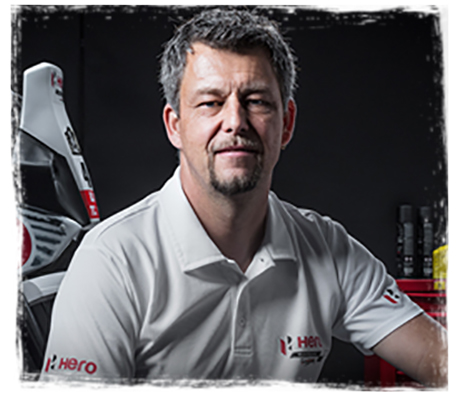 WOLFGANG FISCHER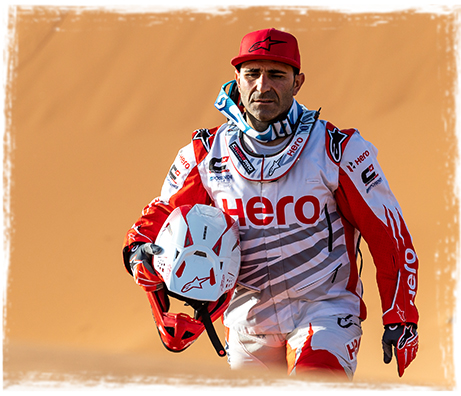 PAULO GONÇALVES
It was a really difficult day for me today. Around 30 kms into the stage, my bike stopped and I could not get it started. I had to wait a long time before I got the replacement parts and fixed the bike to finally get moving again. I know I have lost a lot of time and my chances of fighting for a top position are over. It is an unfortunate situation and all of us are sad after the good work the team had put in through the year. But this is the Dakar and anything can happen here. Now, my goal is to try and make some good stage results for the team and help my teammates Santosh and Buhler to finish what we all started.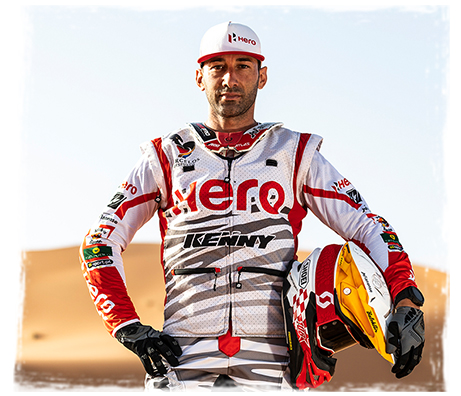 JOAQUIM RODRIGUES
Well, for me now, the race is all about taking the experience for myself and help my teammates to finish the race. Today we had a difficult waypoint where I saw everyone going around to find it. I thought my navigation was correct but when I reached, it wasn't there. Anyhow, it doesn't matter much for me as I am not in contention but it feels good to know that my instincts were right.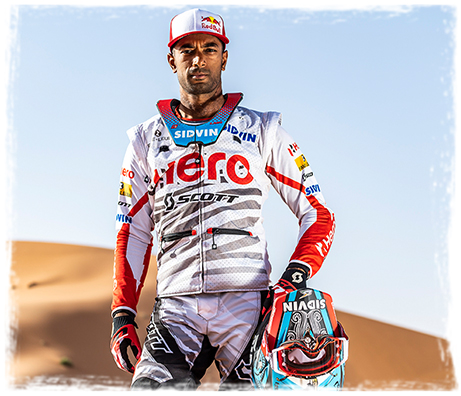 CS SANTOSH
Today was a long stage full of dust. There were mini-canyons that were really dusty but after that the track really opened up and I got into a good rhythm and pace to catch up a few guys in front of me. Just before the refuelling point, I lost my way a bit and lost some time in getting back on track. I made a few mistakes today but happy to make it to the finish. It's still a long way to go and I am hoping to find a good rhythm in the upcoming stages.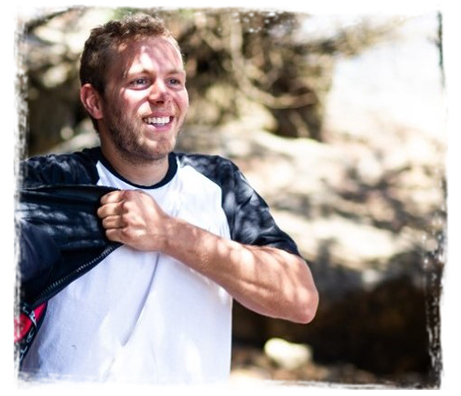 Sebastian Buhler
I enjoyed today's stage a lot. It has very nice fast tracks and the bike was also running perfectly. At around 400km, there was a waypoint that was very difficult to find. A lot of riders got confused there and lost time. Overall, I think I am riding good and hope to continue in the same way.
PROVISIONAL STANDINGS - STAGE 3
| POS | NAME | TEAM | TIMING |
| --- | --- | --- | --- |
| 01 | Ricky Brabec | Monster Energy Honda Racing | 03h 29m 31s |
| 02 | Jose Ignacio Cornejo | Monster Energy Honda Racing | +05m 56s |
| 03 | Kevin Benavides | Monster Energy Honda Racing | +07m 22s |
| 20 | Sebastian Buhler | Hero MotoSports Team Rally | +27m 41s |
| 31 | Joaquim Rodrigues | Hero MotoSports Team Rally | +31m 03s |
| 50 | C S Santosh | Hero MotoSports Team Rally | +01h 17m 02s |
| - | Paulo Goncalves | Hero MotoSports Team Rally | Not yet available |
OVERALL STANDINGS - STAGE 3
| POS | NAME | TEAM | TIMING |
| --- | --- | --- | --- |
| 01 | Ricky Brabec | Monster Energy Honda Racing | 10h 39m 04s |
| 02 | Kevin Benavides | Monster Energy Honda Racing | +04m 43s |
| 03 | Matthias Walkner | RedBull KTM Racing | +06m 02s |
| 23 | Sebastian Buhler | Hero MotoSports Team Rally | +01h 12m 07s |
| 44 | C S Santosh | Hero MotoSports Team Rally | +03h 10m 43s |
| - | Paulo Goncalves | Hero MotoSports Team Rally | Not yet available |