"A challenge for those who take part, a dream for those who watch." Thierry Sabine, Creator of the Dakar.
The Dakar Rally is the pinnacle of off-road racing. Think extreme heat, desert conditions and a route stretching over 9,000km. Made up of 12 stages that take part in South America, this race stands as one of the toughest sporting challenges in this era.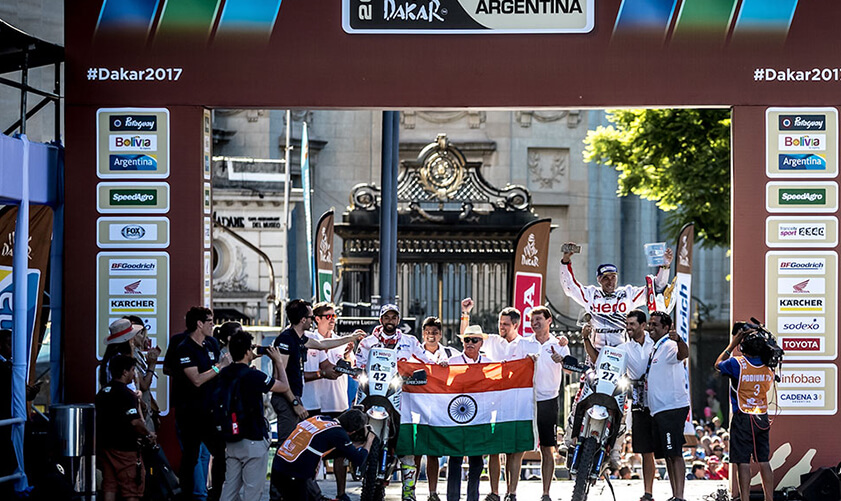 the dakar rally - buenos aires
Hero Motosports Team Rally made motorsports history when our two riders, Joaquim Rodrigues and C.S Santosh climbed up the finish ramp at the Automobile Club of Argentina, ensuring that we attained the distinction of achieving 100 percent success in the iconic Dakar Rally in our debut appearance.
Rodrigues, not only finished the rally, he exceeded the expectations of the fans and team members by claiming a highly coveted 12th place finish on his first Dakar appearance. Santosh, our second team rider, who made his third appearance in the world's toughest rally, too finished in a highly creditable 47th place in the overall general classification to make it a near perfect Dakar.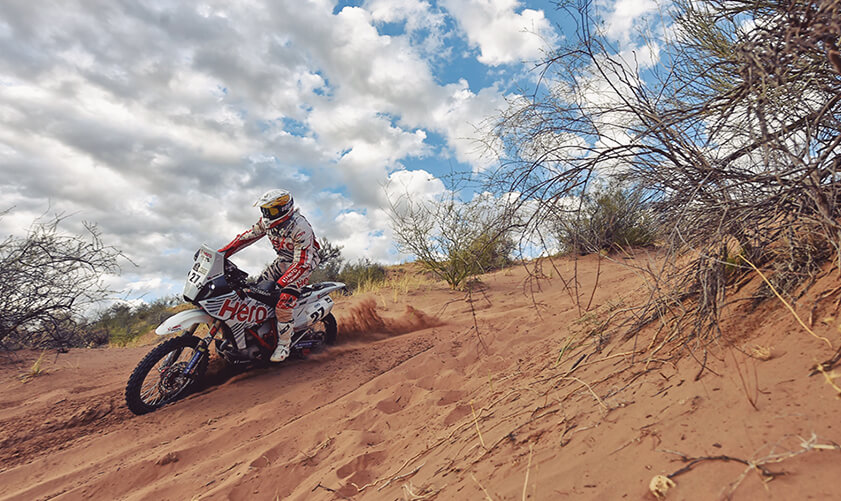 the dakar rally - rio cuarto
With the last major stage done and dusted, the 2017 Dakar is set to wind down in 24-hours. But, before the champagne is popped, one last special stage of 64 km needs to be finished before the participants head to Buenos Aires for a grand reception for the finish podium ceremony and the winners are crowned.
Rodrigues completed the 11th timed section of 288 km in 3 hours 37 minutes 56 seconds that puts him in the 10th place in the provisional overall general classification. Meanwhile, his Indian teammate finished the timed section in 50th place with a time of 4 hour 28 minutes 34 seconds, which puts Santosh in 48th place in the provisional overall general rankings.
view more stories