The final stop to our #RoadtoDakar finds us enter the dunes of Peru, an excellent opportunity to prepare for Dakar 2019. Spread across 1,000 kms, the rally of Desafio Inca 2018 will have three stages in total. The magical Ica desert has been selected, with areas with a great variety of dunes, from narrow passes to soft sand to enormous dunes and other obstacles that will require precise navigation to follow the correct route, a major challenge for our three Heroes.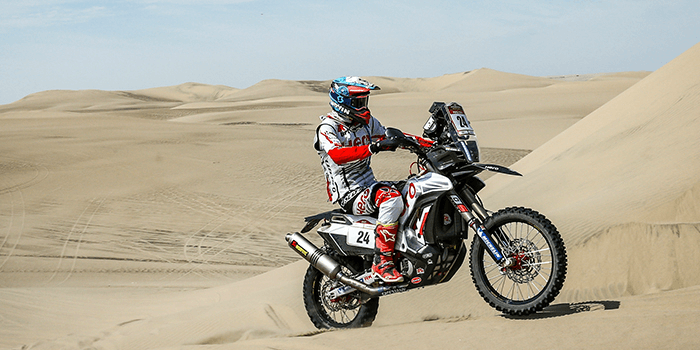 Day 3: Hero MotoSports bring in Peru Desafio Inca Rally to a close
Peru Desafio Inca Rally 2018 came to a close at the city of Ica in the Pisco province of Peru. The 3-day rally proved to be an important learning ground for all the teams, providing them with valuable insights into the tough Peruvian terrains as the focus now shifts to the Dakar 2019.

All our three Heroes started the final stage with an aim to get the last 200 odd kms under their belt. Riding with caution and safety, the trio finished the stage to bring the rally home for the team. JRod finished the stage in 18th place, and CS in 17th place. Unfortunately, Oriol developed a technical snag in the bike due to which he could not finish the stage, landing him into 33rd position in the stage. Overall, as the rankings stood, Santosh finished on 14th place, his first top 15 finish of the season, while JRod finished at 28th place and Mena in the 30th place.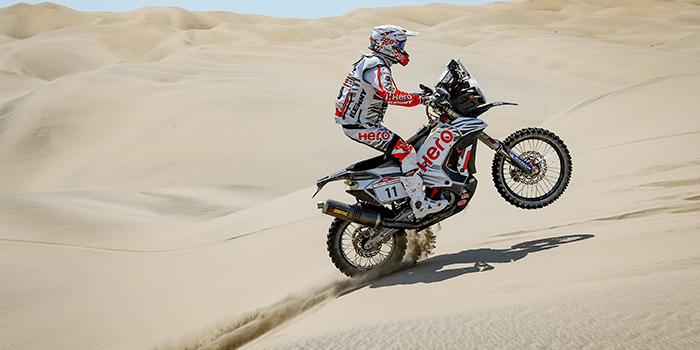 Day 2: Hero MotoSports Team Rally play it safe in the stage 2
Joaquim Rodrigues started really well to settle into a nice rhythm before ending into a minor fall towards the end of the first lap of stage 2. He suffered a twist in his back and minor damage to the bike but managed to bring the bike to the end of the lap 1. Though not serious, the team decided to not risk it further, and opted out of lap 2 for JRod, bringing the stage 2 to a premature close for him. Teammates Oriol Mena and C S Santosh continued their good run to finish the stage 2 safely to get some more laps and valuable experience under their belt. Both Oriol and Santosh kept it safe and steady to finish the stage in the 10th and 17th positions respectively while JRod stands at 21st place in the stage 2 rankings.
view more stories