Dust. Heat. A mixture of rocky and stony clay. The Baja Aragon tests the endurance of all the riders that choose to undertake it. Our riders CS Santosh and Joaquim Rodrigues are up for the challenge.
CS Santosh finishes in the Top 10 Overall Rankings
Both riders of Hero MotoSports Team Rally finished Baja Aragon on a positive note, as CS finished the rally in a commendable 10th spot. Joaquim Rodrigues found his rhythm and rode well to finish 6th place in the final stage of the rally, 25th overall.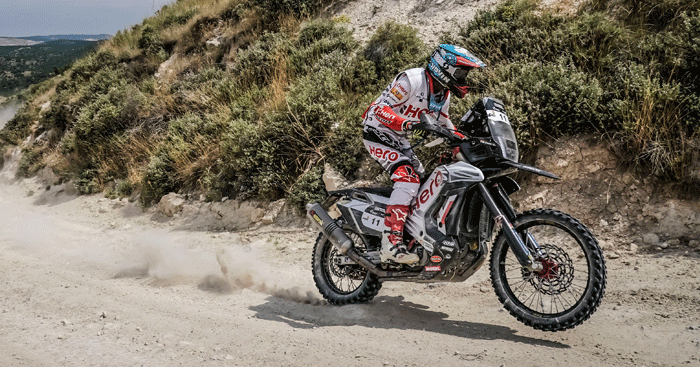 CS Santosh starts Baja Aragon on a strong note for Hero MotoSports Team Rally
CS Santosh rode strong from the beginning to finish the stage in 10th place overall. However, the day didn't go as planned for his team mate Joaquim Rodrigues, as he met with a nasty accident right at the start of the stage and damaged his bike.