It's the last big rally before the Dakar. After the resounding success we had at the Pan Africa Rally, Paulo Goncalves, CS Santosh and Joaquim Rodrigues will take on the daunting Moroccan sands in the search for supremacy. This one's for you, Mena!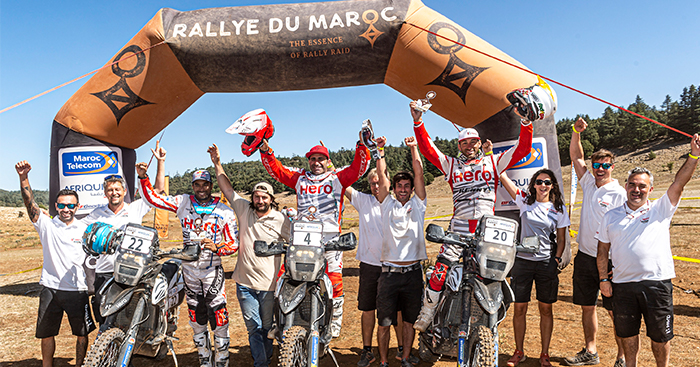 Hero MotoSports Team Rally completes Rally Du Maroc 2019 with another Top 15 finish
At the end of these 5 gruelling days of racing, Hero MotoSports Team Rally managed to secure another Top 15 finish with Paulo on 13th and Joaquim Rodrigues on 15th place, while CS Santosh closed the rally on 24th place in the overall standings.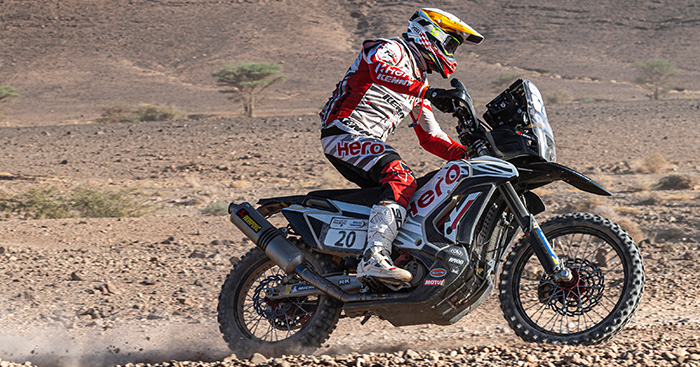 Paulo Goncalves wins Stage 4 of the Rally Du Maroc for Hero MotoSports Team Rally
With today's much improved showing, Paulo and JRod climbed their way into the Top 15 with Paulo in 13th spot, JRod in 15th and Santosh in 25th place in the overall rankings.
view more stories