If you thought we were done with the dunes, think again. Because we're gearing up to travel westwards into the sandy layers of the Sonoran Desert.
That's right! We're embarking on #MissionMexico, with our roaring riders Sebastian Buhler and Ross Branch. Starting April 24th, our Heroes will be taking on the desert sands of the Sonora Rally. With our men and machines raring to go, it's time to conquer the sands. Let's go!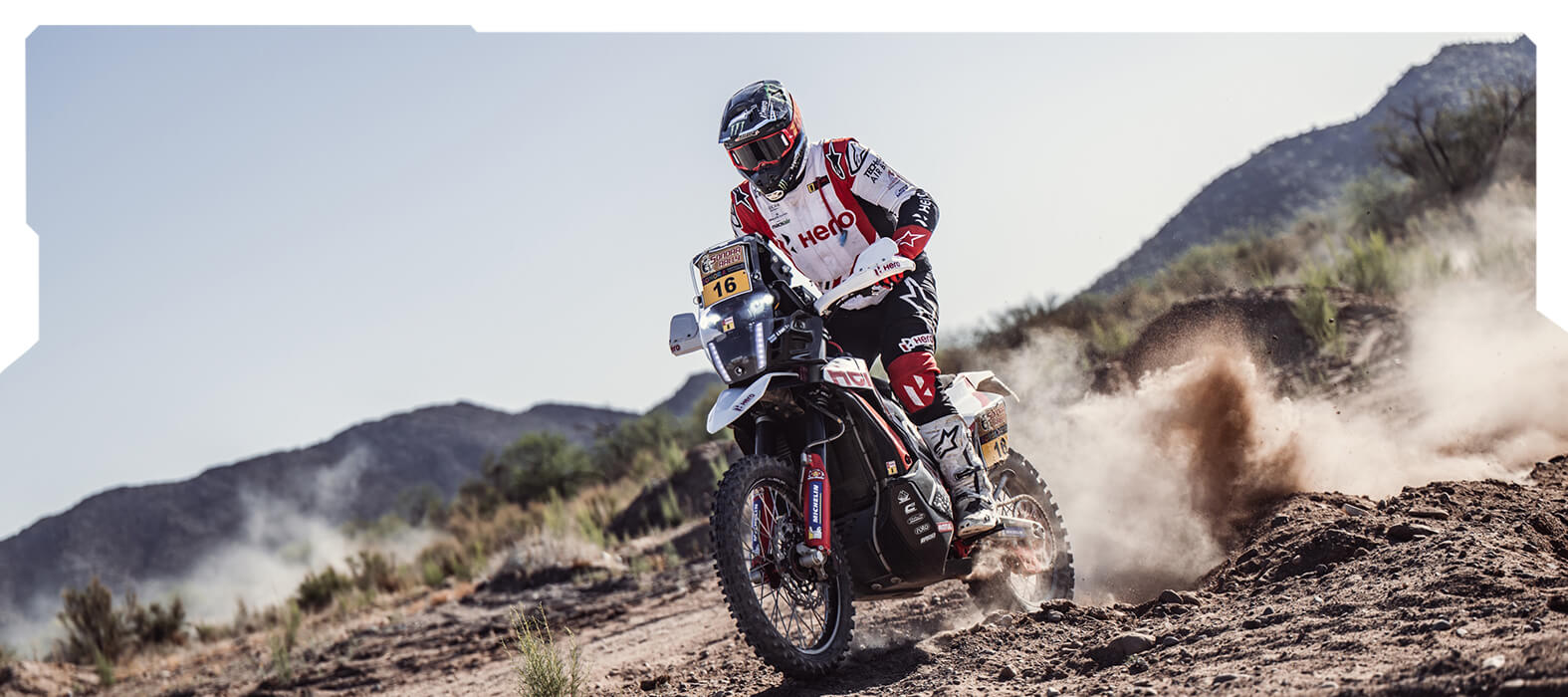 HERO MOTOSPORTS RECORDS A STRONG FINISH AT SONORA RALLY 2023 WITH BOTH RIDERS IN TOP-10
Team Hero MotoSports successfully concluded their campaign at the 2023 edition of Sonora Rally, with both riders finishing in the top-10 positions. Ross Branch and Sebastian Buhler who represented the team at its first outing in North America, crossed the finish line securing the 7th and 10th overall positions respectively.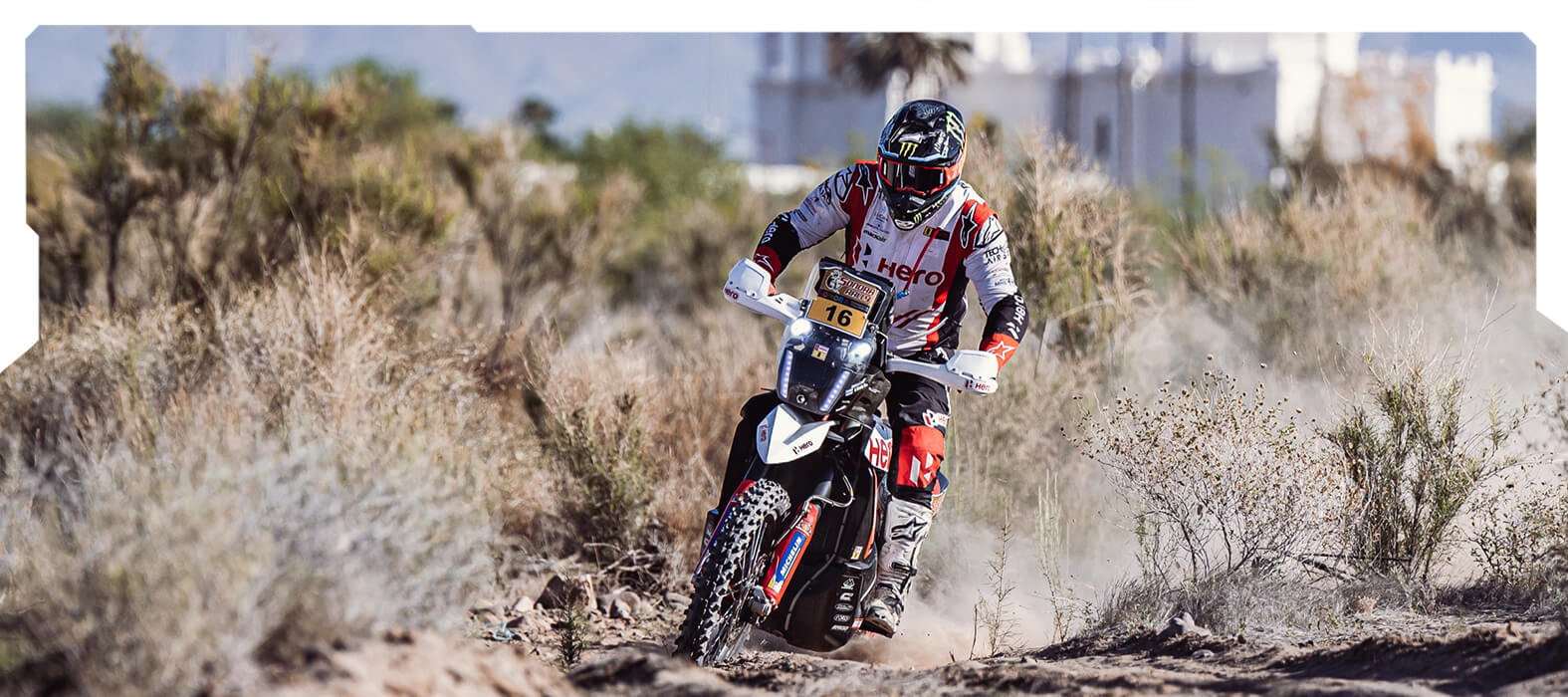 TEAM HERO MOTOSPORTS POWER THROUGH STAGE 4 OF THE SONORA RALLY 2023
RIDER DUO MAINTAIN OVERALL TOP-10 POSITIONS
Competing in the premier Rally GP class, Hero MotoSports riders Ross Branch and Sebastian Buhler finished the 4th and penultimate Stage of Sonora Rally in the 7th and 11th positions respectively.
view more stories