April 9, 2017 saw Joaquim Rodrigues blaze through the final leg of the India Baja Rally with a performance that ensured his first placed finish in the overall general classifications, marking Hero MotoSports' first International rally win.
This will be the second time the team will be entering this competition and being the defending champions, all eyes will be on Bangalore-based CS Santosh who will be representing the team this year with Hero 450RR.
India BAJA will be held from August 17-19 in the expansive Thar Desert of Jaisalmer in the state of Rajasthan. As part of the Dakar Challenge, the winner of India BAJA gets a free entry into Dakar 2018. True to its association, this rally promises to be extremely challenging and highly competitive as it returns for its third consecutive year of running.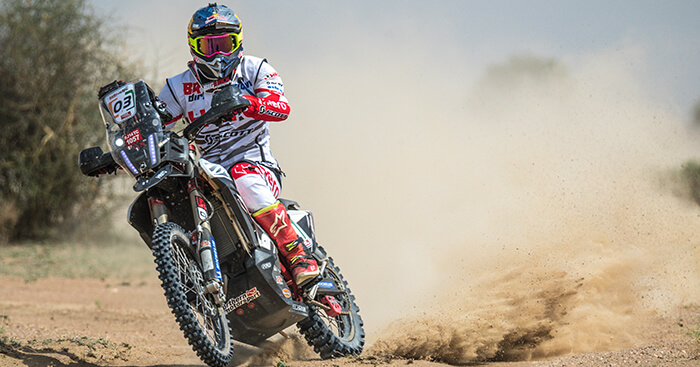 Day 2: Hero MotoSports Team Rally rider CS Santosh secures second spot in the India Baja 2018
The India Baja 2018 is in the books. The rally resumed action today in the Golden City of Jaisalmer for the second and final leg with CS Santosh finishing the day in the second position.
The Bangalore-based rider arrived at the finish ramp at Majid ki Basti, ensuring Team Hero Motosports maintained their 100% finish record at the India Baja.
After completing the 274-km run today across Jaisalmer, it was time to mark yet another milestone finish for the factory rally team.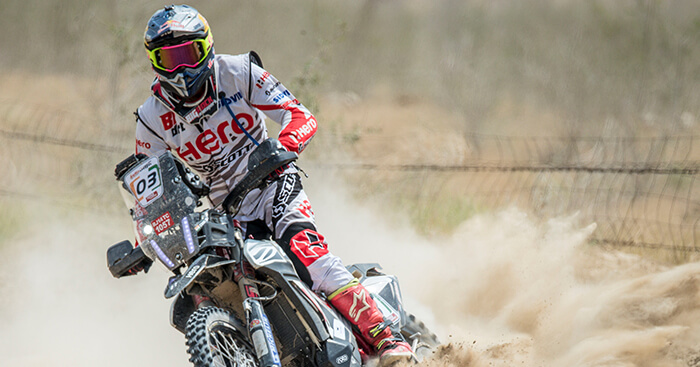 Day 1: Hero MotoSports Team Rally kickoff India Baja campaign with a solid start
The first day at Jaisalmer saw Hero MotoSports Team Rally start their India Baja 2018 journey from Hotel Jaisalkot. Representing the team was CS Santosh who finished the first leg of the rally with a confident 2nd place.