Close on the heels of its impressive debut at the Dakar 2017, Hero MotoSports Team Rally's next frontier brought them to their home turf at the India BAJA 2017 rally, held in Jaisalmer, Rajasthan, between 7th-9th April, 2017.
This was the Team's second rally raid on the Indian soil after the podium finish at the Maruti Suzuki Desert Storm in Rajasthan. For our hero pilot, the Portuguese ace rider Joaquim Rodrigues aka JRod, India BAJA marked his grand debut on the Indian rally scene.
He competed with over 70 riders in the extreme sands, large dune crossings and extremely high temperatures over two strenuous days in the hearts of Thar Desert. Displaying top-notch biking skills, JRod blazed through the challenges to win India Baja 2017, finishing in the first place in the overall general classifications.
India Baja win stands tall as a special win for two reasons – it was the first-ever win for both Joaquim Rodrigues and the Hero MotoSports Team Rally in the rally sports. And it came at a time when our team completed 1 year since its formation in April, 2016.
Date: 7th to 9th April, 20172 Days6 StagesTotal 500+ kmRegion: Jaisalmer, RajasthanTemperatures: 30-37 Degrees CelsiusWinner: Joaquim Rodrigues, Rider, Hero MotoSports Team Rally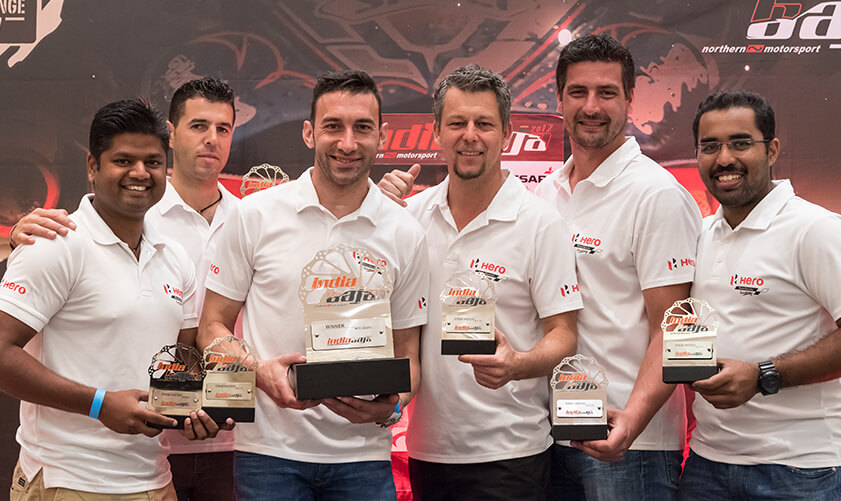 Day 2 - Final Stage
In his first rally on the Indian soil, Joaquim Rodrigues blazed through the 2nd leg of the India BAJA rally to finish in the 1st place in the overall general classifications, thus handing over their first win to the Hero MotoSports Team Rally.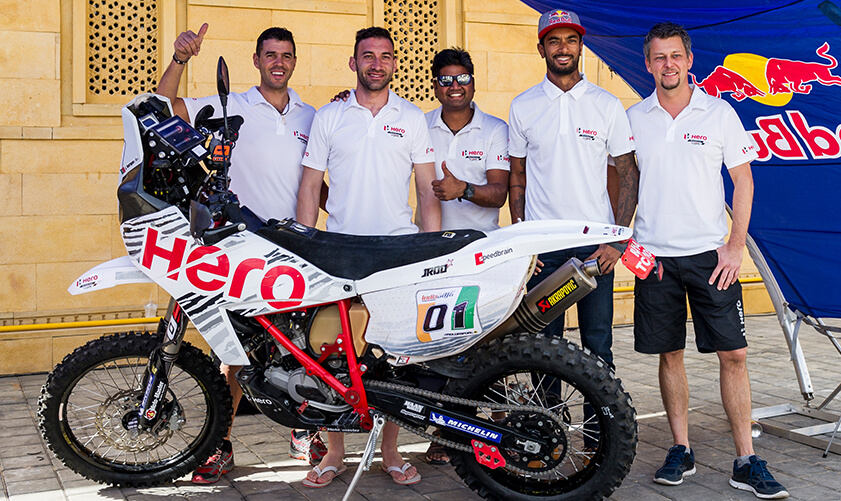 Day 1 - 1st Stage
In his first-ever race in India, Joaquim Rodrigues shone like a star, as he blazed through all 4 stages on the 1st Day of India Baja 2017. He finished the first day at No. 1 and is looking good for a perfect finish on Day 2.
view more stories