STAGE 4,
AL ULA, SAUDI ARABIA
A day of gains for Hero MotoSports Team Rally.
Brushing off the setback from yesterday, Hero MotoSports Team Rally regrouped overnight to start off with positive intent today. Having spent the entire day in the desert and arriving late in the night, Paulo was undeterred in his eagerness to make gains instead of riding at the back of the pack. If there was any doubt about him carrying baggage from the previous stage, it was quickly dispelled by the sheer intent and class he put on display today to finish the stage in the Top 5 at 4th position.
Sebastian Buhler continued to impress with his composure and consistency as he tackled another fast and tricky stage with a 21st place finish. With this, he continues his upward climb in the overall rankings for the fourth straight day to break into the Top 20 at 20th place at the end of 4 stages.
CS Santosh also had a better day at the office today and rode with good rhythm as he brought the stage home in 44th place. While all his teammates are fighting for an overall position, Joaquim Rodrigues seems to be on a race to better his own performance with every stage. He put on a strong show and bettered his last stage ranking of 31st with a 23rd place finish today.
"I AM HAPPY TO BRING BACK A GOOD STAGE RESULT FOR THE TEAM AND MYSELF." -PAULO GONÇALVES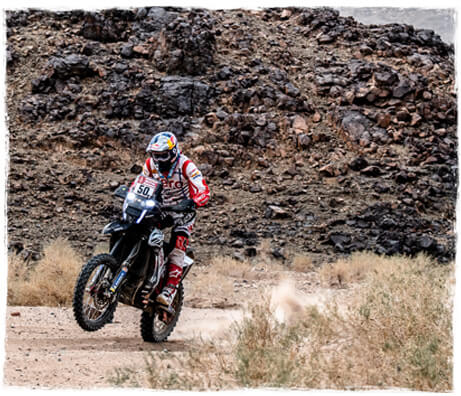 COMING UP
In Stage 5, the rally will move to the city of Ha'il covering a total distance of 564 kms that includes the special section of 353 kms.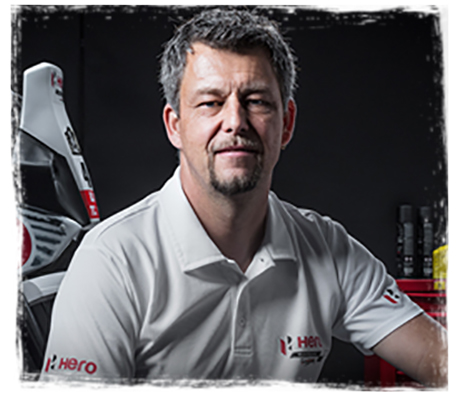 WOLFGANG FISCHER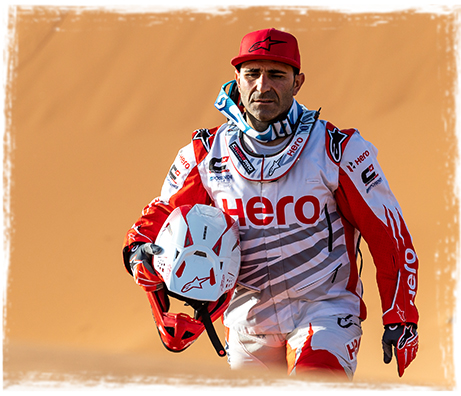 PAULO GONÇALVES
Today was definitely better than yesterday. I started the stage well but for the first 100 kms, there was a lot of dust so I didn't push much to avoid any risks. After the refuelling point, the stage opened up wide. Then, I took my chance to push harder. In the end, I had a small crash that kind of woke me up. It was a long stage with a lot of navigation so I am happy to bring back a good stage result for the team and myself. It's good for motivation after yesterday and also for my team, who had put in a lot of work to get the bike ready for today. My plan is to take the rally stage by stage and try to give my best every day.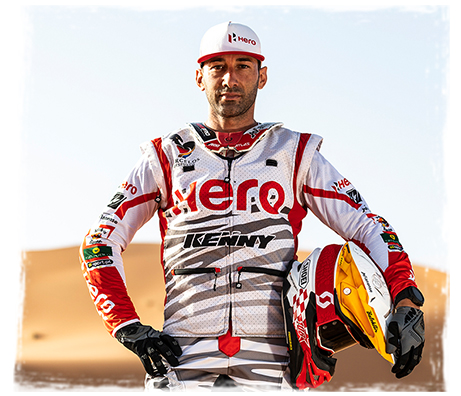 JOAQUIM RODRIGUES
The first part was dusty again as it has been since the first stage but overall, it was a good stage. I tried to push in the beginning and was able to pass a couple of guys in the front, which felt really good. I got lost in the messy nodes between the canyons before the refuel point and lost some time there. Then, I decided to focus on my cap readings and managed to get back on the right track. Towards the end, I lost some time in finding the secret waypoint but, in the end, it was a good training, and my speed was also good so I am happy with that.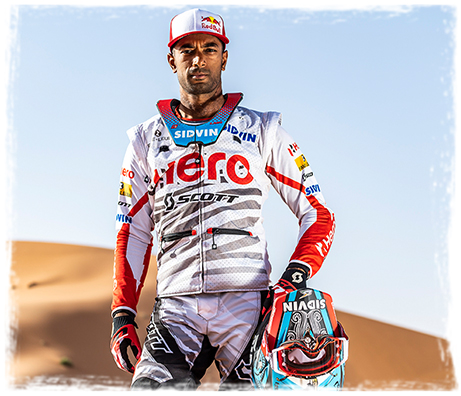 CS SANTOSH
It was a really long and cold day. For me, the stage was pretty good overall. In the beginning, there was a lot of dust so I waited to push ahead. The stage was quite difficult but I had a lot of fun today and made considerable time except for a small mistake I made before the refuelling point where I lost my way a bit. Overall, my hand is feeling better and stronger, and I am looking forward to the next couple of days at the Dakar."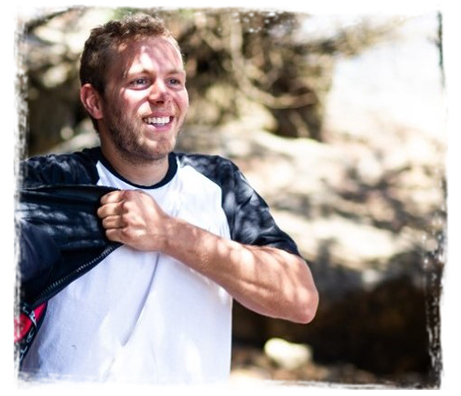 Sebastian Buhler
It was a very tough and long stage with fast tracks and lot of stones. Towards the finish, the navigation was very difficult so I rode slowly to avoid any mistakes and catch all the waypoints. Overall, I think I did quite well to finish the stage today.
PROVISIONAL STANDINGS - STAGE 4
| POS | NAME | TEAM | TIMING |
| --- | --- | --- | --- |
| 01 | Jose Ignacio Cornejo | Monster Energy Honda Racing | 04h 24m 51s |
| 02 | Kevin Benavides | Monster Energy Honda Racing | +35s |
| 03 | Ross Branch | Bas Dakar KTM Racing | +55s |
| 04 | Paulo Goncalves | Hero MotoSports Team Rally | +2m 11s |
| 21 | Sebastian Buhler | Hero MotoSports Team Rally | +15m 08s |
| 23 | Joaquim Rodrigues | Hero MotoSports Team Rally | +16m 49s |
| 44 | C S Santosh | Hero MotoSports Team Rally | +01h 01m 22s |
OVERALL STANDINGS - STAGE 4
| POS | NAME | TEAM | TIMING |
| --- | --- | --- | --- |
| 01 | Ricky Brabec | Monster Energy Honda Racing | 15h 06m 43s |
| 02 | Kevin Benavides | Monster Energy Honda Racing | +02m 30s |
| 03 | Jose Ignacio Cornejo | Monster Energy Honda Racing | +08m 31s |
| 20 | Sebastian Buhler | Hero MotoSports Team Rally | +01h 24m 27s |
| 42 | C S Santosh | Hero MotoSports Team Rally | +04h 09m 17s |
| TBA | Paulo Goncalves | Hero MotoSports Team Rally | +07h 32m 30s |