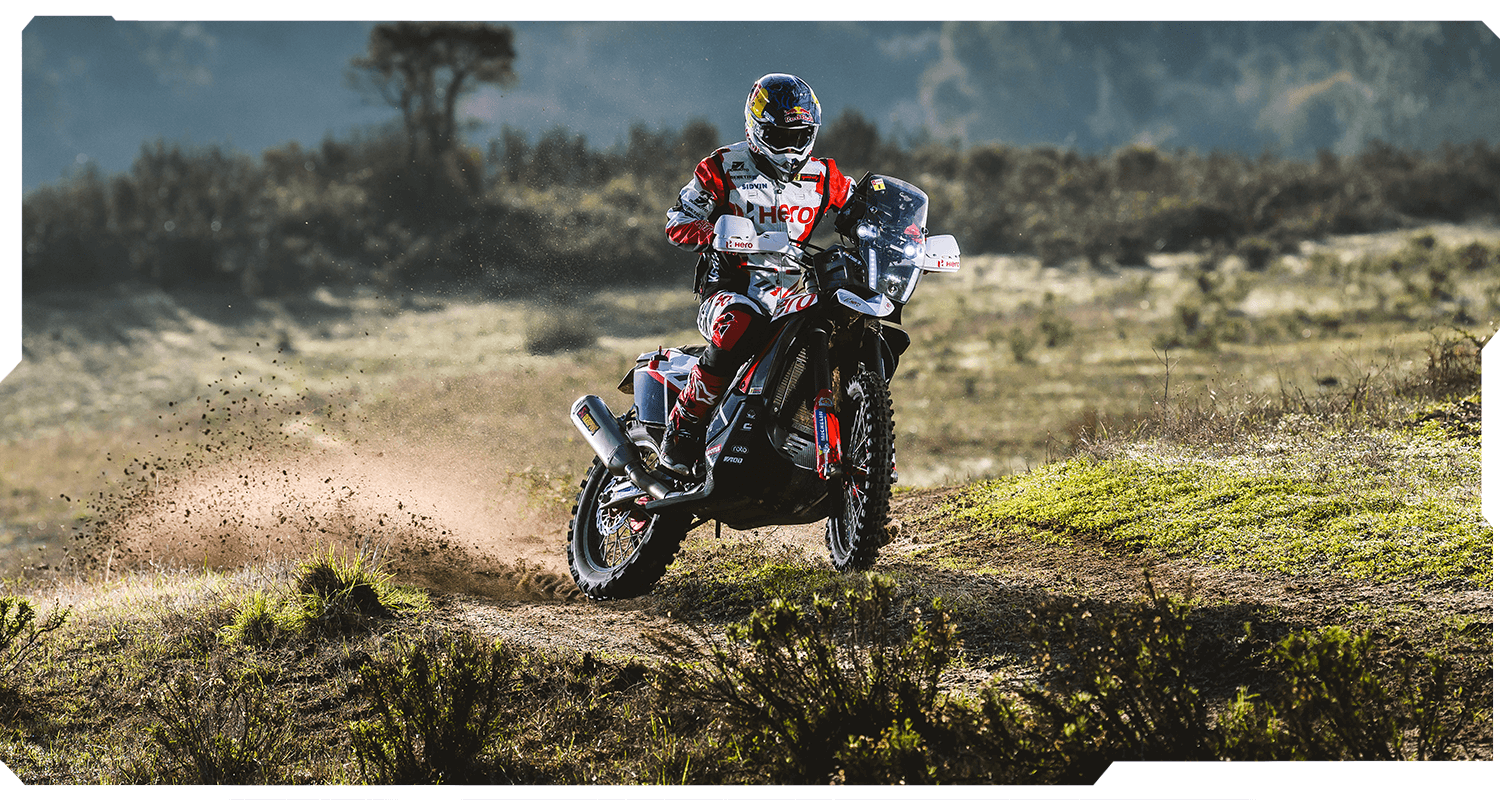 RACING EXPERIENCE
I've spent more than a decade racing motorbikes across the world's most challenging terrains. I've been fortunate enough to be called 'India's Most Accomplished Rider' on many occasions.
test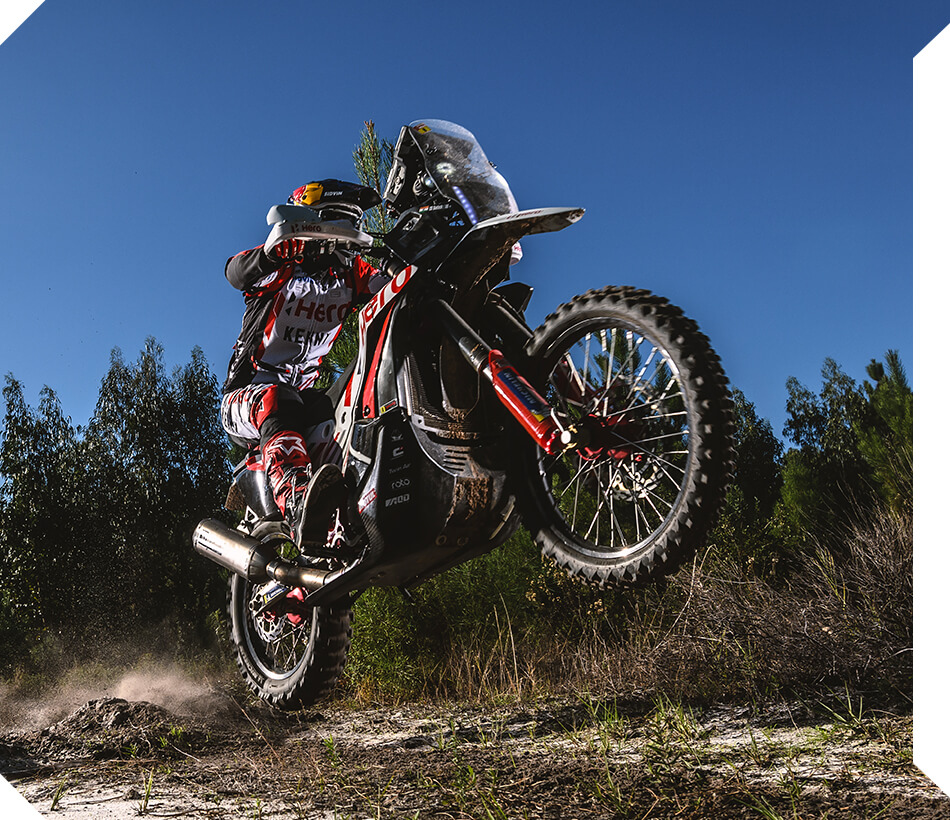 RATIONALE TO RALLY
I was always drawn to motorcycles when I was growing up. Eventually, riding became an outlet for me where I could accomplish something out of the ordinary. That zone when you are in control and out of control, in control and then out of control… to flirt with that edge is what I enjoyed the most. And, the feeling has stayed with me.
MOST MEMORABLE
EXPERIENCE
The 2012 Raid-de-Himalaya is the race I hail as the one that opened all avenues for me. Winning it on my maiden attempt, and that too in record time was a remarkable feeling.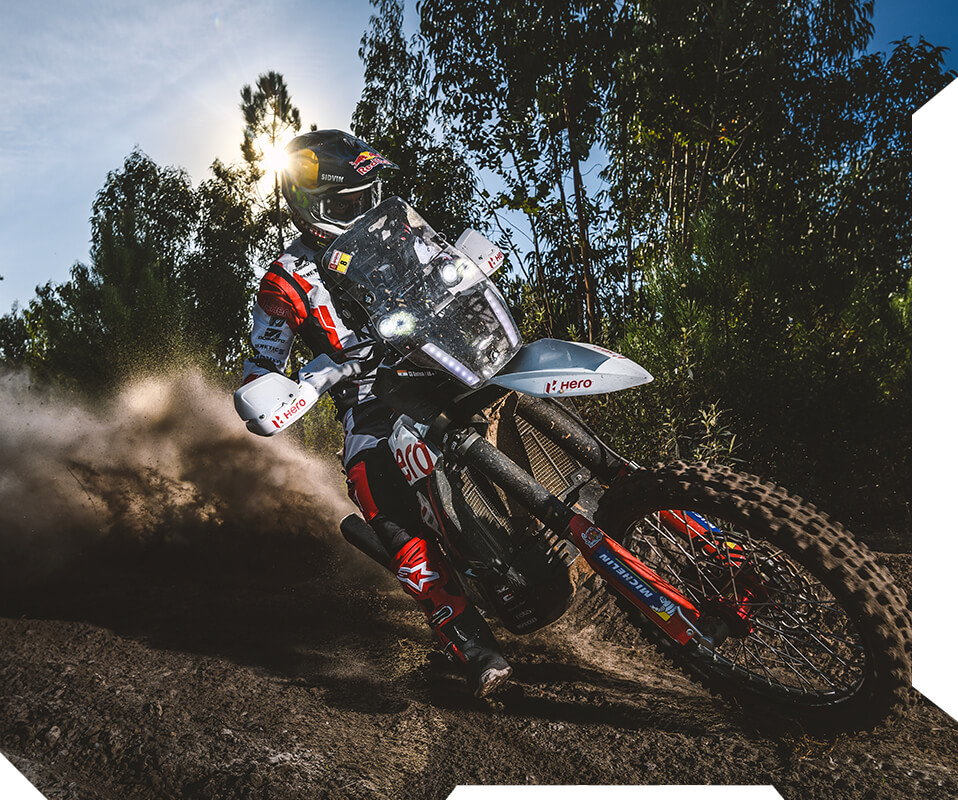 MOST CHALLENGING
EXPERIENCE
The toughest in-race incident would have to be the 3rd stage of the Abu Dhabi Desert Challenge. It was an extremely hot day and the heat ignited the spilt fuel – leaving me with 3rd-degree burns. That was the closest I ever came to think that I wouldn't be able to get through a situation. I thought it would be the end of me but I was able to walk away from the episode with no mental scars.
PRE-RACE
RITUAL
I always wear my gear starting with the right boot and make my way up from there. I also carry my mother's watch whenever I go out for a rally as a lucky charm.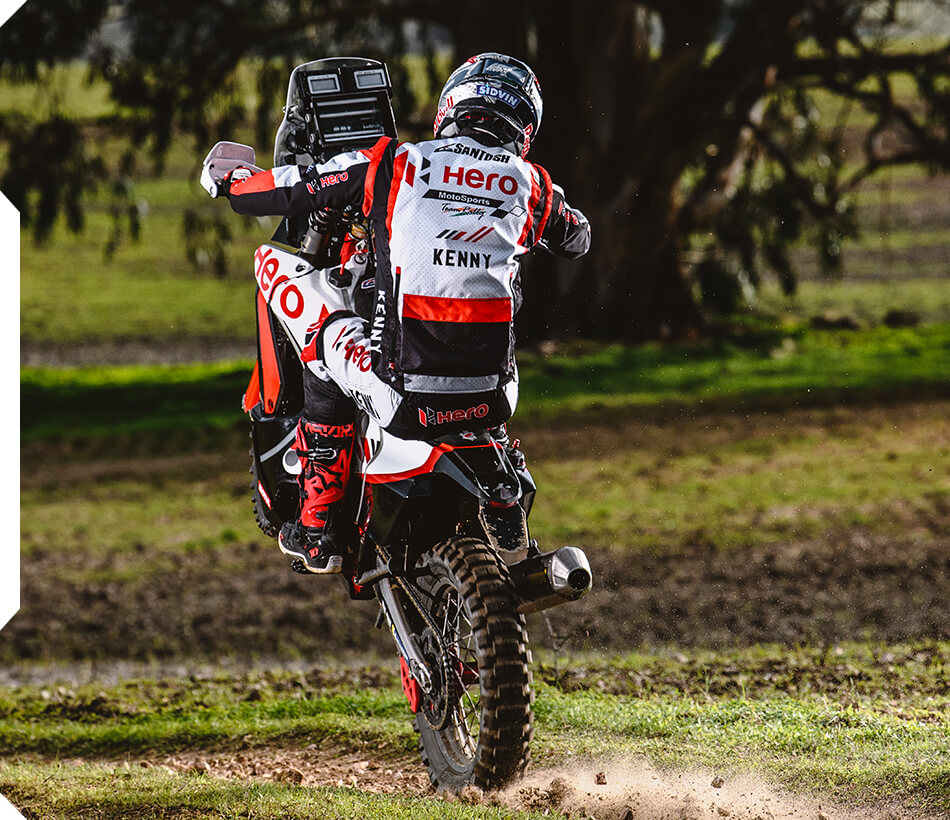 BEST PART OF THE JOB
Riding alone for long feels like home. Going out and riding my bike is my escape from reality that is this life. Nothing exists other than me, my bike and the road that lies ahead.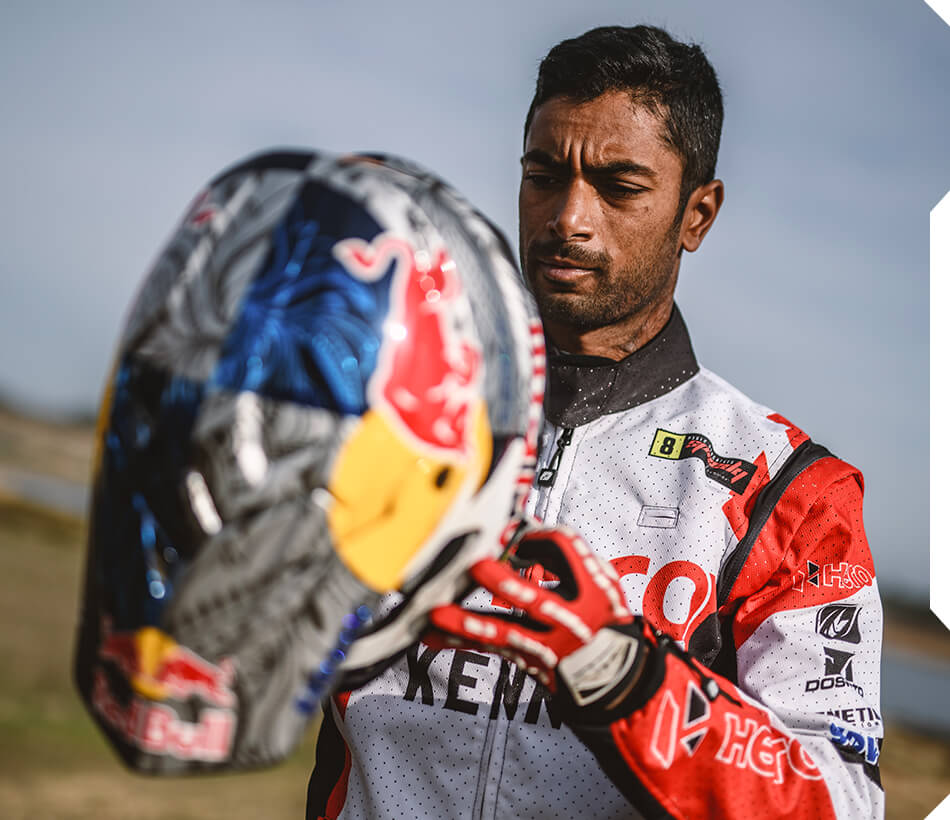 SIDE HUSTLE
When not on my rally bike, I like to down kilometers on my bicycle. I like to keep myself busy by going on treks or spending time at Big Rock MotoPark, my off road training facility, showing a trick or two to young riders who share the same passion for motorsports as I do.