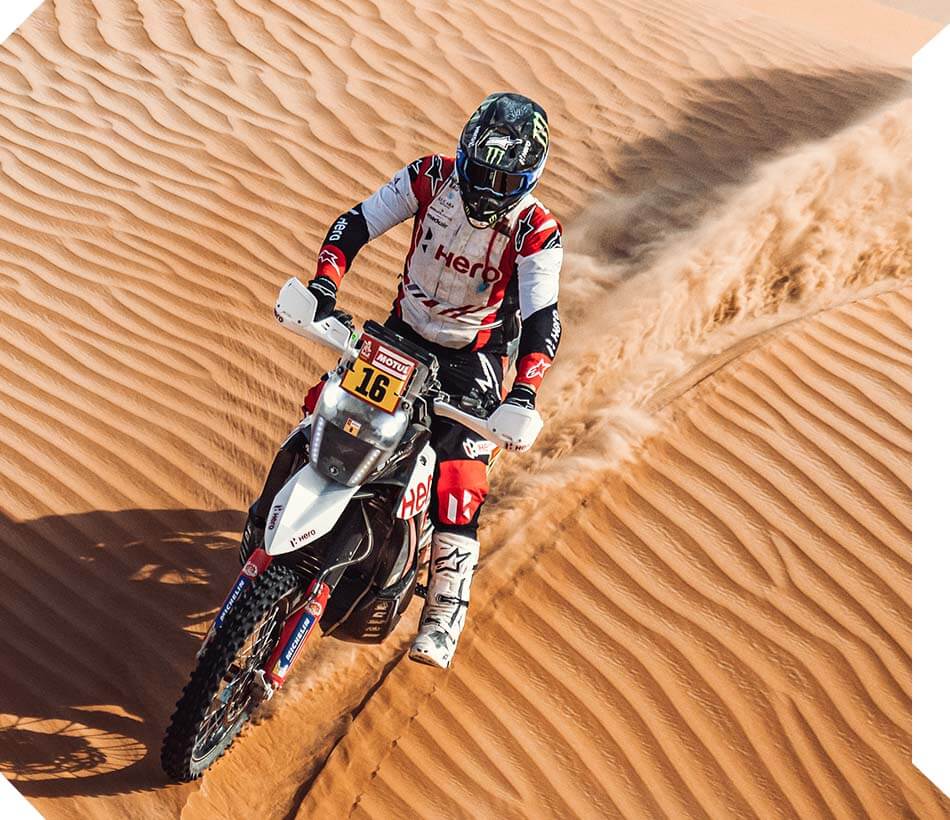 CAREER HIGHLIGHTS
Dual Stage Winner at Dakar 2023
Stage winner at Dakar 2020
7-time Winner of Botswana 1000 Desert Race
3-time Winner of South African Cross-country Championship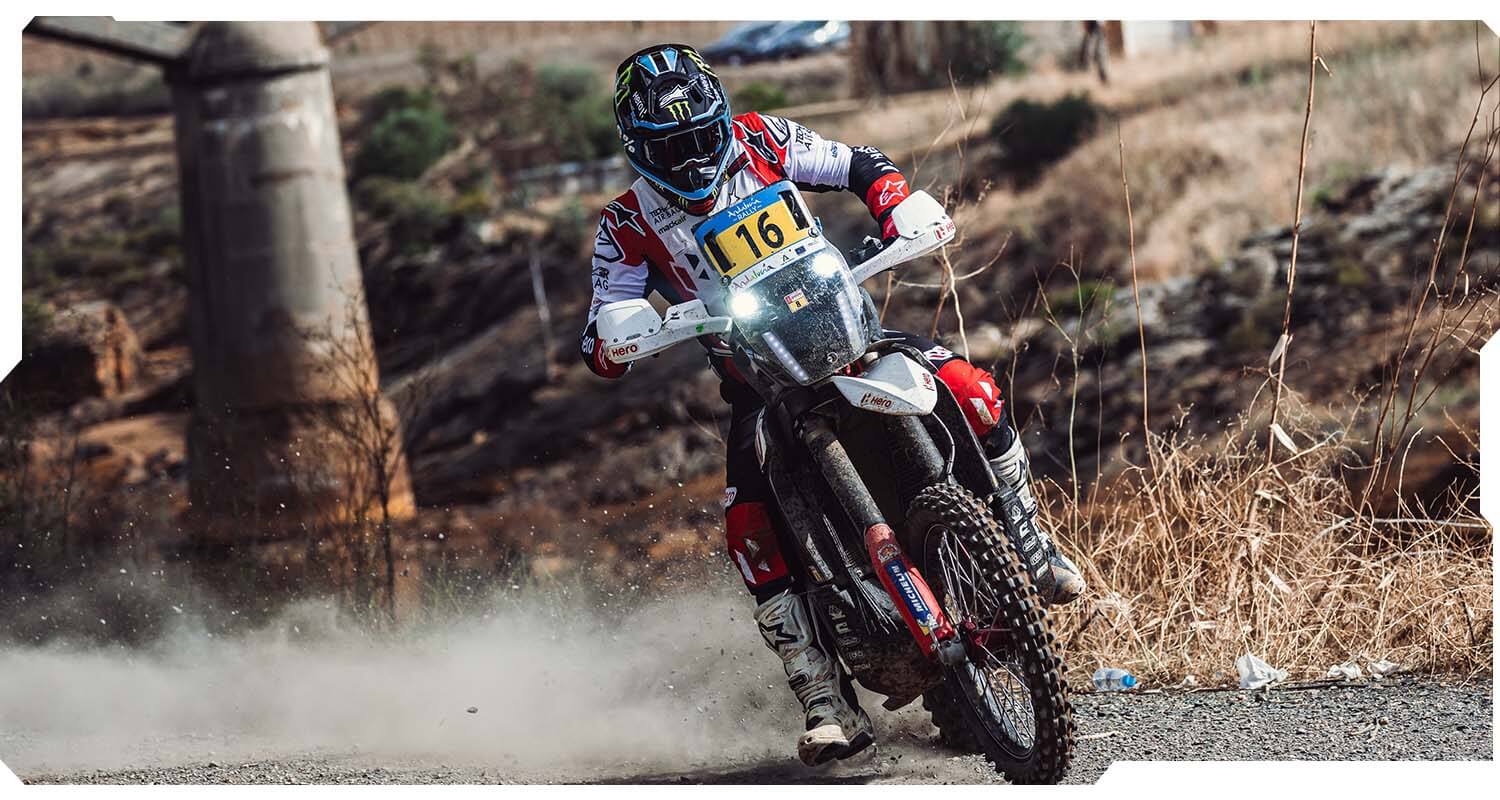 RACING EXPERIENCE
I started racing when I was 4 years old. I turned professional at the age of 15 when I moved to Europe to pursue my dream of racing the World Motor Cross Championship.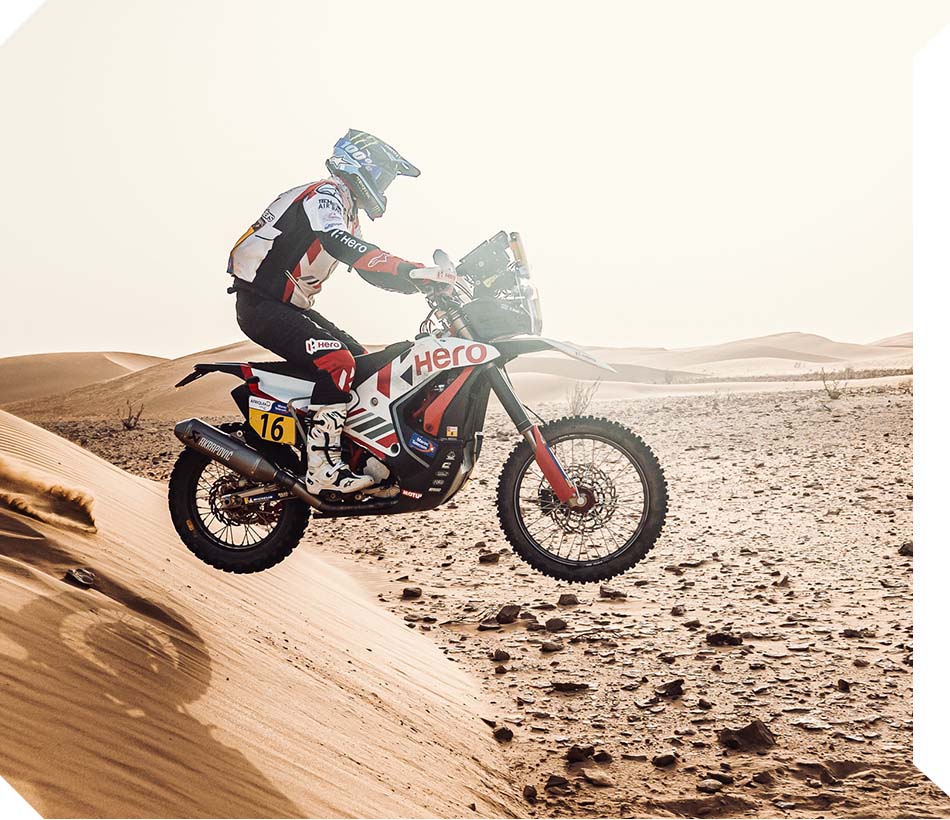 RATIONALE TO RALLY
I loved racing since I was young and dreamt of racing motorcycles for a living. I was drawn to rally racing when my dad and I got to watch the Dakar rally come through Namibia when they raced from Paris to Cape Town. I've always loved the adventure side of rally racing.
MOST MEMORABLE
EXPERIENCE
It definitely has to be Kazakhstan 2021. My first rally win and my first World Championship win.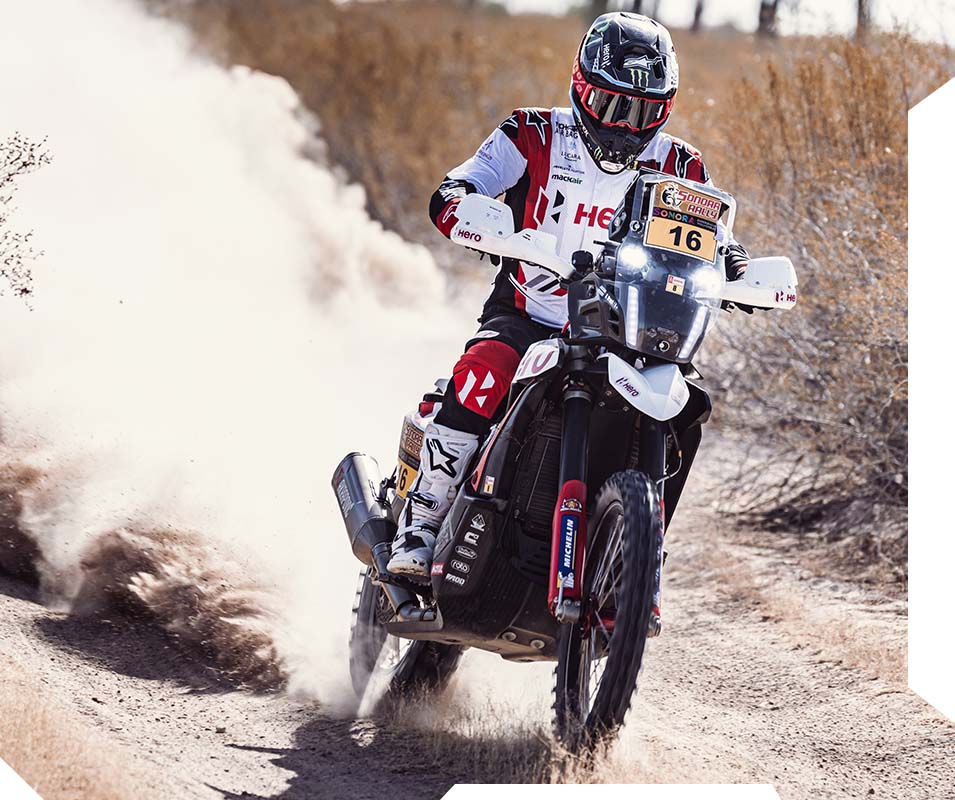 MOST CHALLENGING
EXPERIENCE
Dakar 2020 was challenging. A stage win, followed by a crash and then the mousse collapsed and I somehow managed to finish.
PRE-RACE
RITUAL
Before every race, I remind myself of how fortunate I am to be a part of this team. I wear a smile and make sure I enjoy every bit when I am racing.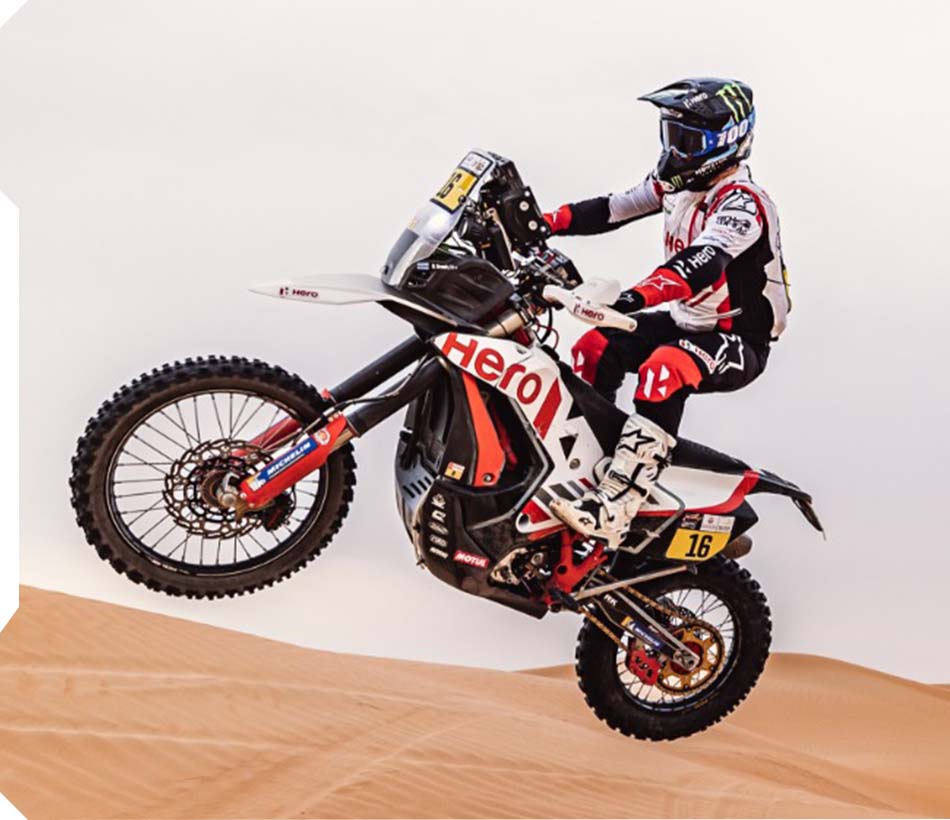 BEST PART OF THE JOB
Everything!!! But I would say that I get to travel the world doing what I love and racing through places that some people will never get to see. I'm super lucky to do what I love doing!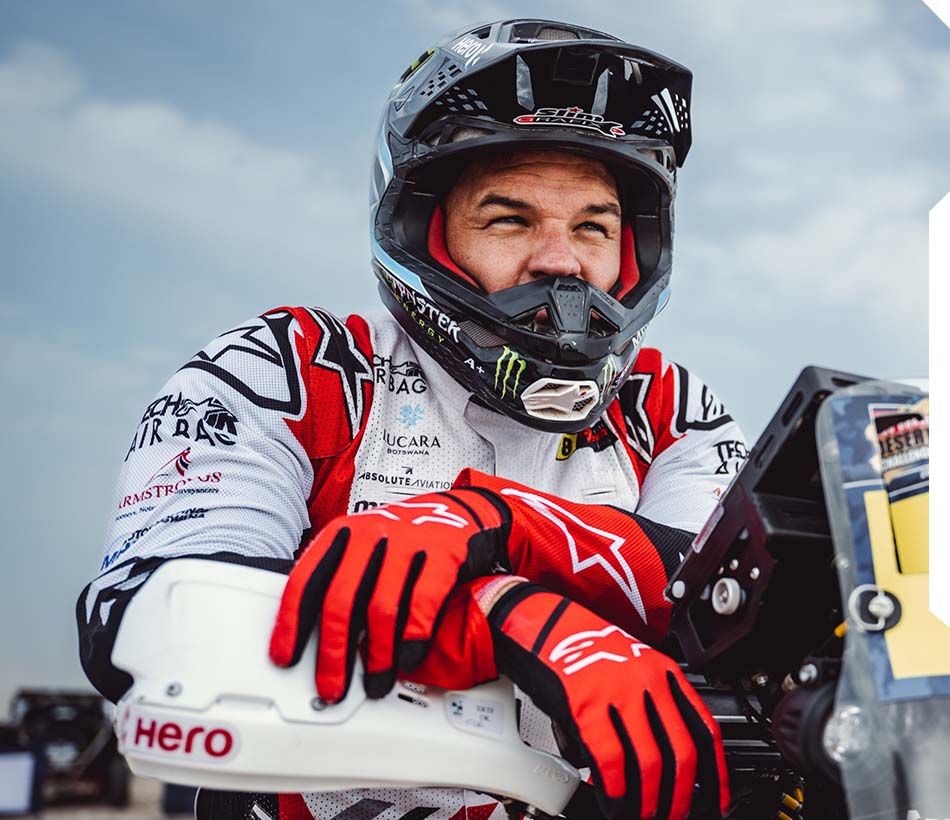 SIDE HUSTLE
I'm a commercial pilot in the Okavango Delta for Mack Air. So, during the off-season, I sometimes go fly.