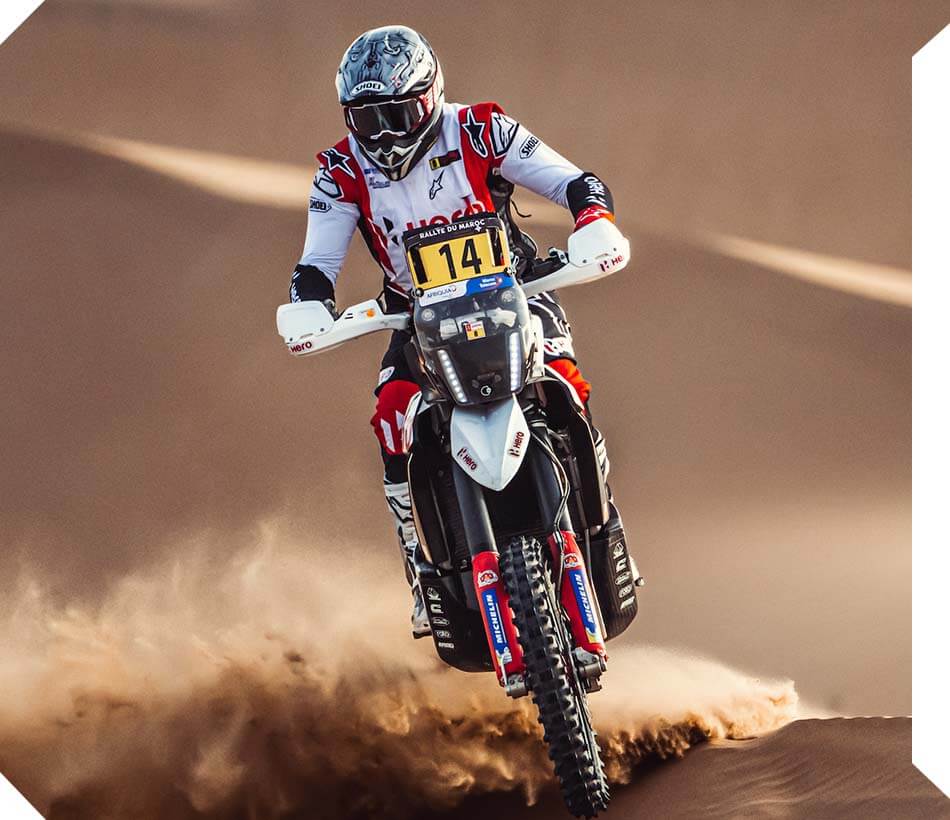 CAREER HIGHLIGHTS
FIM Bajas World Champion 2020
3-time Winner of Baja Portalegre 500
Winner of FIM Baja Hungary 2021
Stage Podium winner at Dakar 2023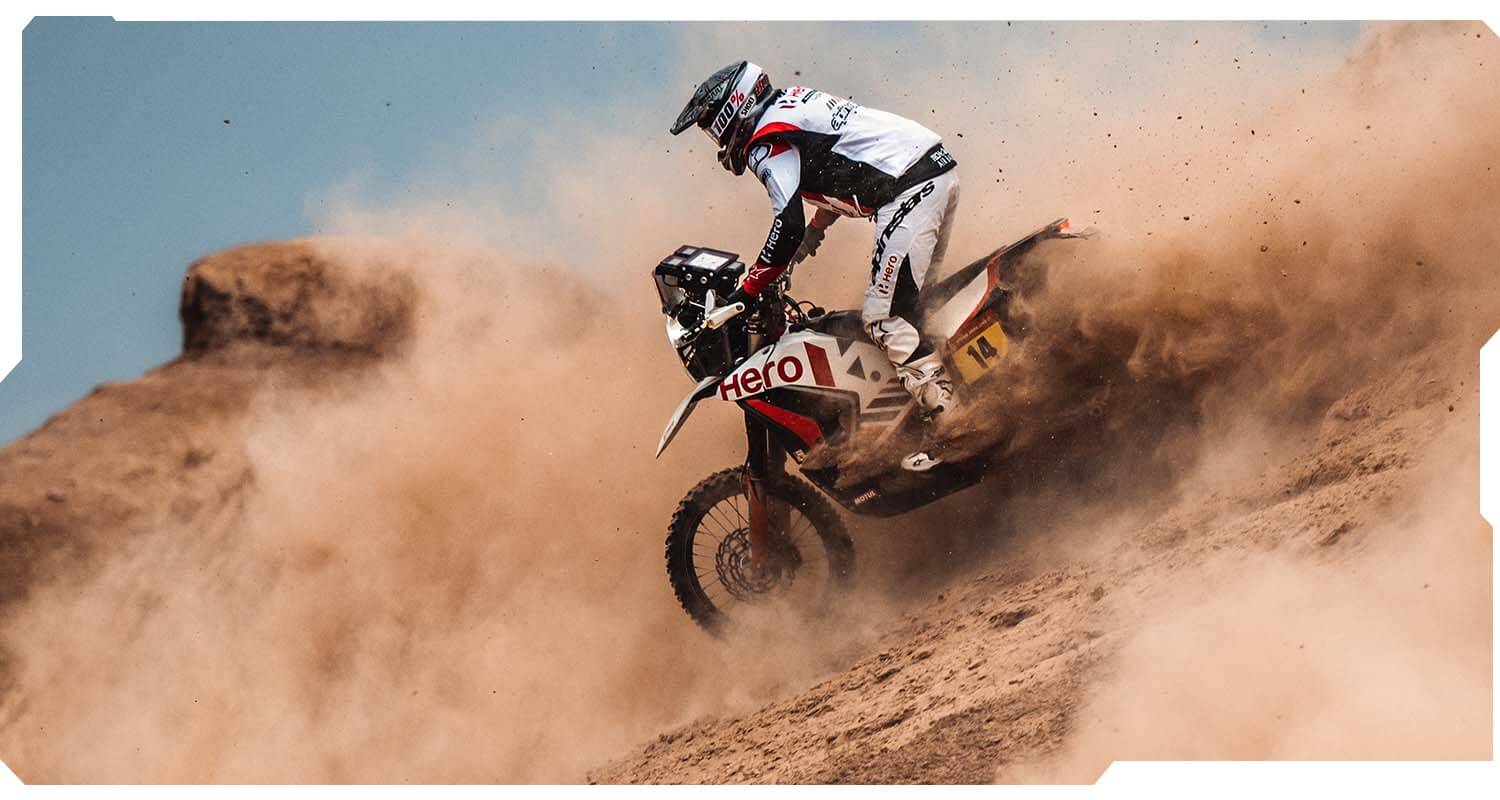 RACING EXPERIENCE
I started racing as a teenager, with my first focus on all terrain races in Portugal. Later on, I made my foray into international rallies, and I made the Dakar in 2019 and 2020.
test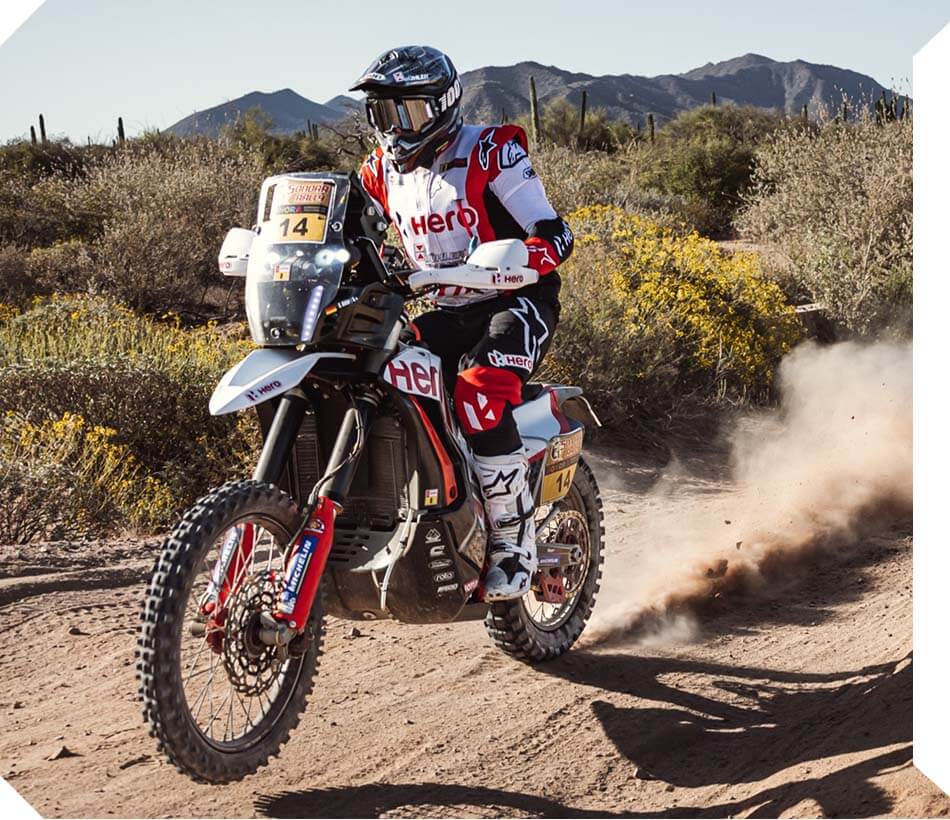 RATIONALE TO RALLY
Motorsport has always been my passion, and I grew up in the countryside. The terrains there were perfect for riding. Then, as a teenager, I started participating in some races and loved it.
MOST MEMORABLE
EXPERIENCE
The moment when I crossed the finish line of Dakar 2019, and finished in the top 20 as a result.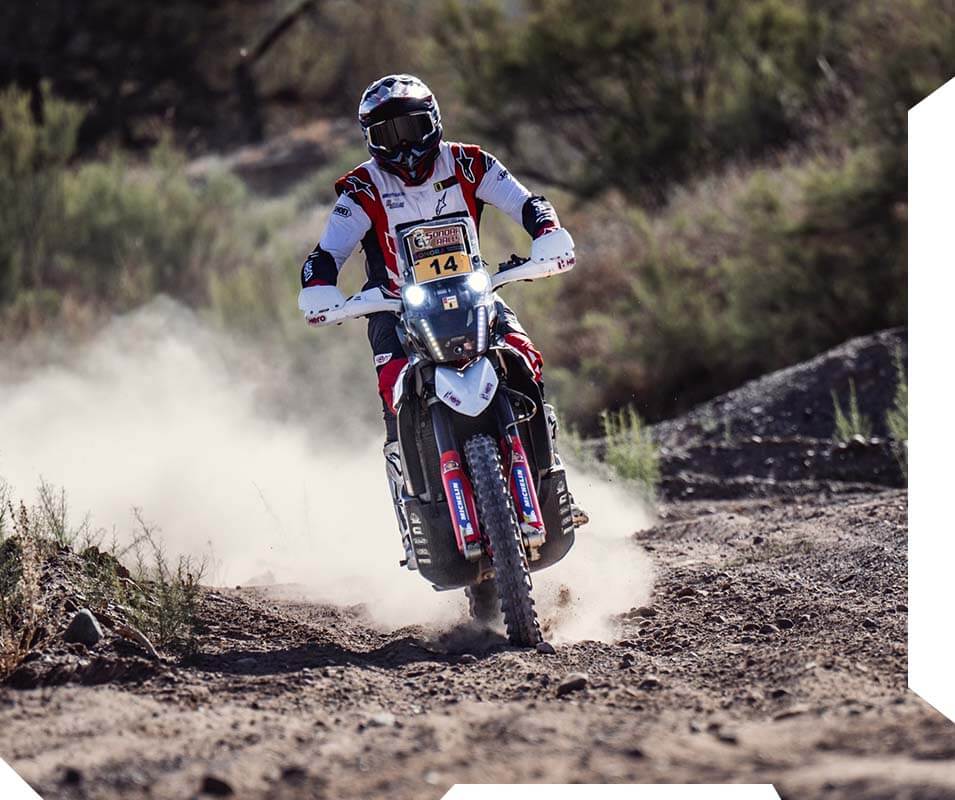 MOST CHALLENGING
EXPERIENCE
In Dakar 2019, I had to cover a lot of distance with a defect mousse. And in the following liaison, I had to ride without a tire.
PRE-RACE
RITUAL
Yes I do, but sorry guys, they are secret!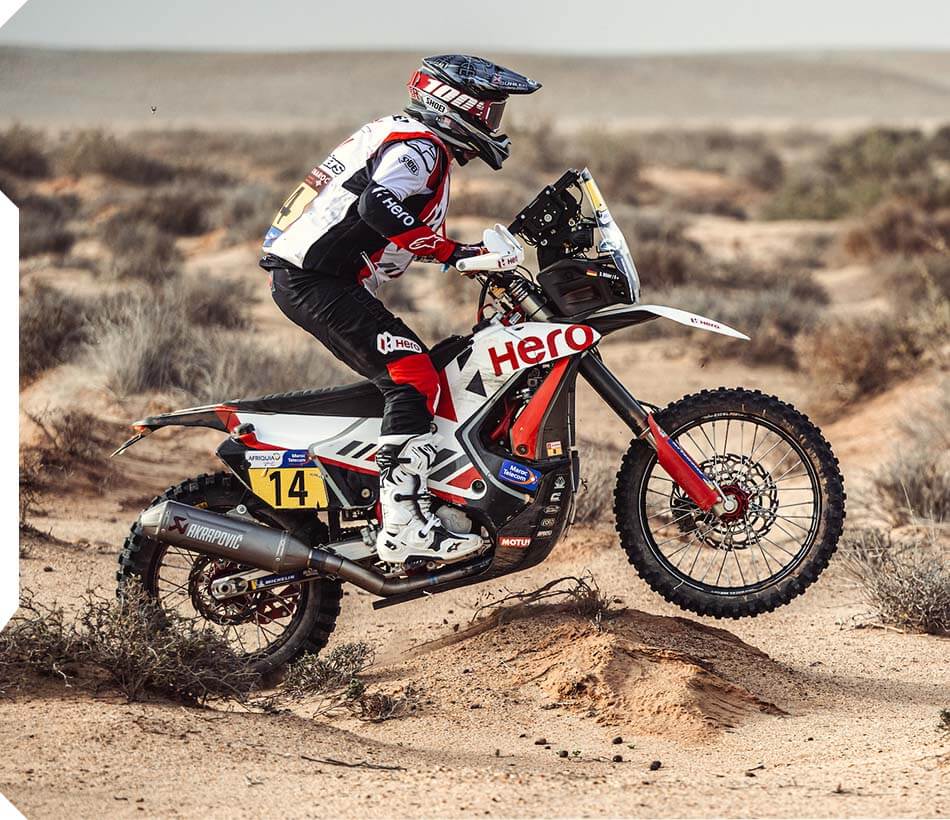 BEST PART OF THE JOB
Everything about it is nice. To be honest, it's a dream job!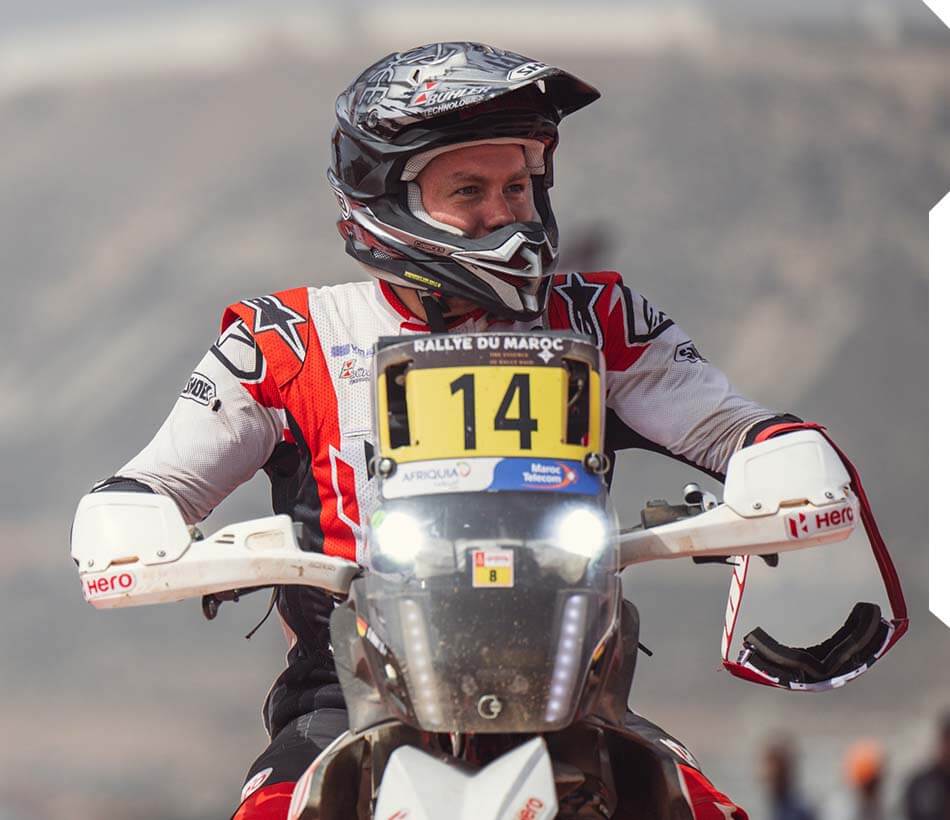 SIDE HUSTLE
In the off-season, I like to ride with my friends. We all do some tours around the countryside. I also like to go surfing.