SILK WAY RALLY
STAGE 10, DUNHUANG, CHINA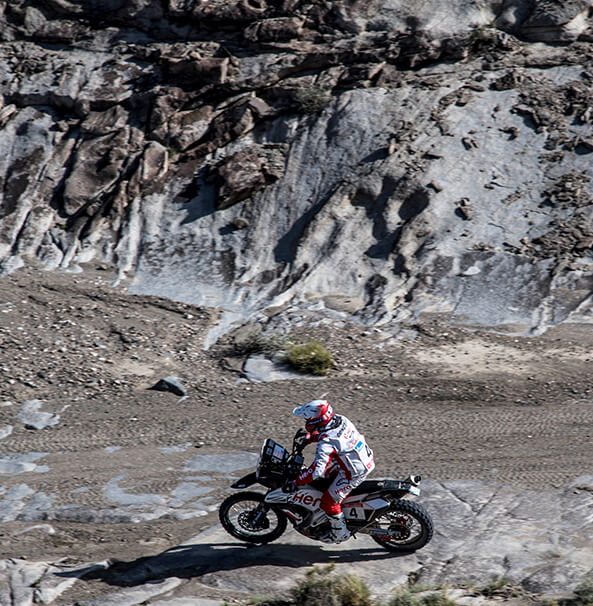 "
THANKS TO THE ENTIRE TEAM FOR THIS OPPORTUNITY AND GIVING A FANTASTIC SUPPORT THROUGHOUT THE RALLY."
- PAULO GONCALVES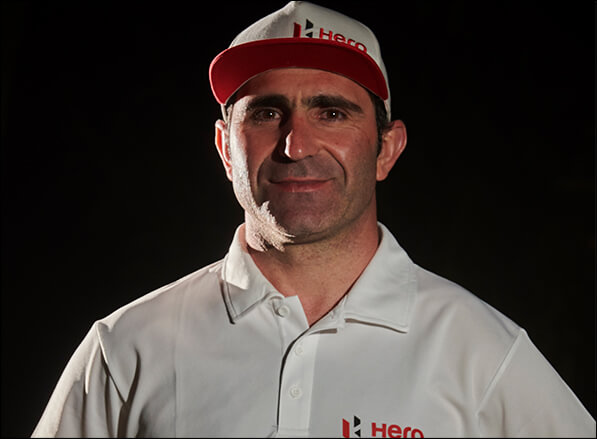 "It has been a good rally for me as I secured 4 stage podiums for me and my team Hero MotoSports Team Rally. It was a really long and tough rally running over 5000 km so I tried to push hard and increase my speed with every stage. For me, the important thing was to get my first race experience with my team. I am confident that with this bike and the team, it is possible to fight for top positions in the upcoming rallies."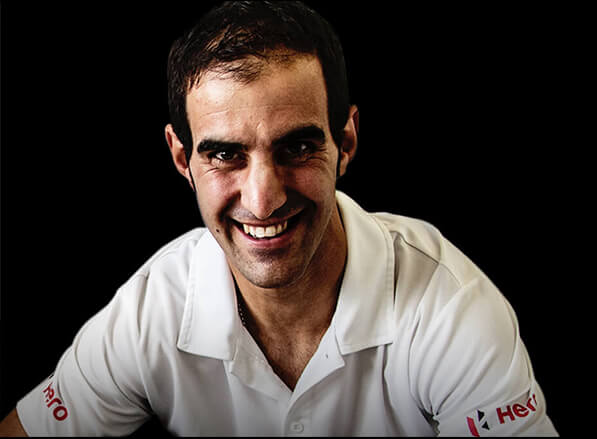 "I am really happy with to finish the Silk Way Rally, especially because I won one stage for the team. Congratulations also to my teammate Paulo for a great first race with the team. Many thanks to my teammates for doing a great job during the rally. My thanks to the entire Hero family for their support and encouragement. I have learnt a lot in this race and now, I will take this experience and go back to my training for the next races."


TRIVIA
Dunhuang is home to the Dunhuang Caves, built in the 11th century. In recent times, archaelogists discovered a walled-up section of the cave that contained lost manuscripts and scrolls about religious beliefs in Northern China.
PROVISIONAL STANDINGS - STAGE 10
| POS | NAME | TEAM | TIMING |
| --- | --- | --- | --- |
| 1 | Kevin Benavides | Monster Energy Honda | 02h 40m 49s |
| 2 | Adrien Van Beveren | Yamaha Rally Team | +01m 50s |
| 3 | Andrew Short | Rockstar Energy Husqvarna | +02m 02s |
| 7 | Paulo Goncalves | Hero MotoSports Team Rally | +05m 36s |
| 9 | Oriol Mena | Hero MotoSports Team Rally | +07m 34s |
PROVISIONAL OVERALL RESULTS
| POS | NAME | TEAM | TIMING |
| --- | --- | --- | --- |
| 1 | Sam Sunderland | RedBull KTM | 26h 12m 47s |
| 2 | Andrew Short | Rockstar Energy Husqvarna | +20m 22s |
| 3 | Adrien Van Beveren | Yamaha Rally Team | +21m 01s |
| 6 | Oriol Mena | Hero MotoSports Team Rally | +51m 50s |
| 15 | Paulo Goncalves | Hero MotoSports Team Rally | +27h 06m 07s |