SILK WAY RALLY
STAGE 3, ULAN-UDE, RUSSIA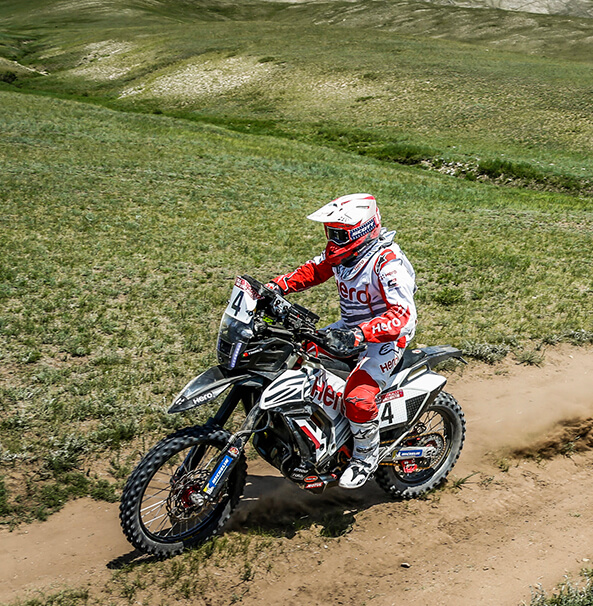 "
I WILL CONTINUE TO KEEP MY FOCUS, TAKING IT ONE DAY AT A TIME."
- PAULO GONCALVES

Stage 4 will take place from Ulaanbaatar to Mandalgovi. The stage will take place along typical Mongolian routes - hills, steppes, driving courses and many parallel roads that will confuse the navigator if he is inattentive.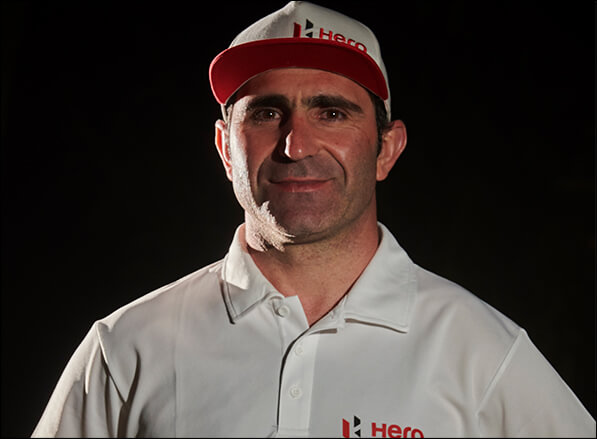 "I didn't have a great start today as my bike got stuck in a big hole just after 2 kms into the stage and I lost some time getting out of there. After that I did not feel that confident about pushing hard so I decided to keep it steady. I lost some time today but what is important is that I crossed the finish line and got my bike safely to the bivouac. It's still early stages in the rally, so I will continue to keep my focus on taking it one day at a time."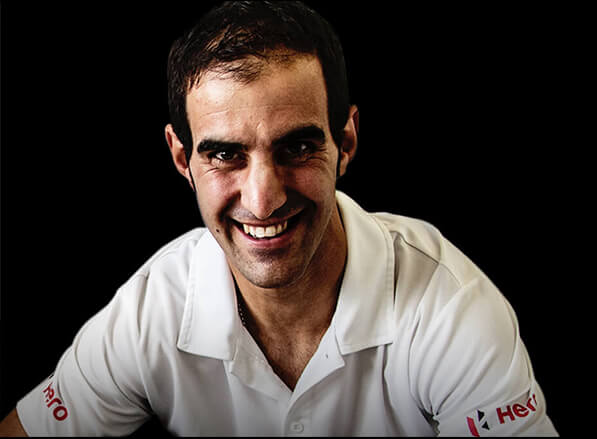 "I felt good riding today and enjoyed the Mongolian terrain. I had a small issue with my road book equipment but other than that no issues. Happy to finish another stage today and looking forward to continue in the same way in the next stages."


TRIVIA
Ulaanbaatar is Mongolia's capital and largest city. It was established as a nomadic monastery in 1639.
PROVISIONAL STANDINGS - STAGE 3
| POS | NAME | TEAM | TIMING |
| --- | --- | --- | --- |
| 1 | Kevin Benavides | Monster Energy Honda | 02h 28m 14s |
| 2 | Joan Barreda | Monster Energy Honda | +30s |
| 3 | Luciano Benavides | Redbull KTM | +54s |
| 8 | Oriol Mena | Hero MotoSports Team Rally | +06m 34s |
| 10 | Paulo Goncalves | Hero MotoSports Team Rally | +08m 09s |
PROVISIONAL OVERALL RESULTS
| POS | NAME | TEAM | TIMING |
| --- | --- | --- | --- |
| 1 | Kevin Benavides | Monster Energy Honda | 05h 20m 42s |
| 2 | Joan Barreda | Monster Energy Honda | +03m 09s |
| 3 | Luciano Benavides | Redbull KTM | +04m 19s |
| 5 | Paulo Goncalves | Hero MotoSports Team Rally | +09m 28s |
| 6 | Oriol Mena | Hero MotoSports Team Rally | +09m 37s |