SILK WAY RALLY
STAGE 9, JIAYUGUAN, CHINA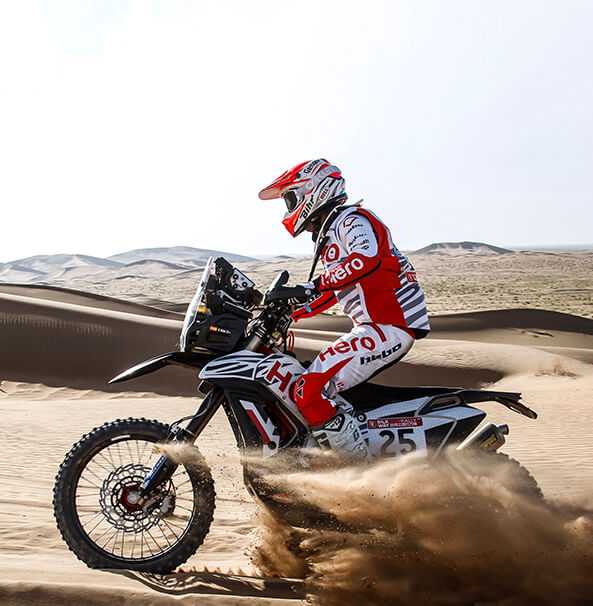 "
NOW, ONLY ONE MORE DAY LEFT AND I HOPE EVERYTHING GOES WELL."
- ORIOL MENA

Stage 10 will take place from Jiayuguan to Dunhuang. This last racing stage starts in the foothills and becomes harder and more technical with every next kilometer, going through the canyons, across plateaus, along twisting roads and dry river beds.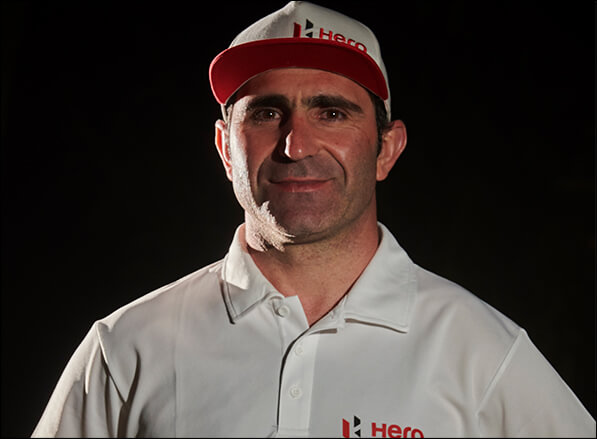 "It was a beautiful stage today with lot of dunes and sand tracks. I felt good during the stage and the bike worked perfectly as well. I finished just 43 seconds behind the stage winner, so it is a really good outcome for the team. I pushed myself hard today to improve my timing and speed. Now, only one more day left in the Silk Way Rally and I hope everything goes well tomorrow to finish my first rally with Hero MotoSports Team Rally."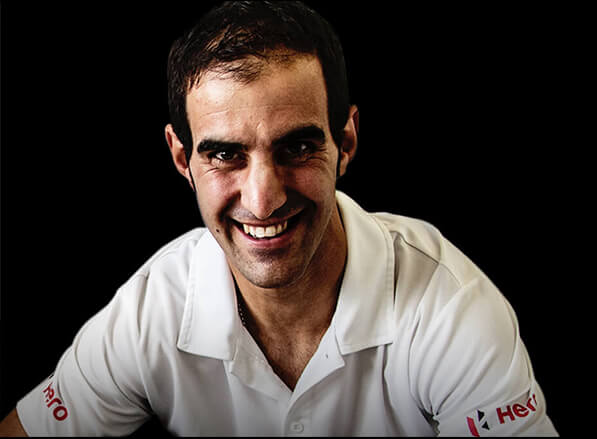 "It was a difficult stage towards the end with some really dangerous piste. I brought the bike to the finish stage safely for the team so I am really happy with that. I am feeling quite good and confident about my riding. Looking forward to finish the Silk Way Rally tomorrow."


TRIVIA
Jiayuguan houses the largest and the most intact pass of the Great Wall of China.
PROVISIONAL STANDINGS - STAGE 9
| POS | NAME | TEAM | TIMING |
| --- | --- | --- | --- |
| 1 | Andrew Short | Rockstar Energy Husqvarna | 03h 52m 28s |
| 2 | Paulo Goncalves | Hero MotoSports Team Rally | +43s |
| 3 | Adrien Van Beveren | Yamaha Rally Team | +01m 45s |
| 4 | Sam Sunderland | RedBull KTM | +04m 19s |
| 9 | Oriol Mena | Hero MotoSports Team Rally | +20m 51s |
PROVISIONAL OVERALL RESULTS
| POS | NAME | TEAM | TIMING |
| --- | --- | --- | --- |
| 1 | Sam Sunderland | RedBull KTM | 23h 27m 27s |
| 2 | Andrew Short | Rockstar Energy Husqvarna | +22m 51s |
| 3 | Adrien Van Beveren | Yamaha Rally Team | +23m 42s |
| 6 | Oriol Mena | Hero MotoSports Team Rally | +48m 47s |
| 16 | Paulo Goncalves | Hero MotoSports Team Rally | +50h 32m 29s |