RACE SUMMARY
HERO MOTOSPORTS TEAM RALLY COMPLETE STAGE 3 OF THE ANDALUCIA RALLY

ALL 4 RIDERS FINISH IN THE TOP 10
Hero MotoSports Team Rally, the motorsport team of the world's largest manufacturer of motorcycles and scooters - Hero MotoCorp, have finished Stage 3 of the Andalucia Rally with all the riders finishing in top 10.
The second stage of the rally, which was scheduled on 21st October, was cancelled on safety grounds due to difficult weather conditions that did not allow the medical helicopters to take off. Dense fog in the morning also caused Stage 3 to be delayed by an hour and a half. The 283 km stage started off with many sandy patches, before transitioning to narrow tracks through mountains and forests, reminiscent of a WRC stage. And the stage ended just as it started, with fast tracks in sand.
Ross Branch maintained a strong pace during the stage, and was leading through most of the day, but a small crash just 100 m from the finish cost him the stage win as he finished a mere 18 seconds behind the winner. ​​However, a penalty after the stage pushed him down to 7th place. Sebastian Bühler had a better day, and being able to follow the tracks of the riders ahead, was able to get into a good rhythm to finish the stage at 6th.
Joaquim Rodrigues also had a fall in the tight mountain tracks, but was able to pick up the pace once again to record a 10th place finish. Franco Caimi had some technical issues on the stage, causing him to ride at a reduced pace, but he led his team mate home as the 9th fastest.
In the Overall Rally GP standings, Ross has moved up to 6th, with JRod less than 2 minutes behind at 8th, while Bühler and Caimi are 11th and 13th respectively.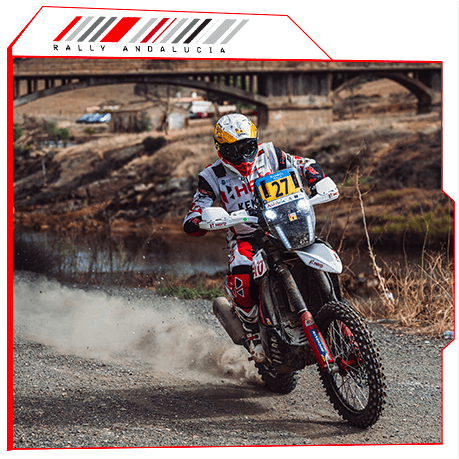 UP
NEXT
Stage 4, on the last day of the Rally, will take the riders on a tour of the province of Cadiz, before a finish along the beach. The 105 km stage will bring the 2022 edition of the Andalucia Rally to an end, after which the riders will turn their attention to the 2023 Dakar Rally.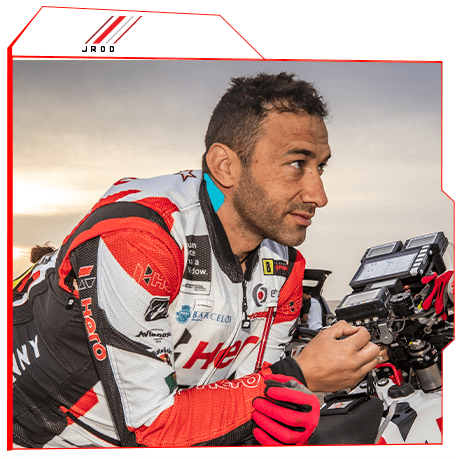 JOAQUIM
RODRIGUES
"The route was tough with tight tracks through the trees, and the rain made the terrain tricky. I was able to maintain a good pace through the stage, but I lost some time with a crash on the WRC section. Happy to make it to the finish line, and looking forward to finishing the rally strong."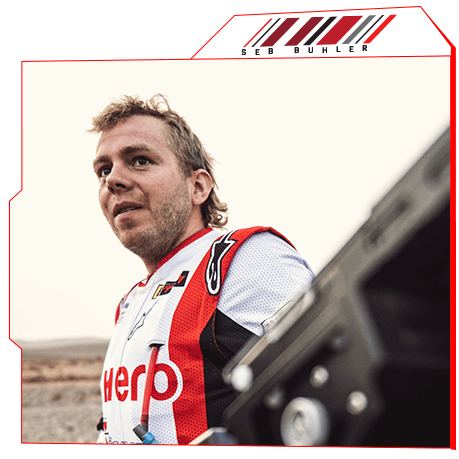 Sebastian
Buhler
"It was a good stage for me. The navigation was not very difficult as the overnight rain meant that the tracks of the riders ahead were clearly visible. I enjoyed the stage today and looking forward to one more stage tomorrow."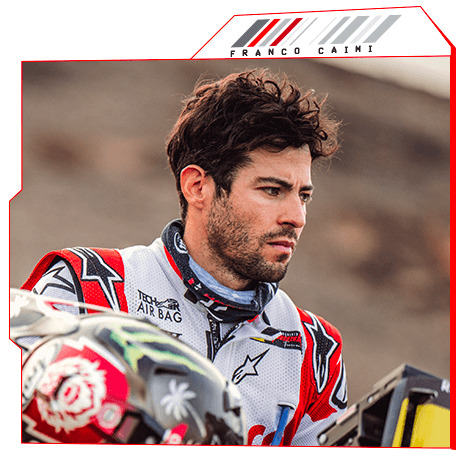 FRANCO

CAIMI
"Today was a difficult stage for me. I had some technical issues during the stage. We expect to sort out the issues overnight, so I am looking to finish the rally strong."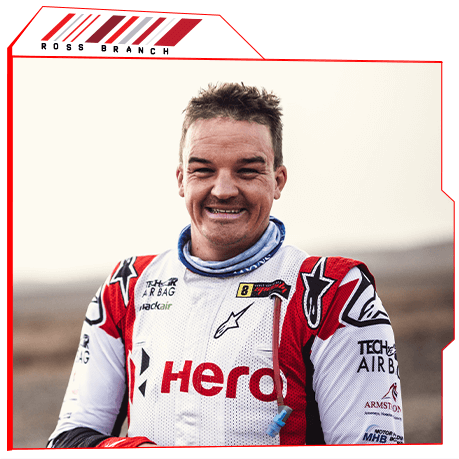 ROSS

BRANCH
"I really enjoyed the stage today. It was super fast and fun to ride. I was leading for most of the stage, but I had a small crash before the finish, and that cost me the stage win. But excited for the final stage tomorrow."
PROVISIONAL RANKINGS -
STAGE 3
| POS | NAME | TEAM | TIMING |
| --- | --- | --- | --- |
| 1 | Kevin Benavides | Red Bull KTM Factory Racing | 03h 48m 32s |
| 2 | Adrien Van Beveren | Monster Energy Honda Team | + 01m 50s |
| 3 | Luciano Benavides | Husqvarna Factory Racing | + 03m 03s |
| 6 | Sebastian Bühler | Hero MotoSports Team Rally | + 05m 45s |
| 7 | Ross Branch | Hero MotoSports Team Rally | + 06m 18s |
| 9 | Franco Caimi | Hero MotoSports Team Rally | + 10m 05s |
| 10 | Joaquim Rodrigues | Hero MotoSports Team Rally | + 10m 46s |
OVERALL RANKINGS AFTER -
STAGE 3
| POS | NAME | TEAM | TIMING |
| --- | --- | --- | --- |
| 1 | Adrien Van Beveren | Monster Energy Honda Team | 08h 33m 55s |
| 2 | Kevin Benavides | Red Bull KTM Factory Racing | + 02m 58s |
| 3 | Luciano Benavides | Husqvarna Factory Racing | + 05m 06s |
| 6 | Ross Branch | Hero MotoSports Team Rally | + 16m 14s |
| 8 | Joaquim Rodrigues | Hero MotoSports Team Rally | + 18m 04s |
| 11 | Sebastian Bühler | Hero MotoSports Team Rally | + 24m 53s |
| 13 | Franco Caimi | Hero MotoSports Team Rally | + 41m 33s |