DAY 1
RACE SUMMARY
HERO MOTOSPORTS TEAM RALLY DOMINATES DAY 1 OF BAJA PORTALEGRE.
With all the administrative and technical checks completed yesterday, the Team took to the starting line for the short 3.4 km Prologue Stage (Super Special 1) to decide the starting order for the slightly longer 75 km Super Special 2 (SS2) of the Rally, which also concluded today. Having secured the 3rd and 6th places respectively in the Prologue, Joaquim Rodrigues and Sebastian Buhler continued to rake up good pace in the SS2 as well.
Dominating the super special completely, Sebastian won the SS2, followed closely by his teammate Joaquim in 2nd place.
At the end of the Stage 1 today, Sebastian is perched right at the top of the overall rankings in 1st place, followed by Joaquim in 2nd place.
The BAJA Portalegre is a part of the 2020 FIM BAJA World Cup and with the rest of the upcoming BAJA events cancelled, it now becomes the decisive race for crowning the winner of the 2020 FIM BAJA World Cup. Hero MotoSports' Sebastian Buhler is one of the top contenders to win the coveted title having already won the BAJA Do Pinhal earlier in the season.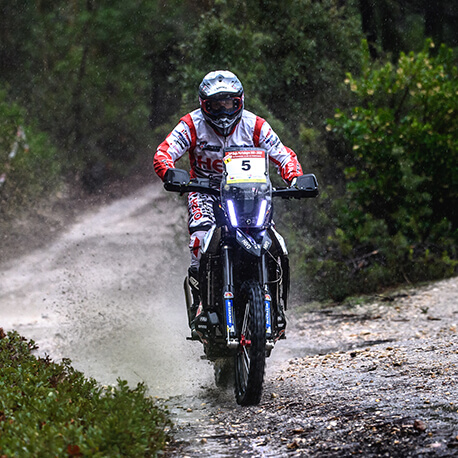 COMING UP
The third and last stage of the Rally tomorrow will test the endurance and skills of the competitors over a 330 km long stage, at the end of which, the winner of the 2020 FIM BAJA World Cup will be crowned.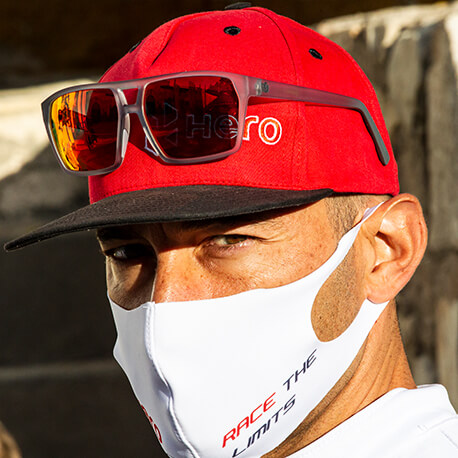 JOAQUIM
RODRIGUES
"There was a lot of rain today and it was quite cold. It was a tricky stage. But it was fun and I am happy to get the bike to the finish line."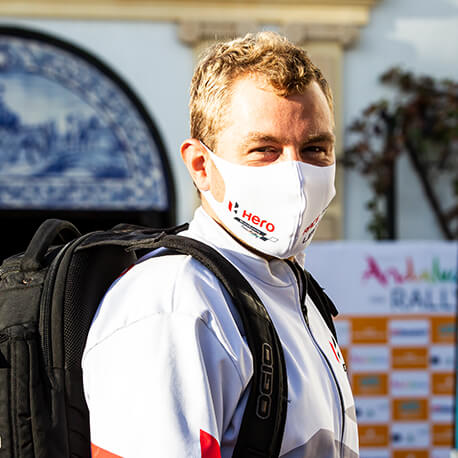 Sebastian
Buhler
"It was a fast stage with a lot of water due to the rain here in Portalegre. But it was a good stage for me as I managed to finish on top. The bike was perfect and I hope I can get a good result for the team tomorrow."
PROVISIONAL STANDINGS -
DAY 1
| POS | NAME | TEAM | TIMING |
| --- | --- | --- | --- |
| 1 | Sebastian Buhler | Hero MotoSports Team Rally | 54m 36s |
| 2 | Joaquim Rodrigues | Hero MotoSports Team Rally | +55s |
| 3 | Bruno Santos | Team Can-Am Off Road | +2m 23s |
| 4 | Salvador Vargas | JB Racing | +4m 29s |
| 5 | David Megre | Vitoria Fc | +5m 36s |
OVERALL STANDINGS -
DAY 1
| POS | NAME | TEAM | TIMING |
| --- | --- | --- | --- |
| 1 | Sebastian Buhler | Hero MotoSports Team Rally | 57m 26s |
| 2 | Joaquim Rodrigues | Hero MotoSports Team Rally | +53s |
| 3 | Bruno Santos | Team Can-Am Off Road | +2m 16s |
| 4 | Salvador Vargas | JB Racing | +4m 32s |
| 5 | David Megre | Vitoria Fc | +5m 40s |