DAY 2
RACE SUMMARY
HERO MOTOSPORTS TEAM RALLY WINS THE BAJA PORTALEGRE
Sebastian Buhler brought home the victory for the Team and in the process also won the 2020 FIM Cross-Country BAJAs World Cup. Continuing his outstanding performances, Buhler has now won both the BAJA events this season – the BAJA Do Pinhal and BAJA Portalegre.
The Team had more reason to celebrate today as Joaquim Rodrigues also delivered a podium finish, his first of the season, with a 2nd place finish at the Rally.
The Super Special 3 today was shortened significantly to 79 kms in the view of heavy rains rendering many parts of the original 330 kms stage unsafe for competition.
Now, all eyes and focus will shift to Saudi Arabia where the Dakar 2021 is slated to be conducted from 3rd - 15th January, 2021.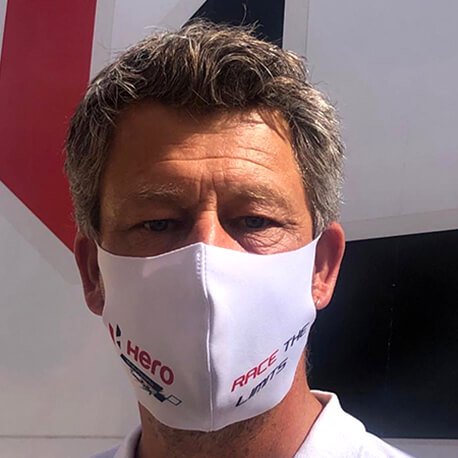 COMING UP
"We are all happy to be racing again and the last couple of months have been full of learnings for us. The FIM World Cup victory is a great reward for all the hard work the team has put in and we dedicate this to our friend and Hero Paulo. Now, we have only a few busy weeks left to ship all the material for the Dakar and then we will all move to Saudi Arabia for what we are hoping will be a safe Dakar Rally for everyone. Our thanks go out to all our colleagues and fans for their continuous support."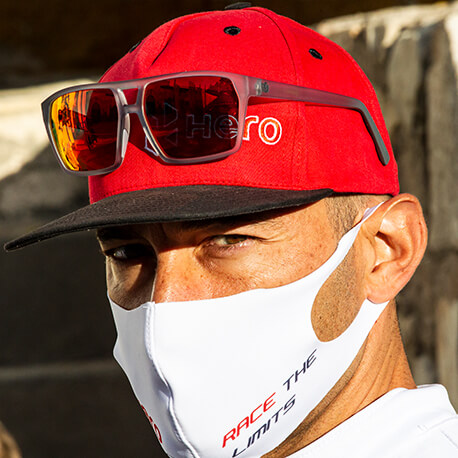 JOAQUIM
RODRIGUES
"It was great fun to race in all the water and mud. We are very happy to get a good result for the team, and with how the bike performed. It was a good race for testing everything and providing motivation to the entire team. We didn't have much time for preparations this year but in the short time we had, we have improved a great deal and all of us are happy with the way we have shaped up for the Dakar."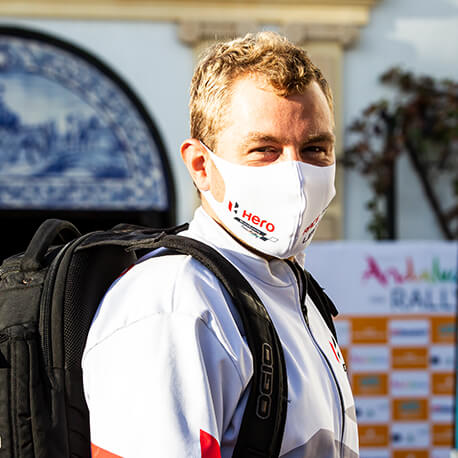 Sebastian
Buhler
"It rained a lot yesterday, so they had to cut the stage short today. Today's track was sandy and even with the rains and holes, it was quite nice to ride. The bike we have been testing here has performed very well. Even with these wet conditions, it was very easy to ride. Thanks to my team for putting in all the hard work. Overall, I think it was a very good race and I am very happy to have won it for Hero MotoSports."
PROVISIONAL STANDINGS -
DAY 2
| POS | NAME | TEAM | TIMING |
| --- | --- | --- | --- |
| 1 | Sebastian Buhler | Hero MotoSports Team Rally | 57m 50s |
| 2 | Joaquim Rodrigues | Hero MotoSports Team Rally | +21s |
| 3 | Martim Ventura | Team Blue Motor Yamaha | +2m 58s |
| 4 | Bernardo Megre | Husqvarna Fe 450 | +2m 59s |
| 5 | Bruno Santos | Team Can-Am Off Road | +3m 00s |
OVERALL STANDINGS -
DAY 2
| POS | NAME | TEAM | TIMING |
| --- | --- | --- | --- |
| 1 | Sebastian Buhler | Hero MotoSports Team Rally | 1h 55m 16s |
| 2 | Joaquim Rodrigues | Hero MotoSports Team Rally | +1m 14s |
| 3 | Bruno Santos | Team Can-Am Off Road | +5m 16s |
| 4 | Salvador Vargas | JB Racing | +8m 47s |
| 5 | David Megre | Vitoria Fc | +9m 27s |