DAKAR
2019
Stage 2 : San Juan De Marcona, Peru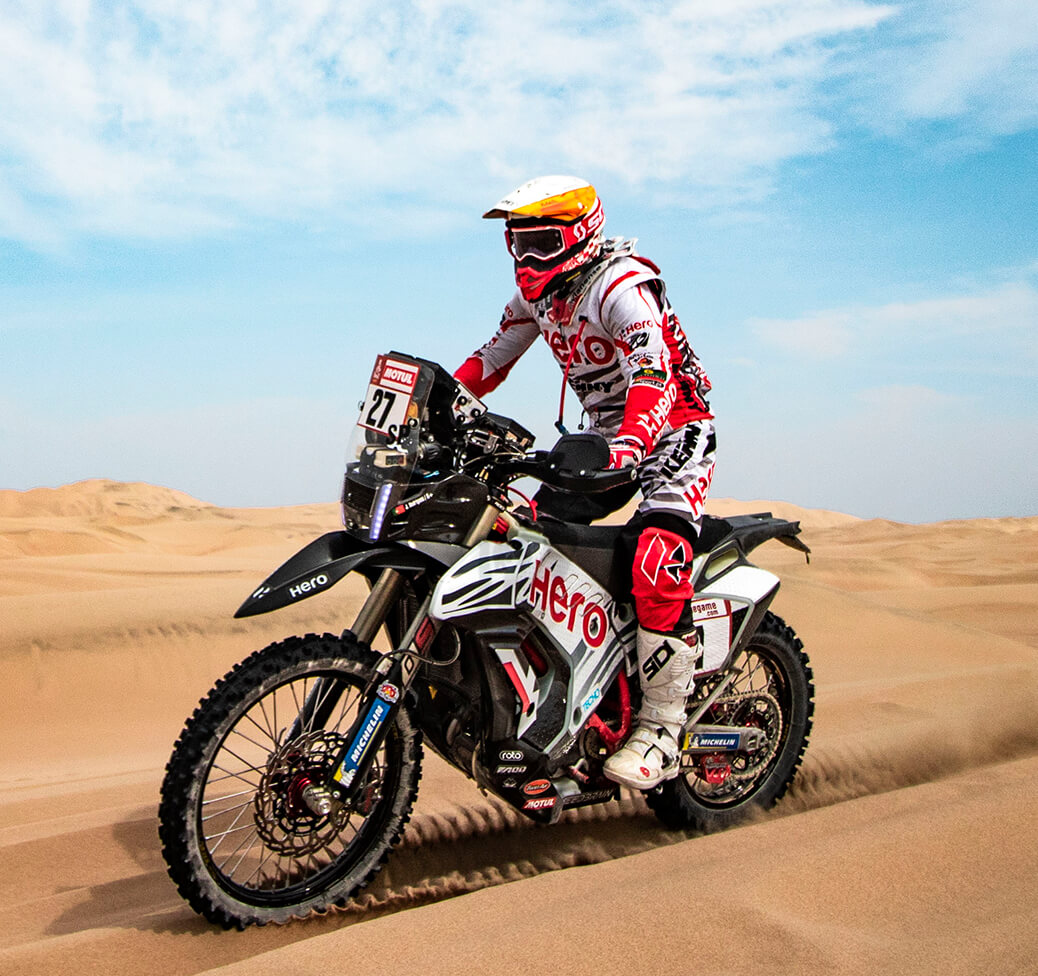 Hero MotoSports Team Rally posts a strong finish to a challenging second Stage
The first full stage of the Dakar kicked off today from Pisco, taking the Rally all the way to San Juan De Marcona over a total distance of 552 km, including a 342 km long special. It was a challenging yet positive day Hero MotoSports Team Rally as all three of its riders successfully completed the second stage of the Dakar Rally 2019.
Oriol Mena continued his good run was the first one to head out and brought home a solid 17th place finish in the stage.
Joaquim Rodrigues and C S Santosh met with some difficulties during the stage, with both having to deal with technical glitches en route. JRod was forced to stop and attend to a fuel issue, in the process losing some time while Santosh had to ride with caution in the second part of the stage sensing some trouble with his clutch. JRod and Santosh finished stage 2 in 34th and 37th position respectively.

"I pushed hard, got into a good rhythm and made up some time as well."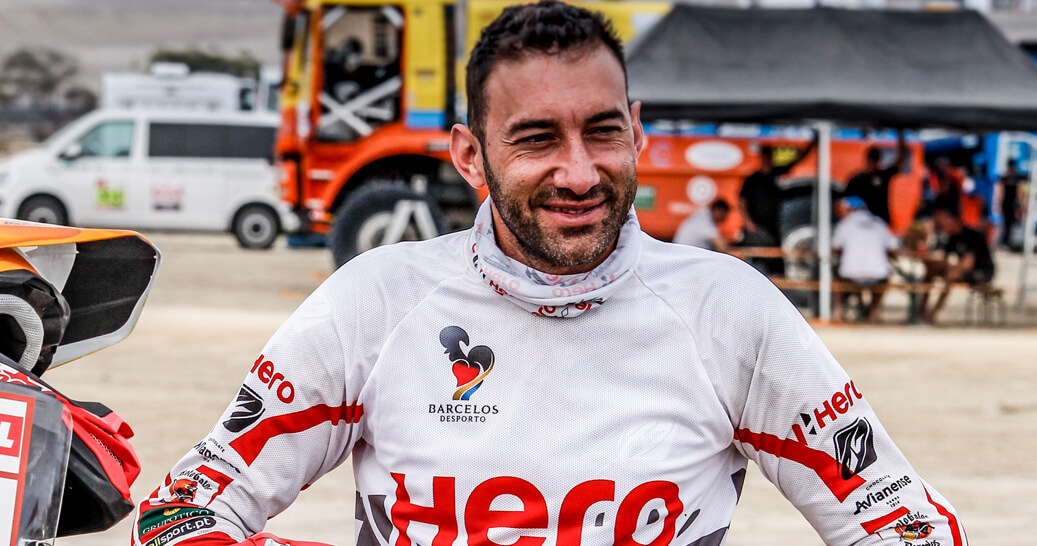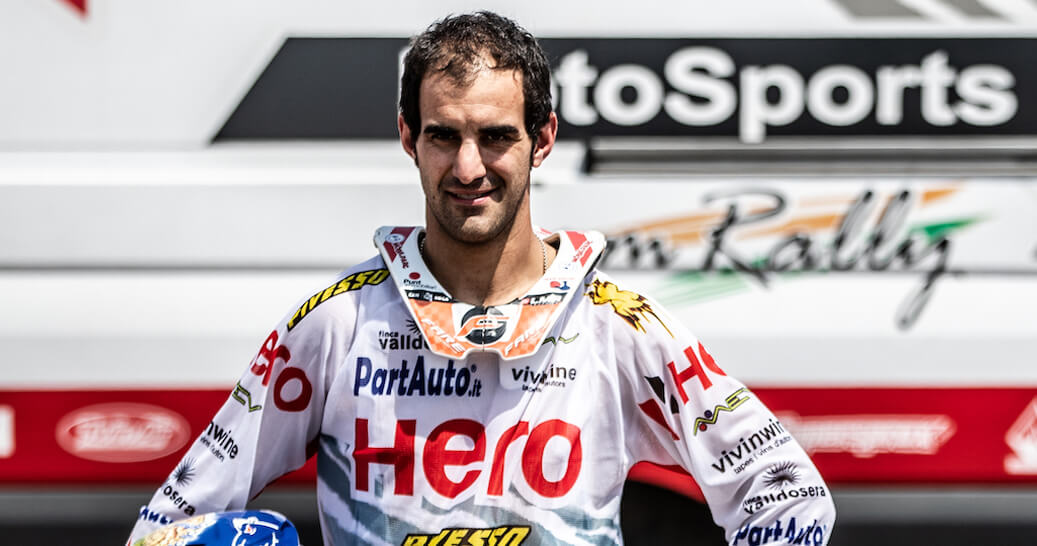 "It was a crazy fast stage but I felt good today and the bike performed perfectly"

"Had a good stage today and now we fix the glitch and go racing again tomorrow."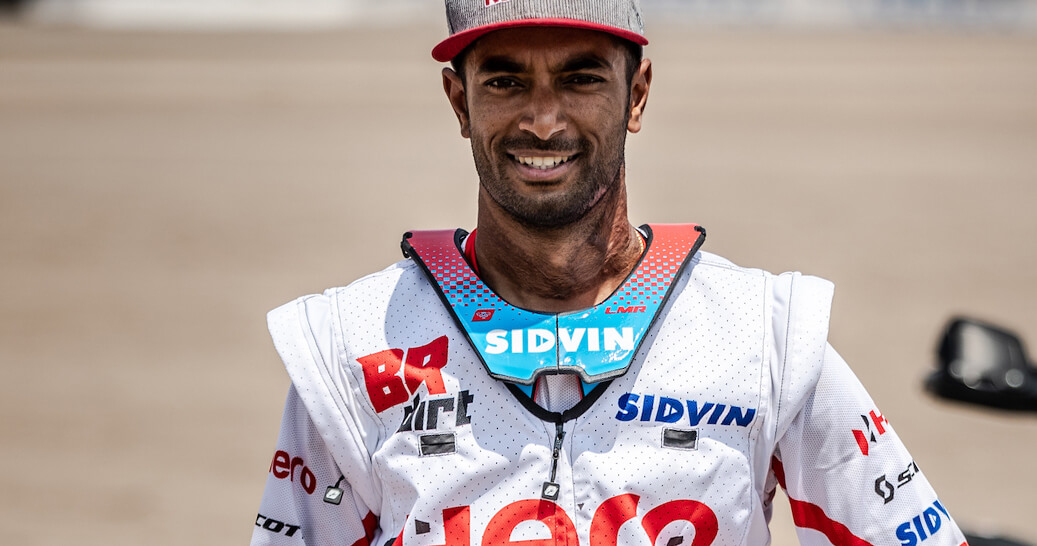 Provisional Stage 2 Results
| POS | NAME | TEAM | TIMING |
| --- | --- | --- | --- |
| 01 | Matthias Walkner | KTM Factory Racing | 03h 23m 57s |
| 02 | Ricky Brabec | Honda Factory Racing | +22s |
| 03 | Joan Barreda Bort | Honda Factory Racing | +01m 41s |
| 17 | Oriol Mena | Hero Motosports Team Rally | +22m 54s |
| 34 | Joaquim Rodrigues | Hero Motosports Team Rally | +39m 07s |
| 37 | C S Santosh | Hero Motosports Team Rally | +42m 23s |
Provisional Overall Results
| POS | NAME | TEAM | TIMING |
| --- | --- | --- | --- |
| 01 | Joan Barreda Bort | Honda Factory Racing | 04h 23m 14s |
| 02 | Matthias Walkner | KTM Factory Racing | +01m 31s |
| 03 | Ricky Brabec | Honda Factory Racing | +01m 33s |
| 16 | Oriol Mena | Hero Motosports Team Rally | +28m 20s |
| 32 | Joaquim Rodrigues | Hero Motosports Team Rally | +47m 40s |
| 33 | C S Santosh | Hero Motosports Team Rally | +49m 55s |