RACE SUMMARY
HERO MOTOSPORTS TEAM WINS THE HUNGARIAN BAJA.
Hero MotoSports Team Rally won the Hungarian Baja with a double podium finish in the Bike category, with Sebastian Buhler finishing in first place and Joaquim Rodrigues in third place.
​With the cancellation of the Rally of Portugal, the Hungarian Baja presented the perfect opportunity for the team to clock in a good training race before the next big rally.
The team was represented by the experienced Joaquim Rodrigues, and the Baja World Cup defending champion Sebastian Buhler.
The rally, which was the seventh round of the 2021 edition of the FIM Cross-country Baja World Cup, was held over two days with seven special stages (two stages later cancelled). Hero MotoSports riders dominated the race, winning four out of the five stages.
The team looks to carry this momentum as they continue their campaign in the FIM Cross-country Rallies World Championship with the Rallye du Marroc in October.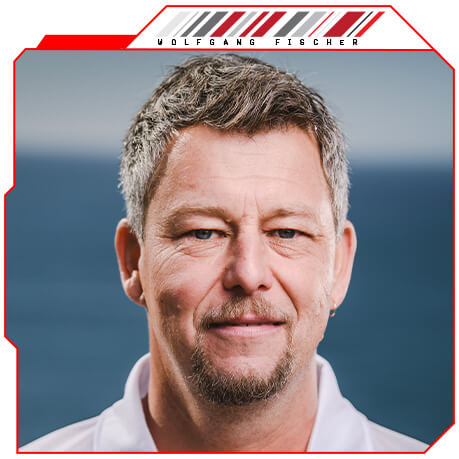 WOLFGANG
FISCHER
"With the unfortunate cancellation of the Portugal Rally, the Hungarian Baja served as the perfect training opportunity for the riders to increase their saddle time and garner some more experience before our next round of the FIM Cross-country Rallies World Championship at Morocco. A win here made it that much more special for the team. My greetings and thanks to all our fans, supporters and our Hero Family around the world."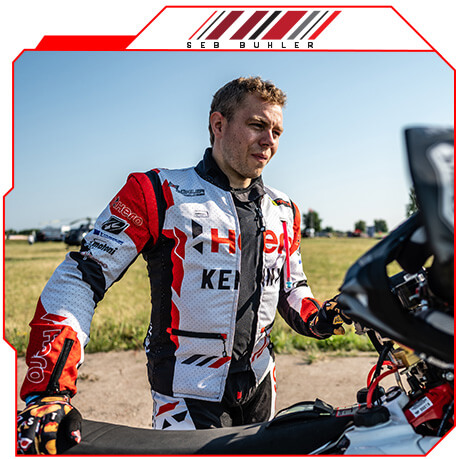 Sebastian
Buhler
"It was a very good race for us as we were able to win. It was a little different from what we are used to because we repeated the stages. But this was good as we knew the track better and were able to ride safer. Still, it was tough riding in these routes since the cars and trucks raced before us, leaving the track in a bad condition. Overall, this was a good experience and practice for me and the team, and we are very happy to come away with the win."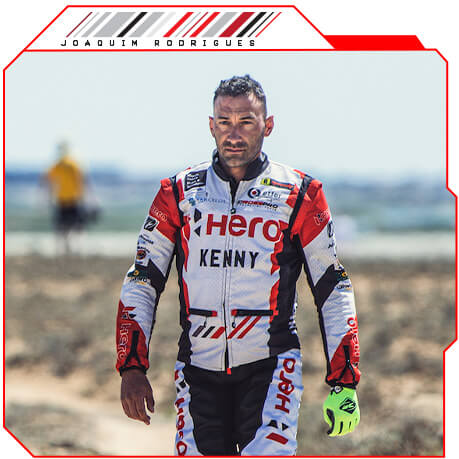 JOAQUIM
RODRIGUES
"It was a great rally overall, and our main focus was to get some more mileage on the bikes in our preparation for Dakar. It was a very different race that what I am used to. The tracks also were a little dangerous for us due to the rocks and the cars and trucks running before us and destroying the terrain. I am not really used to riding in these conditions, but I got the bike over the finish line, and that is the important part. In the end, we got the race win and 3rd place, so the entire team is happy."
OVERALL
CLASSIFICATION
| POS | NAME | TIMING |
| --- | --- | --- |
| 1 | Sebastian Buhler | 3h 43m 11s |
| 2 | Stefan Svitko | + 03m 42s |
| 3 | Joaquim Rodrigues | + 05m 11s |
| 4 | Mathieu Doveze | + 07m 36s |
| 5 | Martin Michek | + 08m 01s |