MERZOUGA, MOROCCO, STAGE 4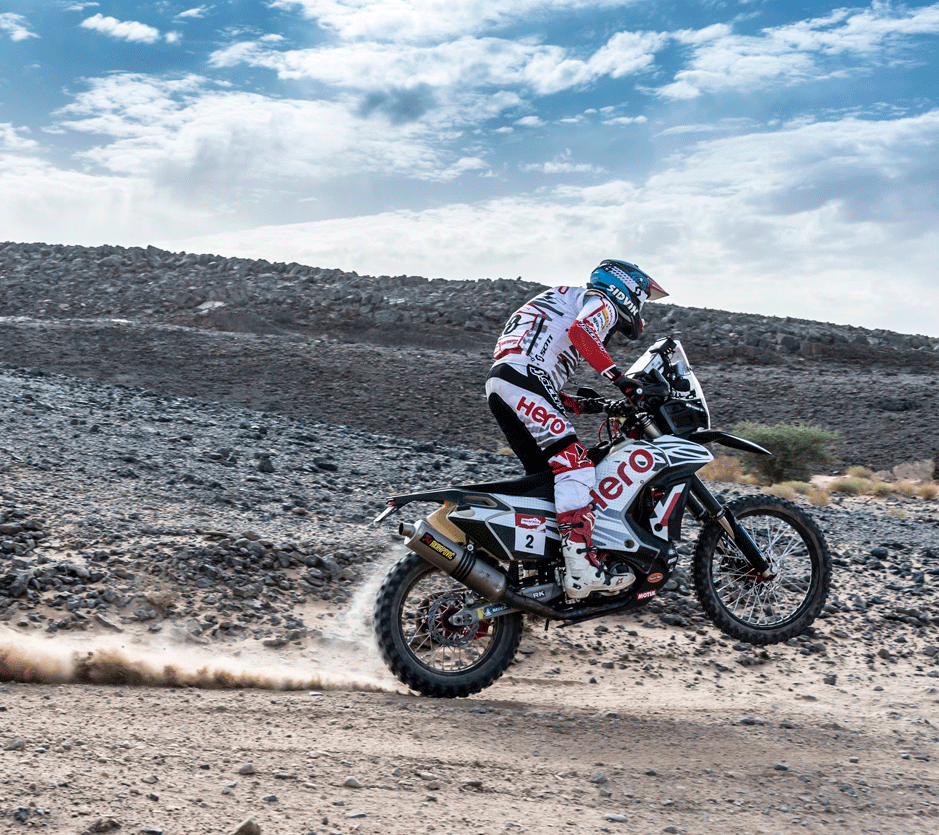 "
I GOT MY BIKE TO THE SAFETY AND ALSO MY OVERALL LEAD BACK."
- JOAQUIM RODRIGUES

The final 70 kms of Stage 5 of the Pan Africa Rally hold much promise for Hero MotoSports Team Rally as both riders will be looking to bring the rally to a grand close with their best results of the season, including the imminent win.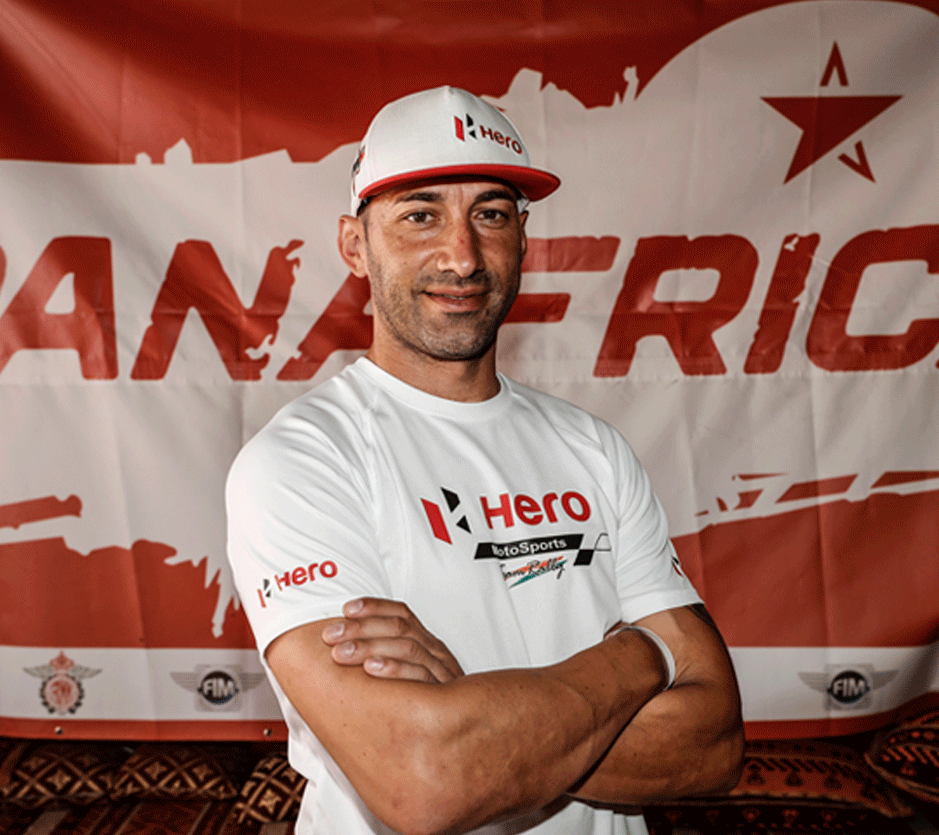 I knew that I had to gain a bit of time today so I pushed hard from the beginning. I managed to catch up to the riders that started in front of me and ended up riding ahead of the pack alone for some time. In the end, I got my bike to the safety and also my overall lead back so I am very happy to go into the final stage in this position.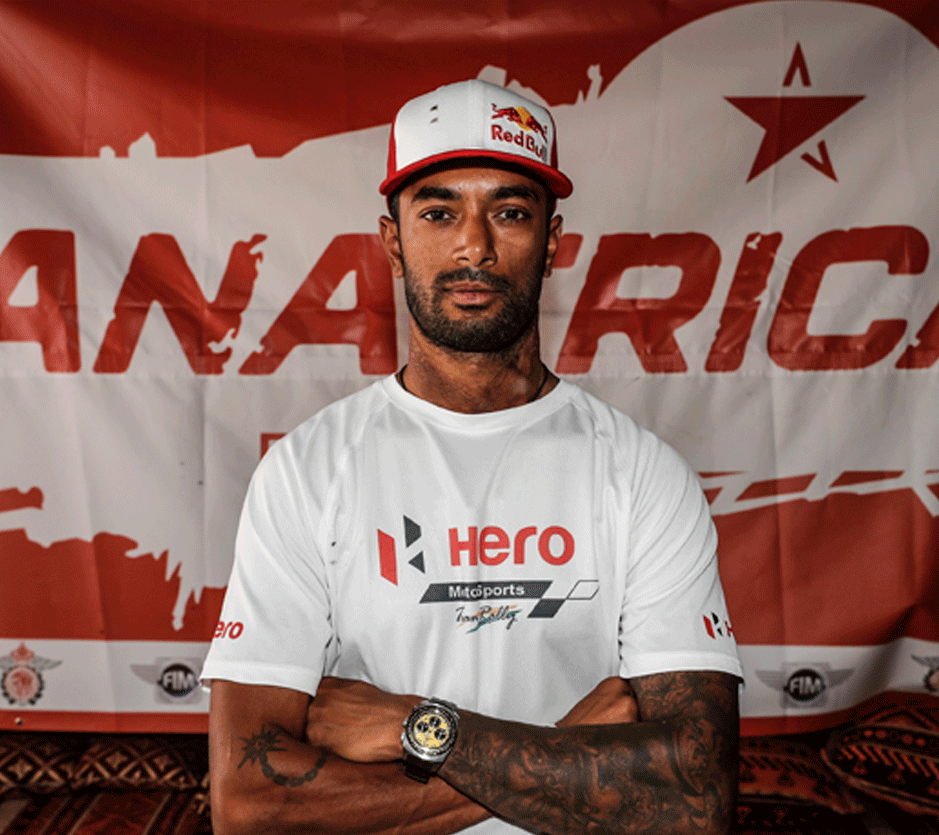 It's been a couple of good days for me and I keep getting better with every day. Today, I rode well and navigated well without any major mistakes, so I am quite happy with myself. Tomorrow is the last stage of the rally and I am very excited to bring my bike and another rally home for the team.

STAGE 4 - RESULTS
| POS | NAME | TEAM | TIMING |
| --- | --- | --- | --- |
| 01 | Jacopo Cerutti | Solarys Racing Team | 03h 54m 44s |
| 02 | Maurizio Gerini | Solarys Racing Team | +03m 07s |
| 03 | Sebastian Buhler | Team Buhler | +05m 53s |
| 05 | Joaquim Rodrigues | Hero MotoSports | +08m 09s |
| 07 | CS Santosh | Hero MotoSports | +19m 06s |
STAGE 4 - OVERALL RESULTS
| POS | NAME | TEAM | TIMING |
| --- | --- | --- | --- |
| 01 | Joaquim Rodrigues | Hero MotoSports | 15h 22m 14s |
| 02 | Jacopo Cerutti | Solarys Racing Team | +11m 28s |
| 03 | Sebastian Buhler | Team Buhler | +31m 23s |
| 04 | Maurizio Gerini | Solarys Racing Team | +01h 15m 08s |
| 05 | CS Santosh | Hero MotoSports | +01h 20m 51s |