MERZOUGA, MOROCCO, STAGE 5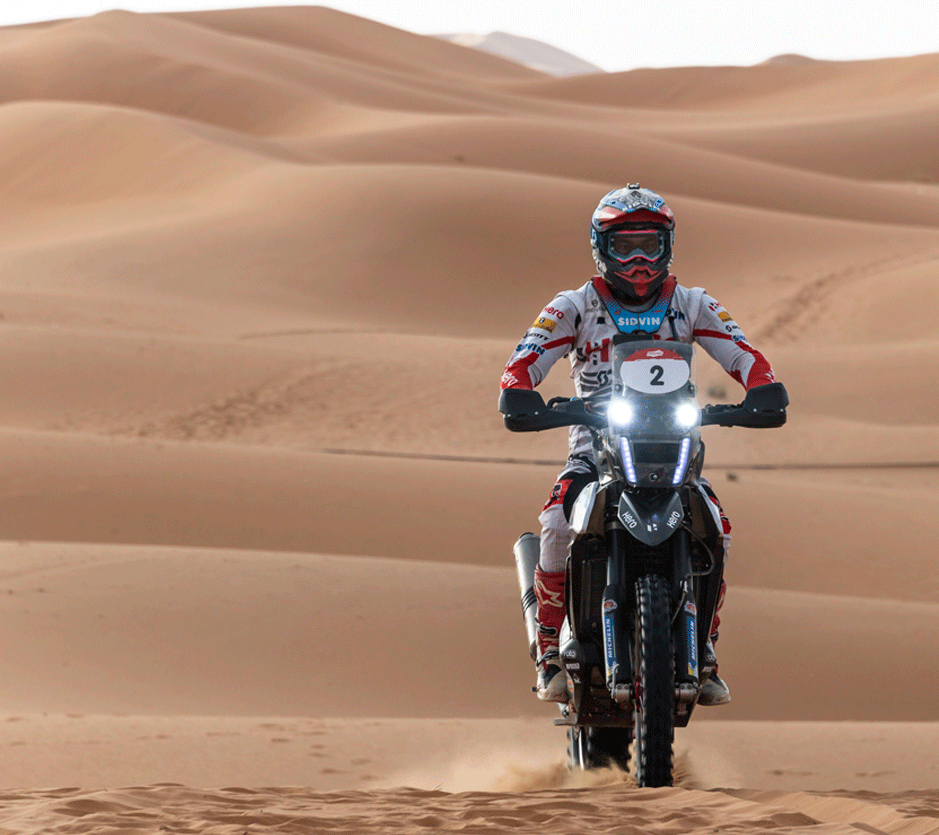 "
I AM REALLY HAPPY WITH THIS WIN AT THE PAN AFRICA RALLY."
- JOAQUIM RODRIGUES

With this strong momentum behind them, the next stop for Hero MotoSports Team Rally will be the Rally Du Maroc, which is considered to be the last training ground before the Dakar Rally. With a full strength 4 rider team, Hero MotoSports Team Rally will be looking to intensify the already high level of competition expected in the Rally Du Maroc.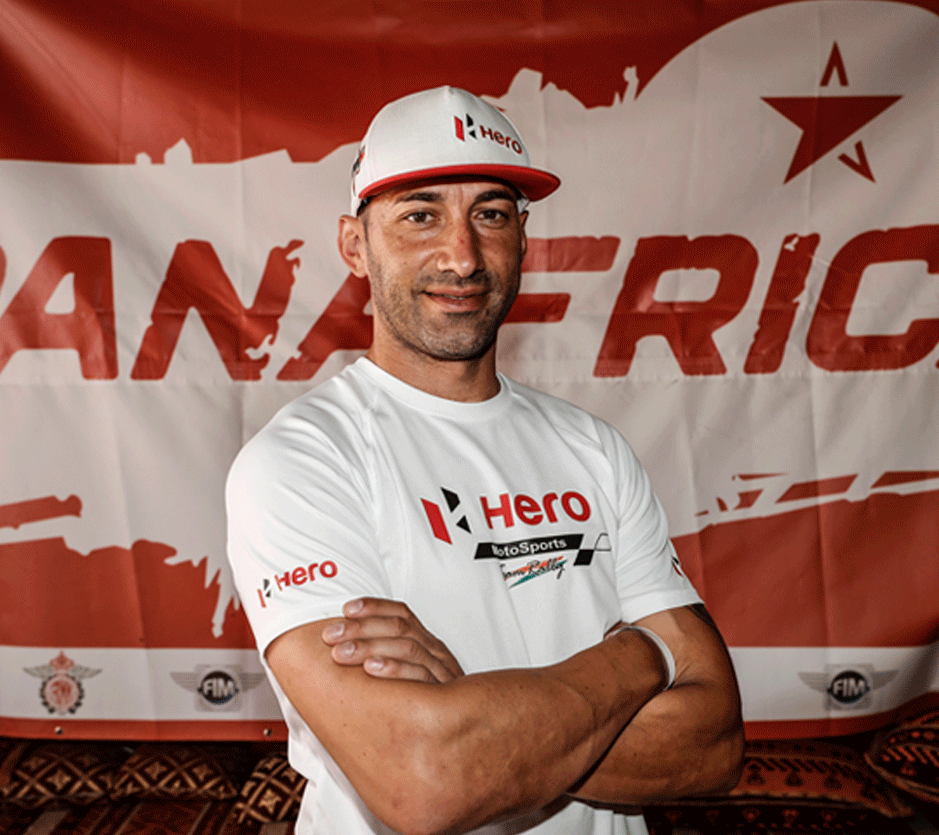 I am really happy with this win at the Pan Africa Rally. The last couple of years have been difficult for me after my crash at the Dakar in 2017. My road to recovery has been long and painful and I am happy to be finally getting back to my 100%. My confidence is back and my back is really good now. Congratulations to Santosh also for doing a great job and posting his personal best. My thanks to the entire team for supporting me and giving the best possible support. This win is for Hero and Hero MotoSports Team Rally.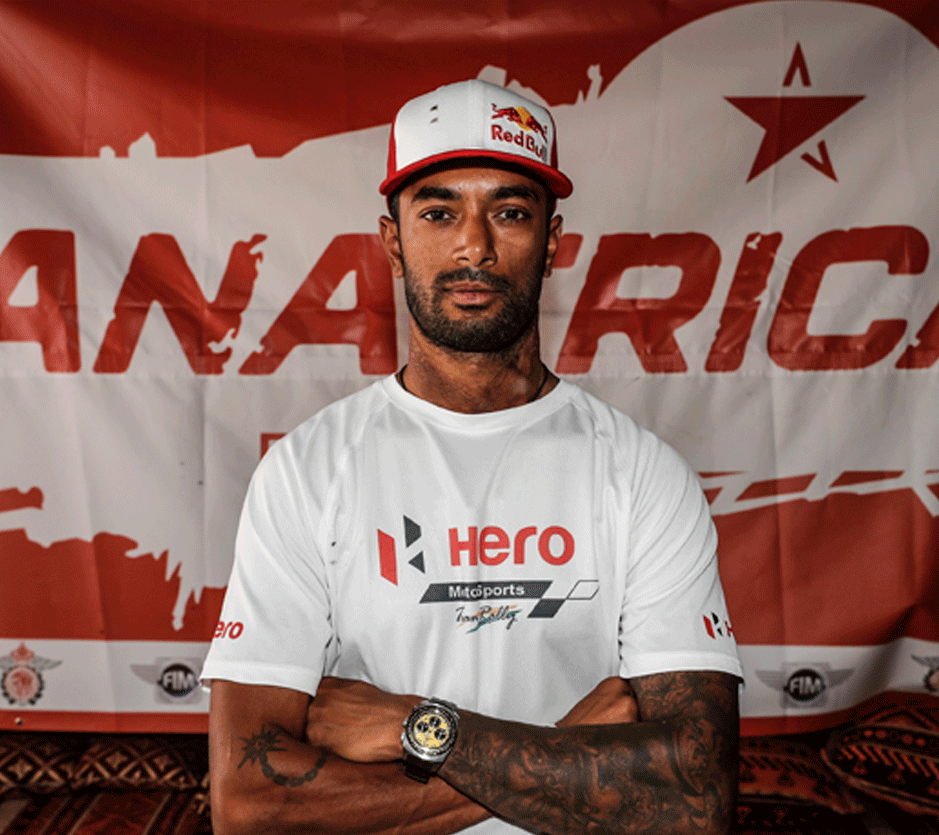 It's been a really good race for me. I was consistent and getting better with every stage. You always push yourself to do better than before by racing your own limits and finishing 5th here today is very satisfying. I am quite happy with the way this season has progressed and with my training, so all we have to do now is build on it to the Dakar. Big congratulations to my buddy JRod for a fantastic win and a big thanks to the awesome team here and back home, and of course, our fans.

STAGE 5 - RESULTS
| POS | NAME | TEAM | TIMING |
| --- | --- | --- | --- |
| 01 | Maurizio Gerini | Solarys Racing Team | 57m 29s |
| 02 | Xavier Flick | Team Casteu | +03s |
| 03 | Adrien Metge | TVS Sherco Factory Team | +52s |
| 04 | Joaquim Rodrigues | Hero MotoSports | +02m 00s |
| 10 | C S Santosh | Hero MotoSports | +03m 52s |
STAGE 5 - OVERALL RESULTS
| POS | NAME | TEAM | TIMING |
| --- | --- | --- | --- |
| 01 | Joaquim Rodrigues | Hero MotoSports | 16h 21m 43s |
| 02 | Jacopo Cerutti | Solarys Racing Team | +11m 34s |
| 03 | Sebastian Buhler | Team Buhler | +31m 29s |
| 04 | Maurizio Gerini | Solarys Racing Team | +01h 13m 08s |
| 05 | C S Santosh | Hero MotoSports | +01h 22m 43s |